Yellowstone's Jamie Dutton Is Reminding Fans Of Reek From Game Of Thrones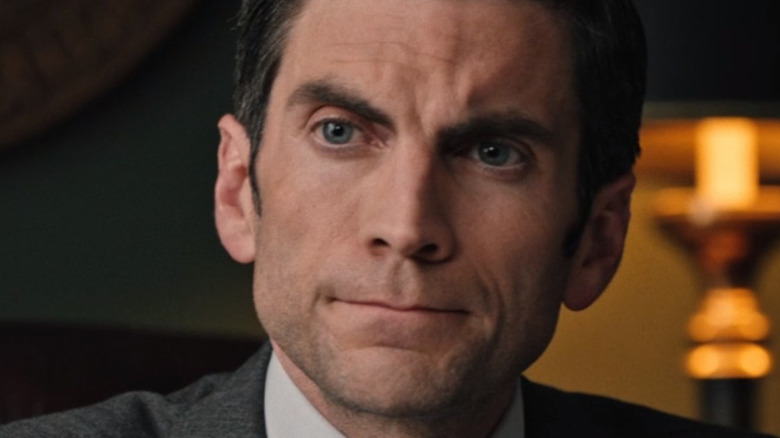 Paramount Network
Out of all the Duttons, which child has the most of John's (Kevin Costner) approval? It's certainly a murky and complicated question with no clear answer. A lot has been said about the Duttons — the complicated leading family that dominates "Yellowstone" — and their elusive and cruel nature. What is certain, at least to some fans, is that Jamie Dutton (Wes Bentley) is far from the favorite child. The governing family has long stepped over Jamie, the Harvard-educated lawyer, and has consistently taken advantage of his sheepish attitude.
As "Yellowstone" continues, fans can't help but think about how Jamie has changed since he first debuted in Season 1. As the series has gone on, the relationship the character has had with fans has grown increasingly complicated. Bentley said as much while appearing on "Jimmy Kimmel Live." "I'll go shopping at the grocery store and then from across the store some man will yell out, 'Hey, Jamie Dutton, I hate you!'" This reception, of course, has influenced how Bentley plays the character, with the actor describing the process as both "draining and tiring." Ultimately, Bentley expressed how he's grateful that fans care for Jamie, saying, "It's more of a blast when I talk to fans who want to give me therapy and [are] like, 'We're really worried about Jamie.'"
Indeed, people are worried about Jamie. Some fans have even taken to Reddit to compare the Dutton member to one of the most tortured characters from "Game of Thrones."
Fans feel bad for Jamie Dutton but want him to succeed
A popular thread on the "Yellowstone" fan subreddit saw u/Appropriate_Box7749 comparing Jamie Dutton to Reek (Alfie Allen), one of the most tragic characters from "Game of Thrones." In short, Allen's "Game of Thrones" character begins as the confident, snarky, and beloved Theon Greyjoy, only to emerge as weak and scared after being tortured by Ramsay Snow (Iwan Rheon). Snow's torture leaves the once positive Greyjoy devastated, reclusive, and submissive, leading to him being called "Reek."
"Jamie started the series as this tough, ruthless pit bull lawyer. Now he reminds me of Reek from 'Game of Thrones', all cowering and wimpy," wrote the original poster. This sentiment was largely echoed by several other "Yellowstone" fans, including u/Mattyworld617. "Reek is a great comparison," the user wrote. "You feel bad for him, but feel physically uncomfortable watching his story unfold." The commenter added that it would be best if Jamie was afforded a "quick death." Other users hope that Jamie gains some confidence and comes out ahead of the entire Dutton family. 
While it remains to be seen how Jamie continues to change in upcoming "Yellowstone" episodes, Wes Bentley has made it clear that the tide is turning. Following the debut of Season 5, Bentley expressed to USA Today that Jamie has a spine now. "Jamie plays chess and is always thinking a few steps ahead," the actor said.
Here's hoping that, like Reek, Jamie Dutton gets his happy ending as "Yellowstone" continues.