Who Plays Jay From That '90s Show?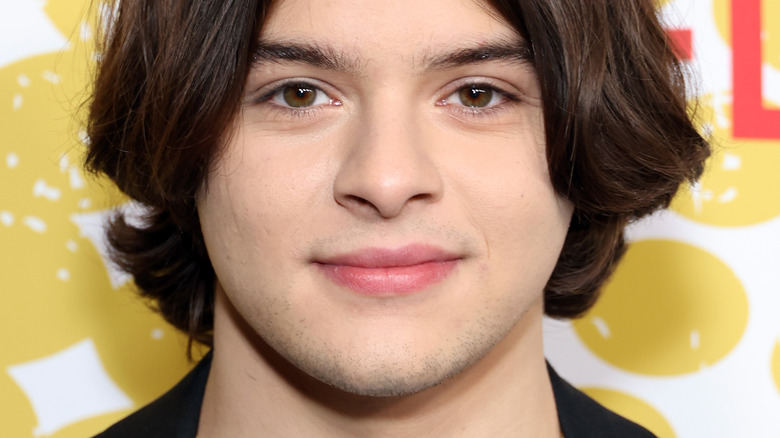 Monica Schipper/Getty Images
"That '90s Show" is the sequel series fans didn't know they needed from "That '70s Show." Naturally, "That '70s Show" ended on New Year's Eve 1979 with Eric (Topher Grace) and Donna (Laura Prepon) seeming to reignite their relationship. Apparently, they managed to make things work over the years because 15 years later, they have a daughter by the name of Leia (Callie Haverda), who decides to spend the summer of 1995 at her grandparents' house in Point Place, Wisconsin. 
That's basically the set-up for Season 1 of "That '90s Show," and if everything goes well, there could be plenty more fun to be had at the old Forman place. Much like its predecessor, "That '90s Show" sees the main Forman kid hang out with a group of friends in the basement. One such friend becomes Leia's new love interest, Jay Kelso (Mace Coronel), and as one can surmise from that last name, he's the son of Michael Kelso (Ashton Kutcher) and Jackie Burkhart (Mila Kunis). 
Coronel is no stranger to acting. In fact, he's been doing it since he was 7 years old, and he already has plenty of credits to his name. 
Mace Coronel was a Nickelodeon star before moving to That '90s Show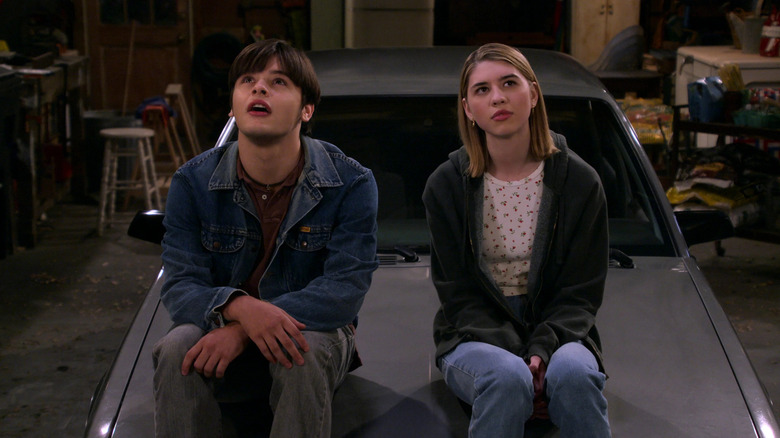 Netflix
Mace Coronel was born in 2004, but he got his first acting credit when he was only 7 years old. Early on in his career, he appeared in mostly short films and one-off guest appearances on TV shows. However, he got a meatier role as R.J. Forrester in nine episodes of "The Bold and the Beautiful." It wasn't long thereafter he got his most significant role to date, that of Dicky Harper in the Nickelodeon series, "Nicky, Ricky, Dicky & Dawn."
The show ran for four seasons from 2014 to 2018, with Coronel playing the third oldest Harper sibling. Dicky was the easy-going one who always sought the path of least resistance. He carried on that easy-going attitude into his character of Jay Kelso in "That '90s Show," who's pretty laid-back when it comes to his will-they/won't-they relationship with Leia. 
However, sitcoms only make up part of Coronel's resume. He also had a role in a segment for "ABCs of Death 2.5." In "M is for Mom," Coronel plays a zombie child who tries to befriend a normal little girl. Suffice it to say, it's a vast departure from what audiences might expect out of the actor, and hopefully, he continues popping up in more projects in the years to come.