Impractical Jokers Doesn't Pay The Stars As Much As You Might Think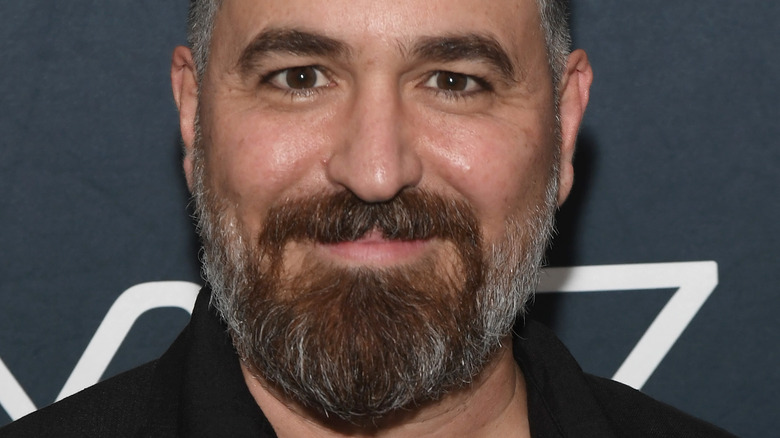 Gary Gershoff/Getty Images
When it comes to a long-running television series, your average fan will likely see the potential riches that the show's stars earn on any given episode. For example, the cast members of "The Simpsons," prior to a pay cut in 2011, were raking in about $440,000 per episode (per Hollywood Reporter). So it makes sense that viewers would think that actors on a TV show would be drowning in money.
TruTV's unscripted hidden camera TV series "Impractical Jokers" has been on the air since 2011 and continues to see success. With a simple concept of friends publicly trying to embarrass each other transcending the age and language barrier and with new fans tuning in to watch the exhaustive amount of reruns that the station airs daily, it seems that the show's popularity will likely never wane. With a 10th Season set to premiere in 2023 (via TVInsider), one would assume that the show's main cast members — Brian "Q" Quinn, Sal Vulcano, and James "Murr" Murray – should be swimming in cash like Scrooge McDuck, right?
However, it seems that some of our assumptions are wrong. According to Quinn, there are a lot more factors involved than initially thought, and these factors are drastically cutting into their salaries. And he's not afraid to break it down for the viewers.
Q dishes on how much the Jokers actually make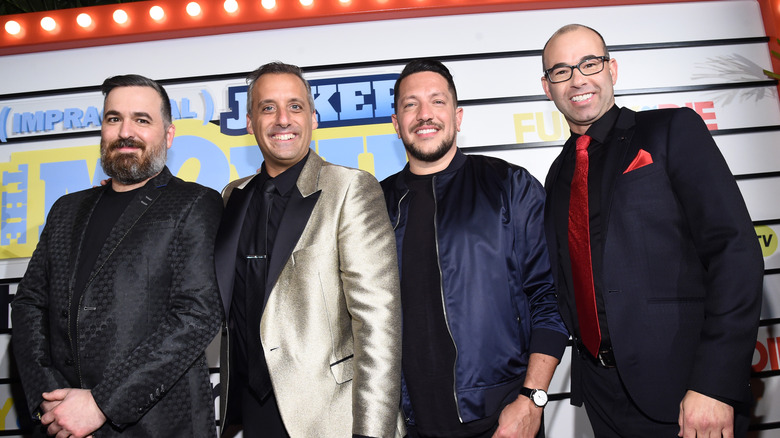 Jamie Mccarthy/Getty Images
On one episode of "Impractical Jokers: After Party Web Chat," a fan asked Brian Quinn about how much they earn from the show. Quinn dispelled the false perceptions and laid out the cuts to their salary. "Think about what money you think people on TV get paid. Then, I want you to cut that in half. Then, I want you to cut that in half again," Quinn explained. "Then, I want you to take what's left and give some of it to the IRS. "Then, I want you to give some of it to your agent. Then, I want you to give some to your manager. Then, I want you to buy some cans of cat food for your cats... And then, you have to pick up side work bouncing to make up some money. So there you go. Not a lot is the answer."
In his answer, Quinn made it very clear that there are a lot of costs involved when working in media. Additionally, while most shows earn money in syndication and reruns, it seems that it's not the case with "Impractical Jokers." Quinn recently appeared on a podcast called "The Sessions," in which he explains that because the series is considered a reality show, there are no royalties paid for reruns. "Because it's a reality show, they don't have to pay us to air it. Like Frasier, they're paying him every time they air it. They don't have to do it," he elaborated.
And while Quinn laments all of his expenses, it seems that he's doing quite well for himself when looking at all of his other endeavors. As reported by Celebrity Net Worth, the improvisational comedian is estimated to be worth $7 million. Not too shabby.