What South Park's Matt Stone And Trey Parker Would Want To Do If They Weren't Writers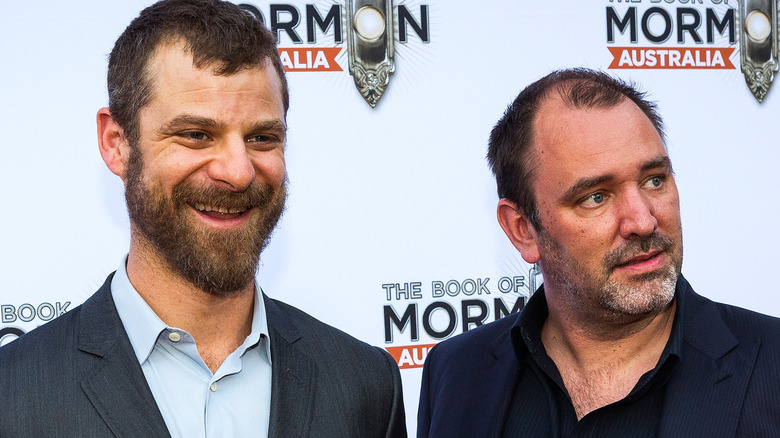 Chris Hopkins/Getty Images
There is no denying the wide-ranging success that Trey Parker and Matt Stone have had as creators and writers of popular entertainment. The two former University of Colorado classmates have collaborated on such hilarious hits as "South Park," "Team America: World Police," and the Broadway play "The Book of Mormon." 
Their first project together was the dark comedy "Cannibal: The Musical," in which the pair also starred. They followed that up with the raunchy superhero comedy "Orgazmo" before creating and penning the first episodes of "South Park" in 1997.
That smash hit is now in its 25th season and has aired more than 300 episodes, and the pair of creators recently signed a $900 million deal to produce additional seasons of the show as well as a host of spin-off projects (via Vanity Fair). 
But in a recent Q&A with the Canadian entertainment magazine Exclaim, Parker and Stone clued fans into what they might be doing if they had not found success in creating projects for their loyal and adoring audiences in television, film, and theater.
Parker and Stone have different ideas for their fantasy lives outside the entertainment world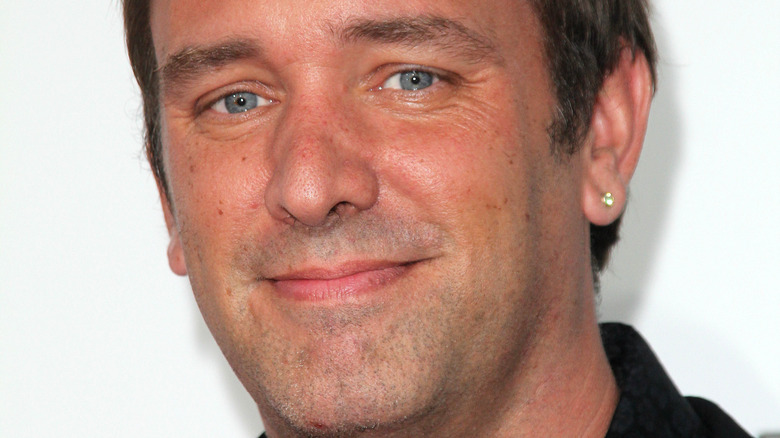 s_bukley/Shutterstock
In the wide-ranging chat with Exclaim, Trey Parker said that if he wasn't creating and writing the likes of "South Park and "The Book of Mormon," he "would love to be a crime scene investigator. I'd never be able to do it though because I would just f*** it up. "Body? Yeah, I don't know where I put it. It's somewhere around here I'm sure." 
The self-deprecating remark was certainly made with tongue firmly in cheek, as Parker looks to have his stuff together sufficiently to co-create an animated show that has been on the air for more than two decades.
He also presumably doesn't have to deal with quite as much DNA evidence in comedy writer's rooms as he would on murder scenes, but perhaps his interest in blood-spattered crime locations may fuel a future project capitalizing on the current wave of popular true crime documentaries, dramas, and podcasts that could center on a mystery-solving group of animated elementary schoolers.
Stone would be taking a pay cut to work at his dream job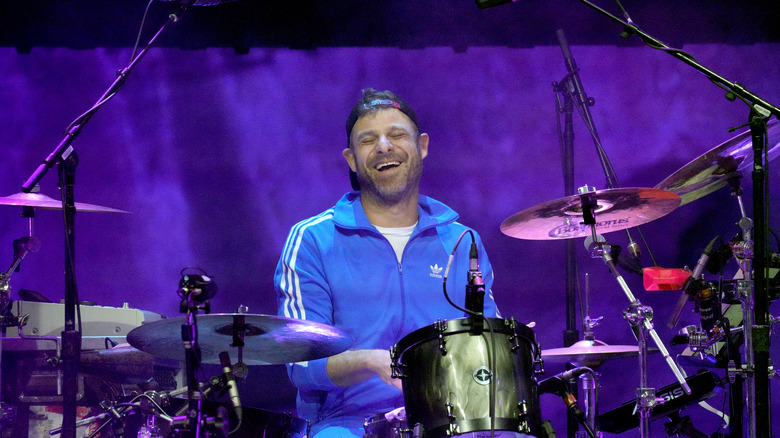 Kevin Mazur/Getty Images
Matt Stone, on the other hand, sees himself in a different arena, literally and figuratively. he told Exclaim, "Obviously I would be playing in the NBA. I'm an awesome basketball player, but I just can't do both [write and play basketball]." While it may seem extremely hard to juggle both high-profile jobs, professional basketball is quite a lucrative endeavor. The average NBA player is making about $7.2 million in the 2022-23 season (via Basketball Reference) and the top NBA earner this season is Stephen Curry at just over $48 million.
In looking back at alternate employment opportunities, Parker and Stone were in closer agreement, both citing work in pizza restaurants as their most memorable day jobs. Parker recalled a job at Pizza Hut, saying, "At the end of the day you could make your own pizza. So I just got really creative and made all these special topping pizzas and take them over to my friend's houses." 
Stone, meanwhile, talked about working for a different pizza chain and likewise having some fun on the job. "I used to work at Little Caesar's Pizza for a couple of weeks with my friend and we had the keys to the place, so when would all go and get drunk we'd come in at 2:30 in the morning and make pizzas," he recalled. Hopefully, his work with his friend Trey Parker in this later and much more lucrative stage of his life is proving to be just as enjoyable for Stone.