The Last Of Us Episode 2 Confirms How Scarily Close Joel Came To Infection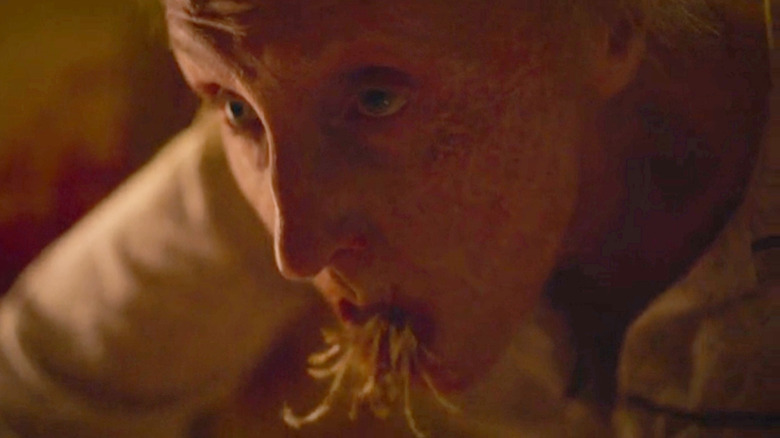 HBO
Contains spoilers for "The Last of Us" Season 1, Episode 2
Of all the fantastic moments in the initial episode of "The Last of Us," the biggest surprise to many was its opening. Dr. Neuman's (John Hannah) breakdown of a fungus turning fatal rings out louder than any Clicker cry could. It's a haunting bit of realism cementing the world created by Neil Druckmann into live action, and this week added more to it, dropping us in Jakarta and introducing us to the woman who breaks the bad news, Professor Ratna (Christine Hakim). We learn where the infection started and all about the seemingly failed attempt to stop it.
After an autopsy that would make your mouth itchy, it's revealed that 14 employees from the flour and grain factory where the outbreak began are unaccounted for, confirming the beginning of the end. What's interesting about this recent discovery is that it makes the events of last week's episode as they relate to Joel (Pedro Pascal) and the late Sarah (Nico Parker) worth revisiting. As it turns out, both dodged death before that fateful night — on more than one occasion.
Dodging death was a piece of cake (and biscuits) for Joel and Sarah (kind of)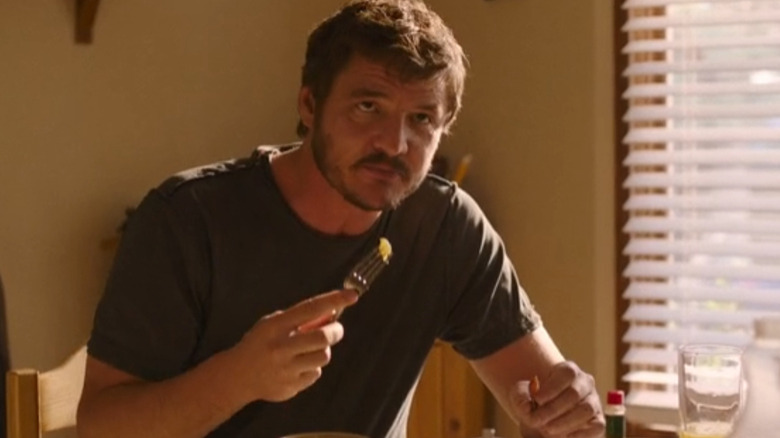 HBO
The revelation of the infection's origins confirms that there are numerous points on Outbreak Day at which the Miller family nearly turns into fungus. To start with, Sarah had planned to make pancakes but being out of pancake mix, settles for eggs instead. This is soon followed by the Adlers offering biscuits, only to be turned down by Joel and his "Atkins diet." That isn't the only thing on the menu for the day either.
After returning from school, Sarah visits the Adlers and bakes raisin cookies but doesn't sample them herself. Then there's the final instance with no added flour. Joel forgets to get a birthday cake, allowing them to avoid again the contaminated supplies that have made their way across the globe. It's a significant bit of storytelling that makes the show more worthy of a repeat watch than it already will be when it finally comes to an end. With seven more episodes of Season 1 to go, who knows what other little details are tucked away and what details will be worth dissecting in the coming weeks? One thing's for sure: Raisin cookies definitely aren't worth it.