Young Sheldon's Lance Barber Explains How Being Part Of The Cooper Family Is Nostalgic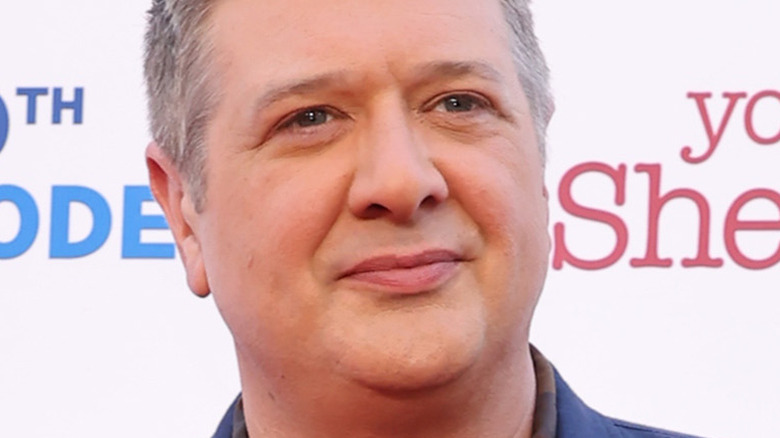 Amy Sussman/Getty Images
"The Big Bang Theory's" unprecedented success and devoted fan base led to the heartfelt prequel "Young Sheldon," with Jim Parsons (Sheldon Cooper) reprising his role through a reminiscing voiceover. Decades before the original series, we follow the titular eccentric scientist and the many misadventures his big brain gets him into. In the spin-off, Sheldon (Iain Armitage) navigates his unique adolescence with his supportive and unconventional family, which often steals the spotlight.
"Young Sheldon" recruits a hilarious ensemble including "Ghostbusters" icon Annie Potts as Sheldon's Meemaw (who fans ultimately prefer over "The Big Bang Theory" version), and newcomers Montana Jordan and Raegan Revord as Sheldon's siblings. His endearing mother is played by Zoe Perry who fits the role perfectly and even reminds viewers of Laurie Metcalf's performance on the original series. In fact, Perry is actually Metcalf's real-life daughter, and Metcalf was thrilled to see Perry take the reins as the younger Mary Cooper. 
Fans of the "The Big Bang Theory" know Sheldon's father was integral to his development as a quick-witted youngster. This larger-than-life role is fulfilled by Lance Barber as the gruff but lovable George. In celebration of the series landmark 100th episode, he reflected on why the Coopers remind him of home and the nostalgia factor that follows. 
Barber feels at home with The Coopers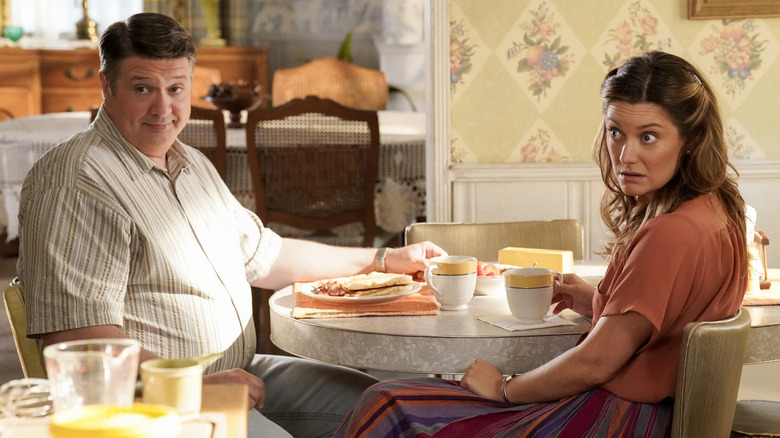 Robert Voets/CBS ©2022 CBS Broadcasting, Inc.
"Young Sheldon" transports its audience back to the late 1980s well before the interconnectivity of smartphones and Wi-Fi. Through Sheldon's childhood, we see his love for superheroes and comic books evolve as he watches new episodes of "Star Trek" while eagerly awaiting the next. We also get acquainted with his family as we spend far more time with them than we did in "The Big Bang Theory." Similar to its predecessor, the outstanding chemistry and comedic chops of this distinctive cast propelled the series to multiple seasons of success. 
To celebrate the momentous 100th episode, Warner Bros. TV assembled a round of riveting video interviews with the cast. Here, Barber reminisces on his own past while explaining the comfort he finds on set. "But being part of The Coopers is fun for me because they are familiar. I mean, The Cooper family is somewhat familiar to me from the era that they're in and there's a lot of nostalgia on the show that I get a kick out of, that I recognize from [my] own personal experience growing up in that era, and that's fun to be a part of that," he said.
From old-school Nintendo games, big box television sets, and the striking lack of cell phones, this sense of sentimentality is highly palpable throughout "Young Sheldon." This is the endearing element that sets the prequel apart from other sitcoms. With the Coopers, we can take a rose-colored trip down memory lane's cherished days.