Who Played Brittany Baker On Chicago Fire?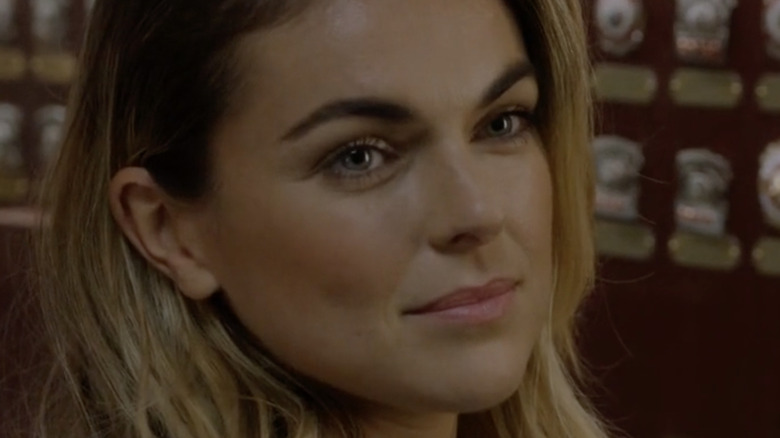 NBC
Out of all the favorite couples that have come and gone on "Chicago Fire," one that stands out as a short but memorable affair was the Vegas marriage Kelly Severide (Taylor Kinney) experienced with Brittany Baker. While it wasn't meant to be, the chemistry between the two was heartwarming while it lasted, and some followers of the NBC drama may wonder why the actress who plays Baker looks so familiar.
It may be surprising for some to hear, but "Chicago Fire," a series that started in 2012, is still going strong, and viewers continue to make it one of the most watched titles available on the small screen (via Deadline). During its impressive eleven-season run, the show has maintained a solid audience score on Rotten Tomatoes, arguably due to its well-crafted storylines and plethora of likable characters. One of which is definitely Severide, who has had his fair share of relationships over the years, including being married to Brittany Baker. Trying to get his mind off the death of Leslie Shay (Lauren German), Severide went to Las Vegas only to meet a beautiful woman who he would then marry. Baker was also mourning over her sister's death, so the two broken personas were perfect company for one another. But it didn't last more than four episodes as the two endured a drama-free mutual breakup. Some people may be interested to know who is the actress that played Severide's better half after her brief but impactful tour of duty on "Chicago Fire."
Serinda Swan played Brittany Baker on Chicago Fire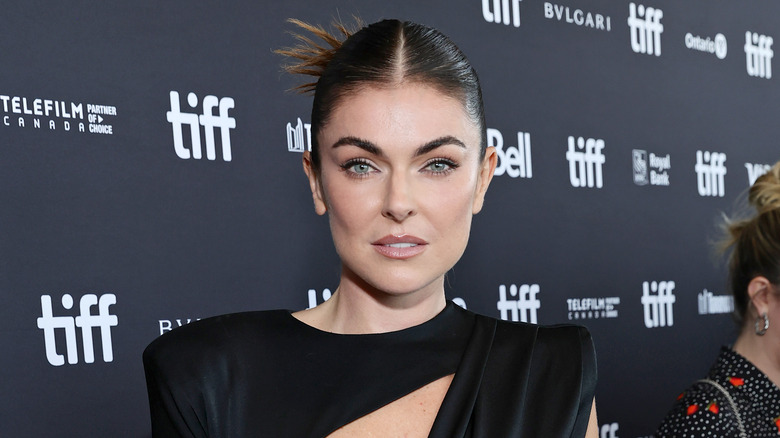 Matt Winkelmeyer/Getty Images
The actress who played Brittany Baker in "Chicago Fire" is none other than Serinda Swan. While her run on the One Chicago series was worthwhile, the actress has been in the industry since the early 2000s, making a name for herself on the small screen. Her more notable accomplishments include headlining roles in "Graceland," "Coroner," "Breakout Kings," and "Reacher." She also has some superhero credibility playing Zatanna in the DC series "Smallville" and Medusa in the Marvel series "Inhumans." And her film credits include "Tron: Legacy," "The Veil," and "Devotion" (via IMDb). But how did she end up on the NBC drama?
"Chicago Fire" showrunner Matt Olmstead knew Swan from when they worked together on "Breakout Kings." He eventually convinced her to join the series as Severide's love interest. But the timing wasn't ideal, and because of a prior commitment, Swan had to bail on Brittany Baker before a proper exit could be arranged. "[I] had to exit so fast because I had to go off to [do] the next season of 'Graceland,' that not everything was tied up properly," the actress said in an interview with TVLine. "So I kept getting all these messages being like, 'When do you come back? We know you come back. You guys are still married." After admitting she didn't think a return was ever going to happen, she did reveal she would be interested in playing the character once again, if only to inject some drama into Severide's life, saying, "[I] would be down for [Brittany] to just randomly show up one season and mess things up a bit for him again."