David Crosby's Acting Credits Included Two Memorable '90s Blockbusters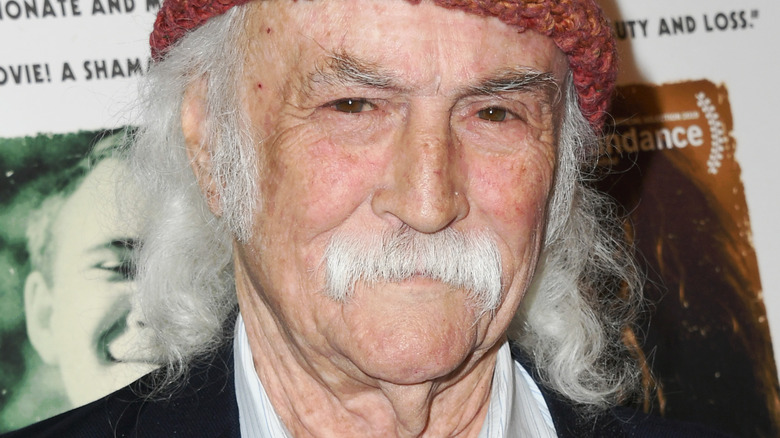 Jon Kopaloff/Getty Images
On January 19, 2023, the music world lost a true legend with the death of David Crosby at the age of 81. According to a statement from his wife, Crosby's death comes as a result of an unspecified illness. "His legacy will continue to live on through his legendary music. Peace, love, and harmony to all who knew David and those he touched. We will miss him dearly," she wrote, requesting privacy during the family's time of mourning (via Variety). Crosby's fans around the world will more than likely do the same in the coming weeks, honoring his life and legacy.
To many, David Crosby will be remembered best as one of the founding members of Crosby, Stills & Nash, alongside fellow musical artists Stephen Stills and Graham Nash. However, his work within this musical trio — later turn a quartet with the addition of Neil Young — is far from his only contribution to the entertainment world. He famously helped establish the rock group known as the Byrds, and he embarked on a rather successful solo career as well. Additionally, Crosby has a handful of film and television credits to his name, with some of his cinematic endeavors being quite high-profile.
During his brief stint on the silver screen, David Crosby got the chance to feature in some now-iconic blockbusters from the 1990s.
Crosby appeared in Hook and Backdraft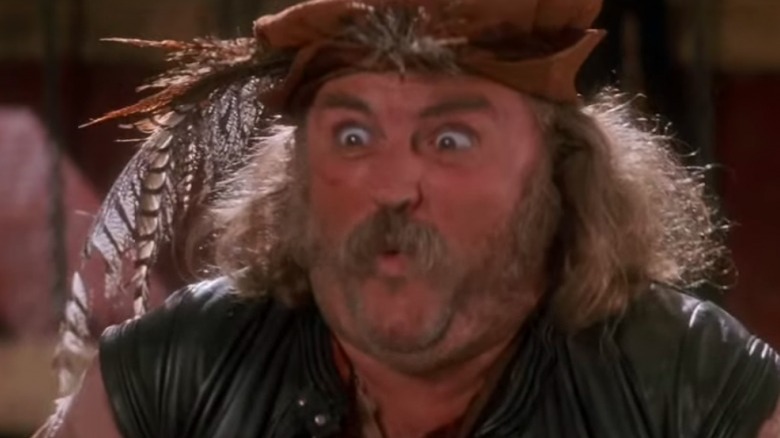 TriStar Pictures
Right as the 1990s got underway, David Crosby got in some pretty great movie cameos. In May 1991, he featured in director Ron Howard's action thriller "Backdraft" as a hippie, joining a cast that includes the likes of Kurt Russell, William Baldwin, and Robert De Niro, to name a few. A few months later in December, he took on a much different role in a vastly different production. For the Steven Spielberg-directed "Hook," Crosby took on the character of Tickles: a member of Captain Hook's (Dustin Hoffman) ragtag group of no-good pirates — one occupied by Glenn Close, Jimmy Buffett, and the late Tony Burton, too. Talk about a solid year.
Otherwise, when looking over David Crosby's fiction filmography, there's not a whole lot to write home about. He only has a few other acting gigs to his name, though it's no secret that you don't have to be an actor to make it to the movies. For instance, in 2019, director A.J. Eaton made Crosby the subject of a documentary appropriately titled "David Crosby: Remember My Name." The film dives into his professional and personal journeys in detail, with Crosby himself admitting that it's not necessarily for the faint of heart. "It's about how I became who I am. And it isn't all pretty," he shared with the New York Post in 2019, adding that producer Cameron Crowe didn't let up with his questions.
David Crosby certainly left a much bigger mark on music than he did on cinema, but it's clear he still had a lot to offer the latter whenever he gave movies a shot. As a performer, as well as a person, he will be sorely missed.