Tron 3 Is Back On The Grid With Jared Leto Set To Star (& Why His Presence Could Cost It's Success)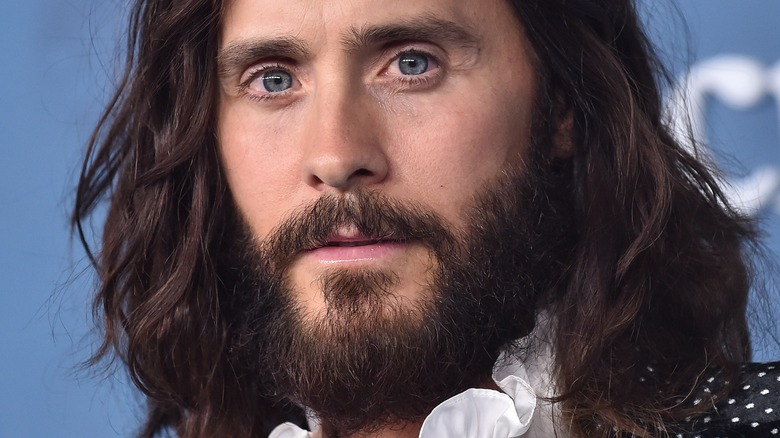 DFree/Shutterstock
After years of stagnant development, a third "Tron" film is finally moving forward with an arguably inauspicious team behind it.
The original "Tron" film was released by the Walt Disney Company in 1982 to a decent critical reception and middling commercial business, though many — including legendary critic Roger Ebert — hailed the film as an inventive science fiction masterpiece. It starred Jeff Bridges as a video game programmer thrown into a fantastical and dangerous digital world, and became an iconic piece of '80s cinema over time. Of course, that would ultimately necessitate its revival at the hands of an entertainment industry obsessed with mining '80s nostalgia.
Luckily, however, the 2010 sequel "Tron: Legacy" was a surprisingly creative update, bringing the same spirit of inventive visuals and creative worldbuilding into the new millennium. "Legacy" was the directorial debut of Joseph Kosinski, the filmmaker whose most recent '80s revamp "Top Gun: Maverick" grossed over $1 billion worldwide and is a serious awards contender.
Unfortunately, Kosinski will not be returning for another sequel — as The Hollywood Reporter notes, Disney abandoned plans for his "Tron" follow-up in 2015. While it remains to be seen if Bridges or "Legacy" stars Garrett Hedlund and Olivia Wilde are participating in "Tron 3," the names currently attached to the project don't inspire too much confidence.
Leto is not the star he used to be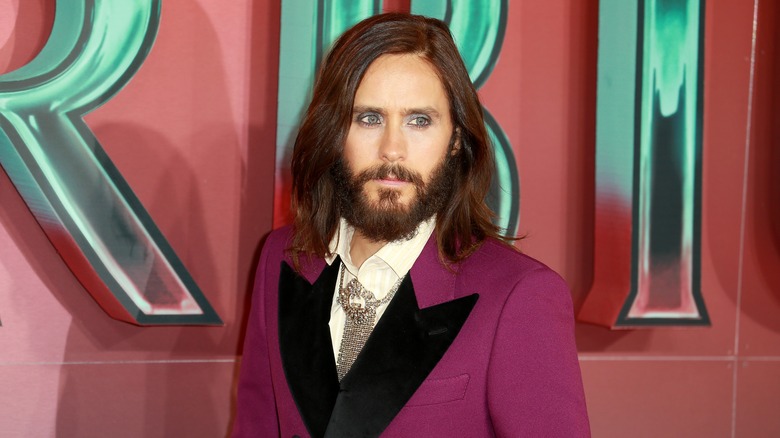 Fred Duval/Shutterstock
According to THR, "Tron 3" is now being developed with director Joachim Rønning and star Jared Leto leading the charge. Leto was introduced to audiences just before the 2000s in a series of classics, including "Fight Club," "Requiem for a Dream," and "American Psycho," becoming a modern prestige movie star after an award-winning turn as a trans woman living with HIV in 2013's "Dallas Buyers Club." Without even unpacking how this casting would likely be received in 2023, however, Leto's public image has steadily declined in recent years.
This troubling professional period arguably began with his casting as the Joker in 2016's "Suicide Squad," a choice which was instantly met with backlash from fans (via The Verge). Both the performance and the film were panned by critics and fans alike, which didn't help the cringe-inducing rumors that Leto had gone full method-acting mode by sending his castmates dead rats, used condoms, and sex toys. Leto has recently denied these rumors (via NME), though their initial spread cannot be overstated. It also doesn't help that a large number of people are convinced he runs a cult based on unfounded rumors (via Who.com)
Aside from a supporting role in the critically acclaimed "Blade Runner: 2049," Leto's name has brought neither critical nor commercial success to his most recent projects. "The Little Things," "House of Gucci," "Morbius," and the "Morbius" re-release were all bombs anyway you slice it. Though admittedly victims of the COVID-era, they underperformed even among their pandemic-addled peers. Teaming him up with Rønning — whose best known projects are two forgettable Disney sequels, the fifth "Pirates of the Caribbean" and the second "Maleficent" movie — seems like a recipe for a box-office disaster.