Eve Best Says It's 'Really Scary' That House Of The Dragon Themes Are Prevalent Today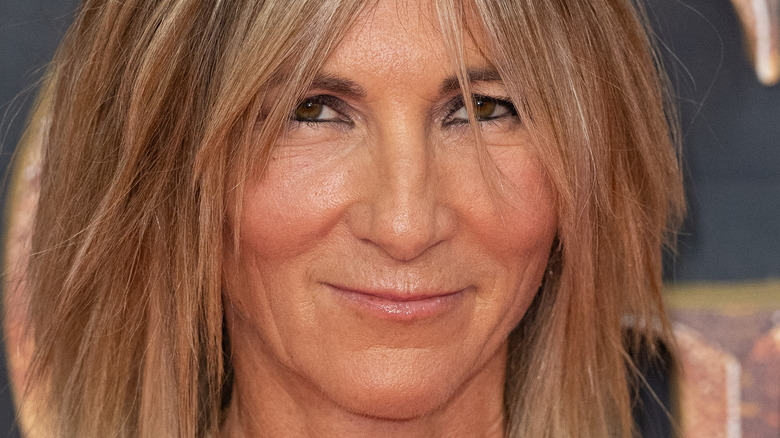 Jeff Spicer/Getty Images
Part of what makes George R. R. Martin's world from "A Song of Ice and Fire" so captivating is how the series captures themes and ideas that remain prevalent to this day. While a good chunk of shows like "Game of Thrones" and "House of the Dragon" deal with fantastical concepts like dark magic and dragons, at their core, they are really about the human beings who inhabit Westeros — and how those people scheme and betray and war with one another, something which is very much prevalent in the world today.
Martin himself has alluded to the fact that two of the franchise's most iconic mythical creatures are possibly representative of some of the biggest global concerns of modern day –- with the White Walkers representing the ever-present threat of climate change and the Dragons paralleling the power that nuclear weapons have in our own world. HBO's "House of the Dragon" has done the same by bringing to life some of the real-life struggles concerning women in government, something actor Eve Best believes is very scary.
Women's exclusion from the classic power structure is still topical today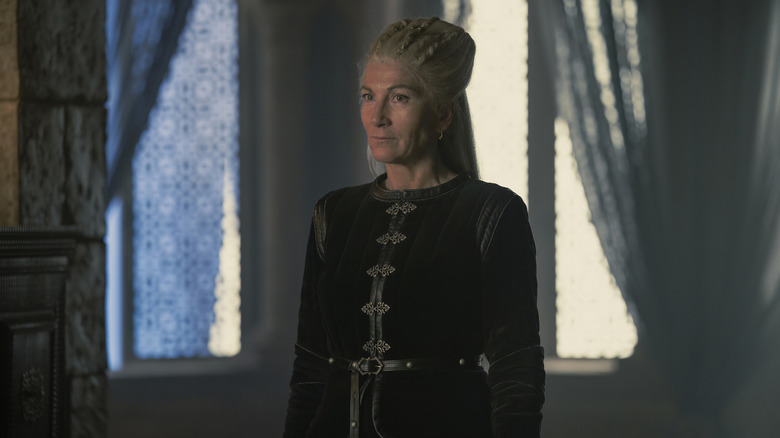 Ollie Upton/HBO
During an interview with JOE.ie, actors Eve Best and Steve Toussaint discussed the fact that "House of the Dragon" has some extremely topical themes concerning women in power and how men in power try to exclude women from the spaces they occupy — despite being a "fantasy" show.
"It's sort of not a fantasy. Which is really scary," said Best. "The trajectory of the show is this line that I say in Episode 2, I think, that "men would sooner put the realm to the torch than to see a woman ascend the Iron Throne." This idea is especially apparent in the prologue from Episode 1, which explains that the Westerosi lords all came together to remove Rhaenys Targaryen (Best) from the line of succession and replace her with her male cousin Viserys I (Paddy Considine).
Steve Toussaint expanded on this idea, saying that the show is about people outside of the existing power structure struggling for a place in power; something he believes parallels our struggles in the real world. Indeed, it's strange that these medieval ideas of exclusion can be felt in today's world — and perhaps Eve Best is right to be worried about the parallels one can draw between real life and "House of the Dragon."