Blue Bloods' Amy Carlson Took Inspiration From Friday Night Lights For Her Performance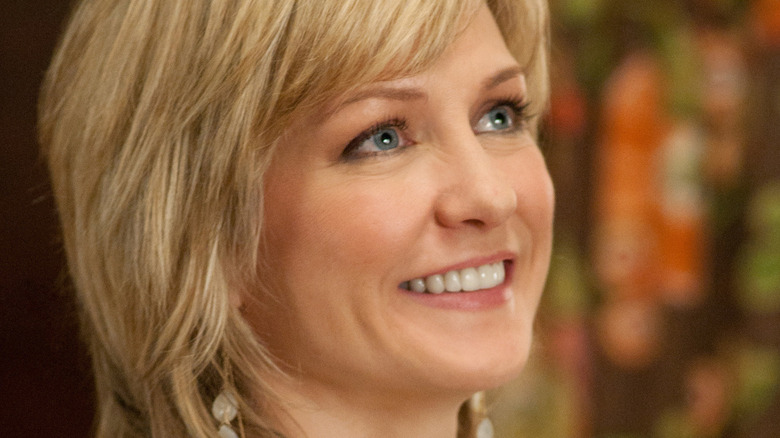 Jojo Whilden/CBS
Amy Carlson played Linda Reagan on the first seven seasons of "Blue Bloods," the long-running CBS police procedural. Linda, an emergency room nurse, was one of the few characters who was not involved in law enforcement, unlike her husband, Danny Reagan (Donnie Wahlberg), his siblings, Jamie (Will Estes) and Erin (Bridget Moynahan), his father, Frank (Tom Selleck), and Frank's father, Henry (Broadway veteran Len Cariou). She served as a balance for Danny, who often let his anger become a problem, and she brought a fresh perspective to their weekly family dinners.
Sadly for many fans — spoiler! — Carlson is no longer on the show, as Linda Reagan met an untimely end. After seven years of learning to know and love this character, fans were shocked and dismayed to find Linda suddenly gone, dead, and without a proper sendoff. She was killed off unceremoniously — meaning, off-screen — in a helicopter crash that happened between Seasons 7 and 8. Her abrupt death led some angry fans to wonder about the real reason Linda was killed off.
Even as the series continued, many fans remained heartbroken about Linda's death. They had many reasons for loving Linda, including her differing opinions and the way she balanced Danny's intensity. Perhaps another reason is that Carlson based Linda's relationship with Danny on another much-loved television show: "Friday Night Lights."
Amy Carlson appreciated the Taylors' relationship on Friday Night Lights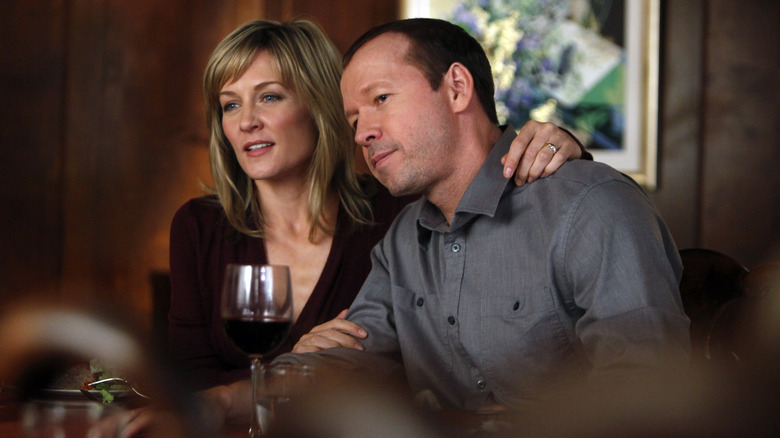 Craig Blankenhorn/CBS
After Linda's shocking death and the outcry from fans, Amy Carlson told Deadline why she thought fans loved Linda so much. "I wanted to always ground that family with as much love and heart as I could," she said, explaining how Linda was the outsider among all the Reagan family drama. She appreciated the loving, symbiotic relationship Linda and Danny shared, and credited a previous popular drama as her inspiration.
"What I really modeled that relationship on was from 'Friday Night Lights,' that sort of representative of a real marriage," Carlson said, referring to Eric and Tami Taylor (Kyle Chandler and Connie Britton) on the beloved football drama. "They didn't always agree, they didn't always get along, but no matter what, you knew they could fight, but they still truly loved each other."
Britton had said as much about her onscreen marriage in an interview with the Television Academy, expressing how important it was to her and Chandler that neither partner would ever have an affair. "We definitely got some pushback on that because TV writers like to write couples having affairs because they don't think it's interesting TV if you just got a couple that's together," she explained. But they insisted nothing would separate them. "They're going to have their ups and their downs and they're going to have a difficult time sometimes ..." she said, "but they're going to also come back [because] their intention is to be together and to be in this partnership." It's a shame the "Blue Bloods" writers didn't feel the same about Danny and Linda.