What Is Night Court's Yakov Smirnoff Up To Now?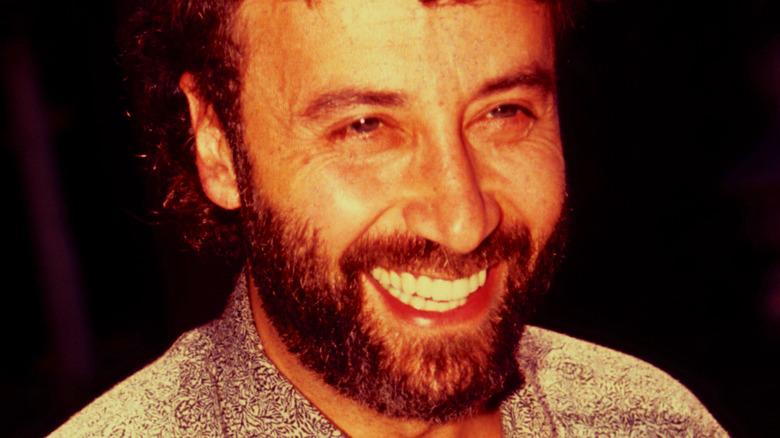 Bart Sherkow/Shutterstock
During the '80s, many classic sitcoms filled the airwaves with concepts both traditional, such as "Cheers" and "Full House," and the offbeat, such as "Alf" and "Small Wonder." Then there was the hybrid comedy between these two styles, "Night Court," which aired on NBC from 1984-1992. The series was a legal sitcom where the proceedings took place at dark, and this was an open invitation for oddball characters. The show was led by Harry Anderson as Judge Harold Stone, with Markie Post (Christine Sullivan) as a public defender and John Larroquette as prosecutor Daniel Fielding. Larroquette went on to win four consecutive Primetime Emmy Awards for outstanding supporting actor in a comedy series for his performance.
The main characters became so engaging that it is easy to wonder whatever happened to the cast of "Night Court" in the past 30 years. But as appealing as the main characters were, so too were the wide array of guest and recurring stars, including Yakov Smirnoff, who memorably played USSR immigrant Yakov Korolenko, a part that was infused with both humor and topical drama from the era. Smirnoff last appeared on the show in 1990, and here is what the actor and comedian have been up to since.
Yakov Smirnoff continued his career in stand-up comedy after Night Court
Yakov Smirnoff immigrated to the United States in 1977 to seek a better life from the hardships he faced in the Soviet Union. As a comedian, his perseverance paid off once he caught the attention of "Night Court" producers, leading to a recurring role on the sitcom from 1984 to 1990. According to IMDb, after his final performance on the series, the actor and comedian continued to star in guest appearances on comedy programs, including "Major Dad" and a guest voice acting performance on "King of the Hill" in 2002. In 2007, Smirnoff also admitted going back to school and earning a masters in psychology (per Comedy Couch).
For the most part, it seems like Smirnoff's love of stand-up comedy has taken up most of his time since "Night Court" ended. The comic currently tours the United States, performing at large and small venues, which he also records and uploads on his YouTube channel. His humor is a mixture of fish-out-of-water situational comedy mixed with satire. In a 2017 interview with the Herald-Tribune, the comedian spoke about what humor means to him. He shared, "What it does, it tells me when people laugh at something together they're united." He then added, "They're united not only with one another in the room but also with me. That's kind of like a test. If people are laughing they're not disconnected, they're connected."