William Stanford Davis Says The Hardest Part Of Abbott Elementary Is The Mockumentary Style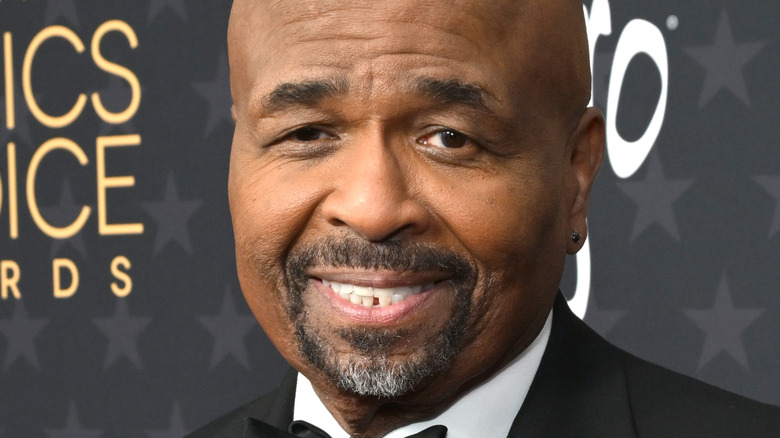 Michael Kovac/Getty Images
"Abbott Elementary" is one of the most popular and critically acclaimed TV shows of recent years. Created by Quinta Brunson, the sitcom follows a group of teachers and school employees who work at an underfunded elementary school in Philadelphia, Willard R. Abbott Elementary School. The employees include enthusiastic second-grade teacher Janine (Brunson), substitute-turned-full-time teacher Gregory Eddie (Tyler James Williams), egocentric principal Ava Coleman (Janelle James), and awkward history teacher Jacob Hill (Chris Perfetti), as well as veteran teachers Barbara Howard (Sheryl Lee Ralph) and Melissa Schemmenti (Lisa Ann Walter). Additionally, there's also the school's custodian, Mr. Johnson, played by William Stanford Davis, who was promoted to a series regular for Season 2.
A notable aspect of "Abbott Elementary" is that it portrays a mockumentary style format — following in the footsteps of other popular sitcoms, such as "The Office" and "Parks and Recreation" — meaning that the characters speak to the camera in each episode. We find out in the pilot of "Abbott Elementary" that the teachers and staff are being filmed because a documentary about underfunded schools is being made.
And according to Davis, the mockumentary aspect is the hardest part of being on the show.
Davis says its hard to look at the camera due to his training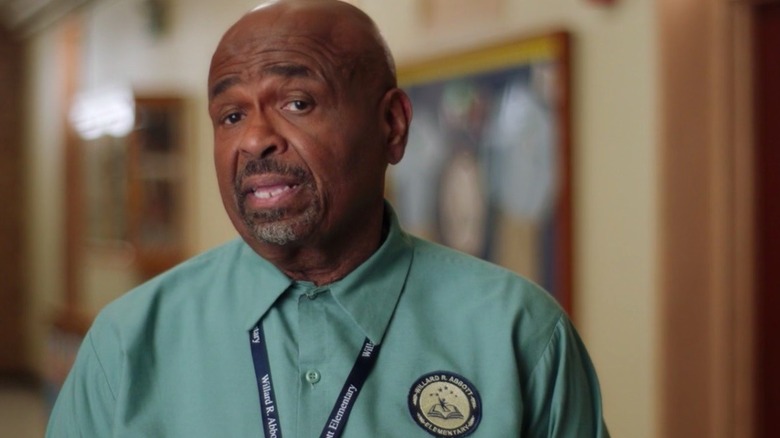 ABC/Hulu
In a January 2023 interview with Observer, William Stanford Davis discussed everything about his role on "Abbott Elementary," including how he got involved in the project and what the experience has been like so far on the popular sitcom. At one point in the conversation, interviewer Max Gao asked if Davis's theater background has affected how he has to play into the mockumentary format.
Davis, for his part, finds the format to be the most challenging aspect of the job. He said, "It's helped in some ways, but it's still the hardest thing for me to do because as a television and film actor, you're taught to never look into the camera. I won't tell you how old I am, but I've been around for a minute, and it's kind of hard to change."
Talking to the camera has become even more of a challenge due to how Davis thinks Mr. Johnson would see the cameras. The actor explained, "So I put it in my mind with Mr. Johnson that he doesn't care that the cameras are around; they're just in his way anyway. He's got work to do. But as an actor, I'm still trying to master that. Mentally, it's a block for me because every class I've ever taken and every set I've ever worked on [says], "Do not look into the camera!"