The Rookie: Feds Fans Are Losing Their Minds Over The Vampire Cop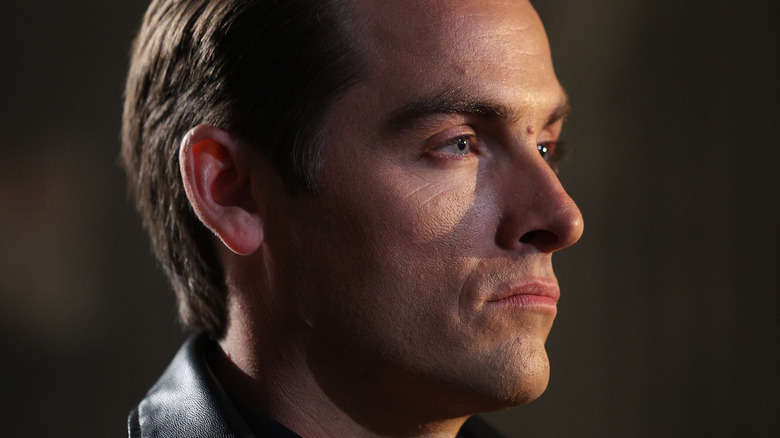 ABC/Raymond Liu
It was only a matter of time until vampires crept into "The Rookie: Feds," and Season 1's "Out for Blood" gave fans of the macabre what they'd been craving since the series' inception. Of course, the vampires on "The Rookie: Feds" aren't of the supernatural variety, but the episode's central mystery does involve a murder victim with puncture wounds in their neck. Fortunately, the team has one agent who understands the vampire world and his expertise is crucial in solving the case.
Brendon Acres (Kevin Zegers) was an award-winning actor prior to joining the FBI, and he starred in a hit supernatural procedural drama called "Vampire Cop." As such, he's often ridiculed around the office, even though his acting training equipped him with notable skills that have served him well in law enforcement.
"Out for Blood" is told in a mockumentary style that features footage from Acres' hit TV show. And while the episode is a departure from the series' traditional crime show elements, many viewers had a blast with it — and some have taken to social media to praise the vampire stuff.
The Rookie: Feds fans want more Vampire Cop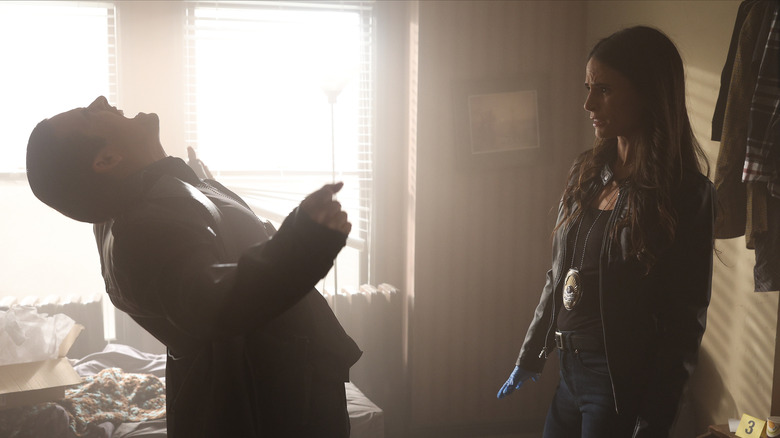 ABC/Raymond Liu
Police procedural shows often adhere to a tried and tested formula. Every so often, though, an episode will buck from said formula and experiment in bizarre and interesting ways. "Out for Blood" is a prime example of "The Rookie: Feds" mixing it up, and fans appreciated the departure from the same old, same old.
"Watching last night's episode it's so interesting," @LaBellaReina1 wrote. "This true crime mockumentary style and clips of Vampire Cop have me cracking up." This view was echoed by @ttinycourageous, who also thought the scenes from Brendon's old TV series were hilarious.
Of course, it's not uncommon for successful police procedural shows to pave the way for other series set in the same universe. Heck, "The Rookie: Feds" is a spin-off to "The Rookie" after all. However, some fans, such as @Coopenator80, hope that "Out for Blood" leads to a fully-formed "Vampire Cop" spin-off series down the line. "So when we getting our Vampire Cop spinoff ya'll??"
Elsewhere, some viewers stated that they've been waiting for "Vampire Cop" footage since the beginning of the series. "[A]ll of these Vampire Cop snippets are what I've been hoping for since this show started," @savageglitter noted.