Neverending Story Author Michael Ende's Momo Is Finally Becoming A Movie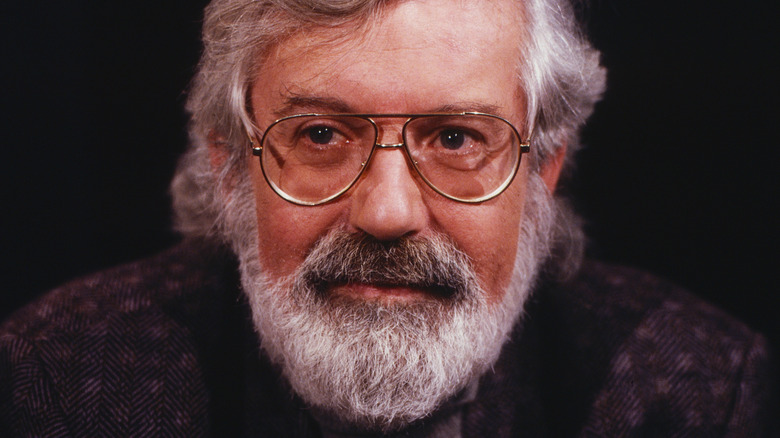 United Archives/Getty Images
Deadline reported early this morning that another of Michael Ende's beloved works will be made into a major motion picture. Ende, of course, is the German author whose 1979 fantasy novel "The Neverending Story" was adapted for the silver screen in 1984 by writer-director Wolfgang Petersen (of "Das Boot" and "Air Force One" fame). Costing over $25 million USD, it was — at the time — the most expensive German film ever made (via People).
Initially, as author Christine Haase recounted, the film was a relatively modest success, earning back around $20 million both in Germany and America. It garnered largely positive reviews, with Variety calling it "a marvelously realized flight of pure fantasy," comparing it fondly to Jim Henson and Frank Oz's "The Dark Crystal" (which debuted two years prior), and esteemed film critic Roger Ebert awarding it three out of four stars. Though some critics felt the feature lacking in other respects, its most vocal detractor was arguably Ende himself. Upon seeing how Petersen would deviate from the book, Ende furiously demanded that the title of the film be changed to something else entirely, presumably to save his original work the shame of comparison to Petersen's "gigantic melodrama of kitsch, commerce, plush and plastic" (per Spiegel). 
Despite Ende's protest (and failed lawsuit), the film went forward with his title and was even succeeded by two sequels. Ende passed away a decade later at the age of 65. Still, however, studios duke it out for the rights to Ende's "The Neverending Story," now a bona fide '80s relic ripe for nostalgic exploitation (per Deadline). "Momo," on the other hand, is an Ende novel begging to be introduced to modern audiences — and, according to Deadline, it will be resurrected quite soon.
Momo will finally return to cinemas
German filmmakers Christian Ditter and Christian Becker are formally helming a film adaptation of Michael Ende's 1973 fantasy novel "Momo" (per Deadline). As they note, the original book has been published in over 40 languages since it was released 50 years ago this year. "Momo" was even adapted as a film once before in 1986, an Italian-German production with which Ende was seemingly more closely involved (he even made a featured cameo as a train passenger).
Ditter, who will both write and direct "Momo," said in a statement to Deadline, "'Momo' is one of Michael Ende's most successful books. Everyone of our generation in Germany has read it. It was one of my favourite novels. But the rights were always very hard to get hold of. We weren't the only interested group the estate met with. So, it took some sensitive negotiation. Naturally, they wanted to know the team would handle the novel carefully."
As Deadline and Ditter noted, the film rights to the novel were unobtainable for several decades, with Deadline reporting that Ditter and Becker had been fighting for several years to wrest control of the story's cinematic destiny from both Ende's estate and another production company. The film will seemingly follow the book's titular protagonist, a young orphan girl who finds herself in a dangerous conflict with supernatural forces bent on robbing humanity of their time.