The One Item Wes Bentley Has Repeatedly Stolen From Yellowstone's Set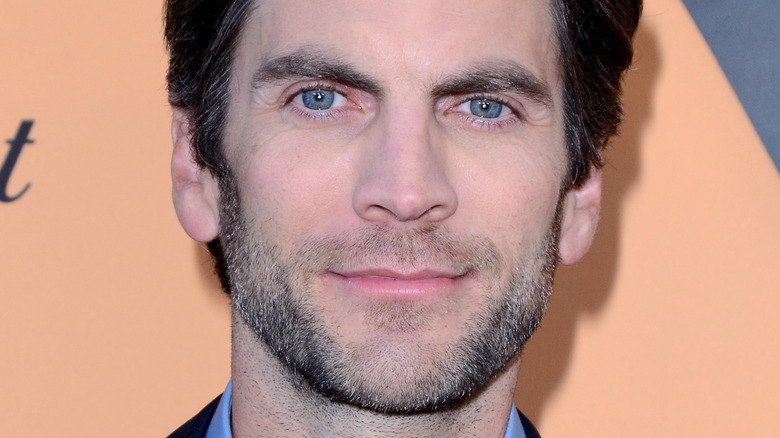 Kathy Hutchins/Shutterstock
Currently in its fifth season, "Yellowstone" has followed the continuing drama of the Dutton family. For years, patriarch John Dutton (Kevin Costner) has tried to keep the peace while holding onto his valuable Montana land. His three children — Kayce (Luke Grimes), Beth (Kelly Reilly), and Jamie (Wes Bentley) — all have varying degrees of loyalty to him and the family ranch, and together, they've made numerous enemies over the years.
But while the characters may not always get along, it's clear the cast enjoys one another's company. One merely has to watch an interview with multiple cast members to see the kind of camaraderie that has developed amongst them over the years, which is inevitable when you work with the same people for five years. Everyone got along nicely during a Vanity Fair interview game where the cast tried to figure out how much they really knew about one another. And Bentley managed to stump everyone with one intriguing question.
Wes Bentley accidentally steals microphones from the Yellowstone set
It's pretty standard for actors to take (or attempt to take) props from the set. A neat memento can help commemorate the filming process, but Wes Bentley has a slightly different reason for stealing some stuff from the "Yellowstone" set over the years. During the Vanity Fair piece, Bentley asked some of his co-stars what item they thought he had stolen from the set. Some guesses include one of the character's suits or a pair of shoes, but Bentley informs them that he's accidentally taken some microphones home.
As he put it, "Lots of microphones, just end up, yeah, I keep for, I just leave, and I forget I have 'em on." It's perfectly understandable to forget you have a mic clipped to your clothes and to walk off-set with it still on. Everyone had a good laugh when Bentley brought it up.
Bentley certainly isn't alone in taking some things from the "Yellowstone" set. In an interview with Taste of Country, Lainey Wilson, who played Abby in the show, admitted to taking somebody else's razor and deodorant so that she could freshen up. It's a good thing it's just a show; in the Dutton household, stealing anything would result in a severe reprimanding.