Steven Spielberg Wants To Make The Leap To TV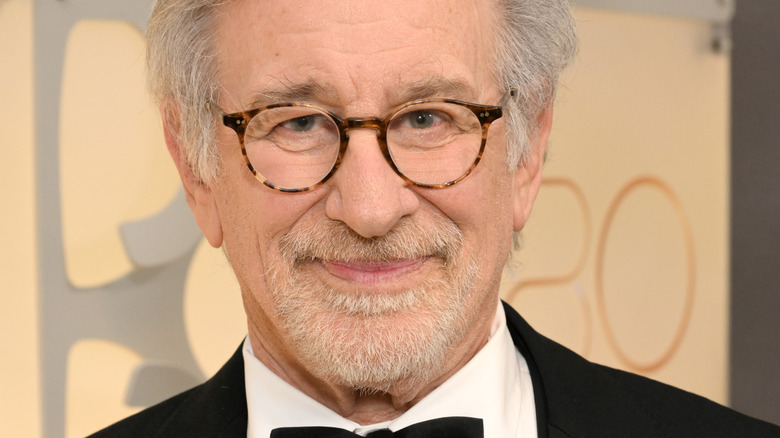 Michael Kovac/Getty Images
Steven Spielberg has probably directed some of the most iconic films of all time, from classics like "Jaws," the "Indiana Jones" movies, and "Jurassic Park" to modern-day films like the remake of "West Side Story" and "The Fabelmans." Simply put, it's hard to deny the impact that Spielberg has had on the film industry as a whole. The Duffer Brothers, the masterminds behind the monumentally successful "Stranger Things" show, have noted his works as a big inspiration for their show (per The Hollywood Reporter), especially works like "E.T." and "Close Encounters of the Third Kind."
However, as a producer, Spielberg has had his hands in all sorts of mediums, including various television shows like "Falling Skies" and "Band of Brothers." The legendary filmmaker even directed various episodes of television early in his career. But how would the director feel about making the leap to television in the modern age, especially in an era where prestige projects helmed by A-lister acting talent are so prominent? Well, to put it mildly, he's very enthusiastic about the prospect. In fact, Spielberg wants to make the leap to the small screen when the right project comes along.
Spielberg wants to direct a long-form television show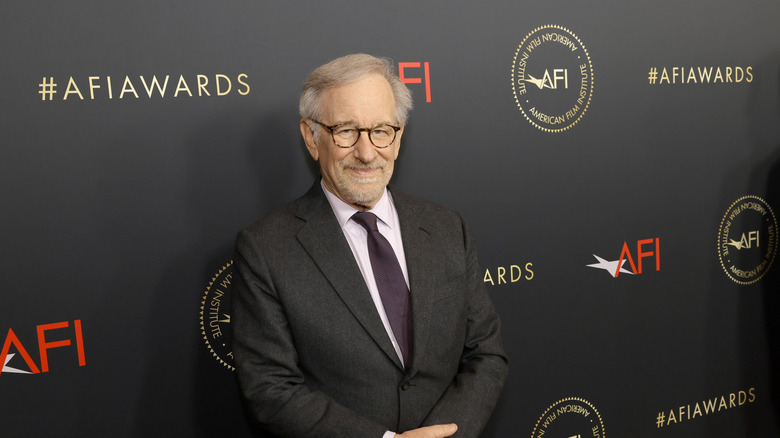 Kevin Winter/Getty Images
While making an appearance on the "SmartLess" podcast, Steven Spielberg spoke extensively about his desire to direct a television show someday. Not only that, he elaborated on the fact that he almost had to turn to the medium for his "Lincoln" movie as he was having trouble finding the money to get it made for the big screen. He was apparently ready to approach HBO with it, though he was uncertain if star Daniel Day-Lewis would have been on board for a project like that. But he was so enamored with the idea that he admitted he has a desire to direct a long-form television show someday.
"I do have an appetite for long-form, and someday, I will direct a long-form series," Spielberg said. "I mean, if someone would have brought me 'Mare of Easttown,' I would have done that. That was a beautifully directed story."
It's not exactly surprising that Spielberg wants to make his director's mark on television. The director has been pursuing a lot of passion projects over the last few years, especially his semi-autobiographical "The Fabelmans," which is somewhat based on his own youth. What better medium to craft more projects like that than a creative-friendly landscape like the small screen? With that in mind, it's difficult to not imagine what "Mare of Easttown" would have looked like with him behind the camera now. Either way, given his high profile and legendary status, it's hard to imagine that any network would turn down the opportunity to work with Spielberg.