South Park's Matt Stone Isn't Fond Of The 'Peanuts On Acid' Comparison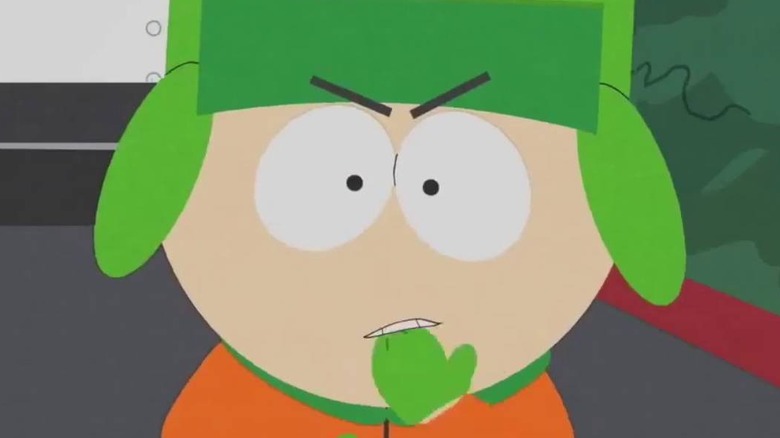 Comedy Central
"South Park" has remained on the cutting edge of satire for the better part of the last 25 years. The show has tackled pretty much every taboo subject under the sun and skewered everything from contemporary politics to celebrities. But the show also owes a great deal to what's come before.
It's not hard to see how another popular animated satire, "The Simpsons," influenced "South Park." The show even commented on how much it has in common with the Springfield family in the Season 6 episode, "Simpsons Already Did It." And in a 2011 interview, the show's co-creator Trey Parker spoke about how Eric Cartman draws a direct line to Archie Bunker from "All in the Family."
And it may come as a surprise to learn that when "South Park" first came on the air, people were drawing comparisons to Charlie Brown and the gang from "Peanuts." While the two are radically different in terms of tone, some people thought there were similarities as far as the way the kids looked. When faced with this idea in a 1997 interview, co-creator Matt Stone brushed aside any comparisons.
Matt Stone didn't think South Park consciously pulled from Peanuts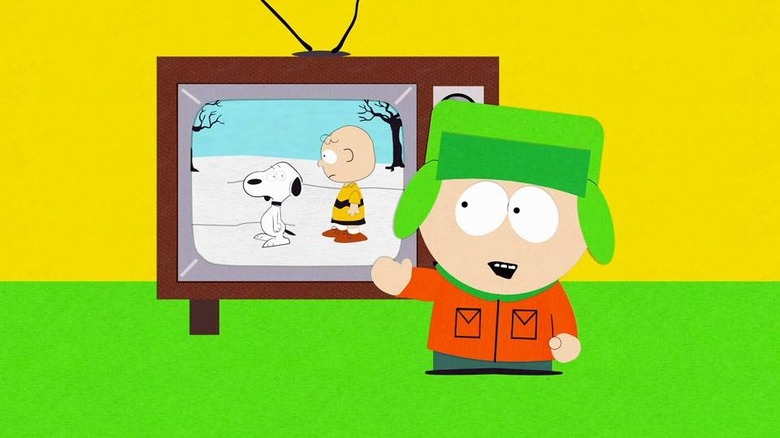 Comedy Central
Matt Stone was interviewed in 1997, around the time "South Park" first came on the air (via PaulSemel.com). The interviewer brought up how some people have referred to the show as "Peanuts on acid," seeing how the "South Park" kids all have large, round heads like Charles Schulz's classic characters. Stone admitted that really wasn't his department, saying, "These are [Trey Parker's] little drawings that he's been doing for years, and I don't think he based them on 'Peanuts.' Of course, we both grew up with things like 'It's The Great Pumpkin, Charlie Brown,' but I don't think it was conscious thing with 'Peanuts.'"
However, it wasn't just the "Peanuts" comparison that Stone took umbrage with. He also didn't think "on acid" was an appropriate phrase for what "South Park" is. He went on to say, "We also both hate the whole 'Peanuts on acid thing' because anything 'on acid' is like the most clichéd ... I'm like, 'You know you've never taken acid so shut your mouth.'" Later, Stone admitted that he'd taken acid before, so he was well familiar with what the sensation was like and insisted "South Park" wasn't that. 
25 years later, "South Park" has firmly established itself as its own thing in the zeitgeist. Comparisons to "Peanuts" or "The Simpsons" are unnecessary because "South Park" has extended its legacy into influencing a generation of adult animated sitcoms.