Who Plays Joy Aaronson On NCIS?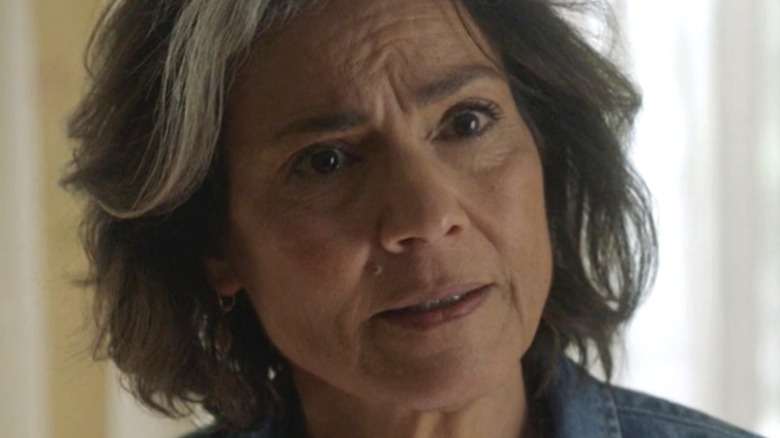 CBS
Out of the over 400 entries available, there is no denying "NCIS" has put out several top-rated episodes since it began its television tour of duty in 2003 and, against all the odds, manages to stay highly relevant with fans despite their being an abundance of content available. The CBS investigative procedural program continues to be one of the popular shows on television (via Deadline), and many people who still loyally watch the series may wonder who played Joy Aaronson in Season 20, Episode 11, "Bridges."
In the episode, Joy Aaronson is the mother of a Navy accountant named Ryan Aaronson (Austin Caldwell), who is being accused of murder. But things are more complex than that, as she also happens to be a former love interest of Alden Parker (Gary Cole). The two have a less-than-stellar history, and a murder investigation is nobody's idea of a pleasant reason for a reunion. But despite her pain, Aaronson does everything she can to protect her son. Things work out, and Aaronson and Parker reconcile, but her feelings for the "NCIS" headliner remain a mystery.
During the show's impressive run, many actors you forgot guest starred on "NCIS" have lent their unique skill set to the show's legacy, and the individual playing Joy Aaronson is what many would call a great addition to the list.
Joy Aaronson was played by actress Rachel Ticotin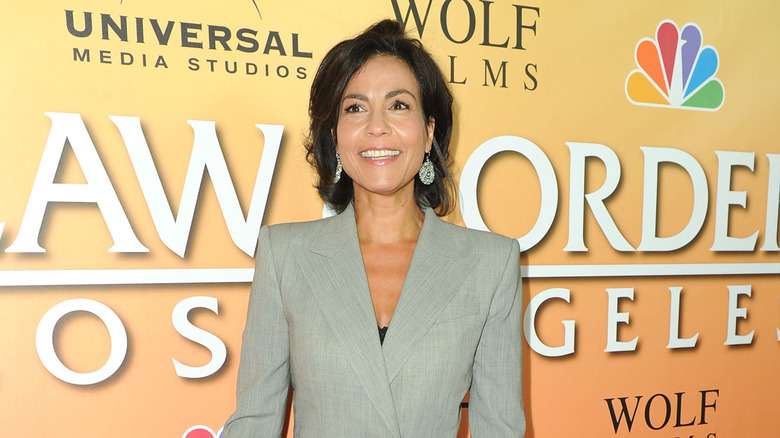 Alberto E. Rodriguez/Getty Images
It seems safe to assume that several people watching the "Bridges" episode of "NCIS" probably recognized the woman playing Joy Aaronson because she made her presence known in some pretty substantial titles throughout her career. That actress is none other than Rachel Ticotin, who is probably most known for her parts in big movies like "Total Recall," "Falling Down," "Con Air," and "Man on Fire." Ticotin has been in the industry for some time, with credits dating back to the early '80s (via IMDb). Her performance as Joy Aaronson on "NCIS" is arguably another fine addition to her list of credits. In its recap of the exciting episode, Entertainment Weekly not only commended the show's strong start for kicking off 2023 but also revealed how much they enjoyed the back-and-forth between Ticotin and Cole's characters with the outlet, indicating that it hopes there is more to come from the enticing pair's will-they-won't-they storyline.
"NCIS" is by no means the actress's foray into the small screen. Of her many accomplishments, Ticotin has had a central role in the series "Law & Order: LA," as well as appearances in shows such as "The Act," "Grey's Anatomy," "Lost," and "Blue Bloods." And this isn't even her debut in the "NCIS" shared universe. In 2012 Ticotin played a savvy political player named Monica Tenez in the episode "Dead Body Politic" (via Yahoo). It is no question she is a seasoned player.