NCIS Fans Could Use A Hug After Jess And Jimmy's Emotional Exchange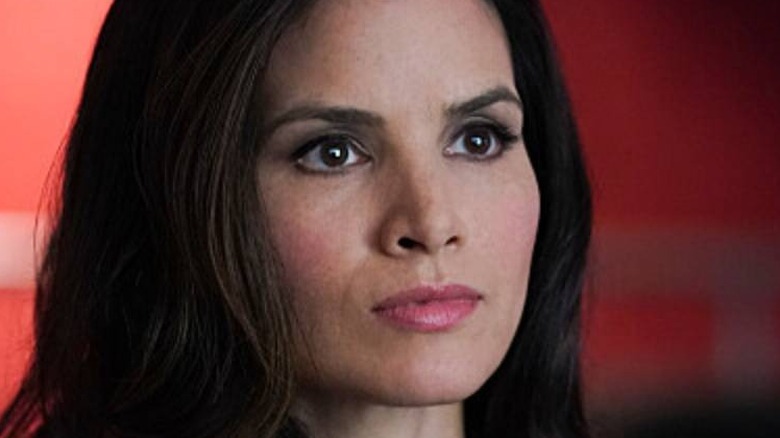 Sonja Flemming/CBS
"NCIS" has been on the air since 2003. That's a long time for any series, so for fans who have stuck with it over the years, the characters become more than just fictitious abstracts of the mind. They're like members of the family who you welcome into your home every week, so it's only natural to develop emotional attachments to them. 
In the world of "NCIS," a lot has happened to Dr. Jimmy Palmer (Brian Dietzen), especially over the past few years. He's been a part of the team since the show's first season. Not only has he solved crimes, but he's also fallen in love with Breena (Michelle Pierce), who tragically died from COVID-19 in Season 18. To add further heartbreak to injury, Jimmy couldn't be there for her in the hospital due to the lockdowns. 
He's naturally still heartbroken over the loss of his wife, and in Season 20's "Bridges," he shares a tender moment with Jessica Knight (Katrina Law), who tries to bond with him over his grief. And the touching moment has really resonated with fans. 
Fans felt all the emotions watching NCIS this past week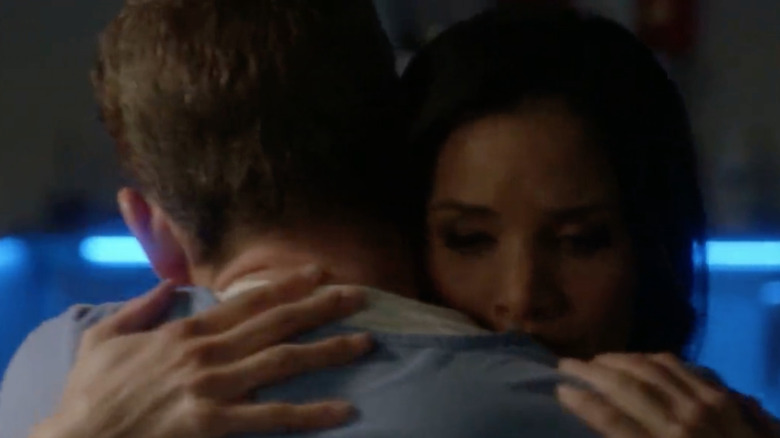 CBS/Twitter
Twitter user @fbi_zibell posted the scene in question. For two and a half minutes, Jessica and Jimmy talk about his late wife, which is naturally hard because those two are now dating. But Jess broaches the topic because she recognizes how important it is for Jimmy to still remember her even as he crosses various bridges without her now. 
Fans were understandably devastated by the moment of the two crying in one another's arms, with @AndreDHazel2022 writing, "I could use a hug right now and I definitely can't wait for next weeks all new NCIS episode." They weren't the only one tearing up, as @marykaybozzi wrote, "Need a hug and a box of tissues. Great episode all around." Meanwhile, @0803HAL had praise for the episode as a whole, "I like Jess & Jimmy & that was a sweet, quiet emotional scene tonight. Both ending scenes were emotional. Good episode."
Jimmy has gone through a lot over the past few years, and during that time, he's grieved Breena in his own way. While he's managed to move on and begin dating Jess, it's clear he's still emotional over her passing, and it's just nice to see Jess support him along his journey to becoming whole once again.