American Pickers' Mike Wolfe Serves As Executive Producer On Three Other Enticing Series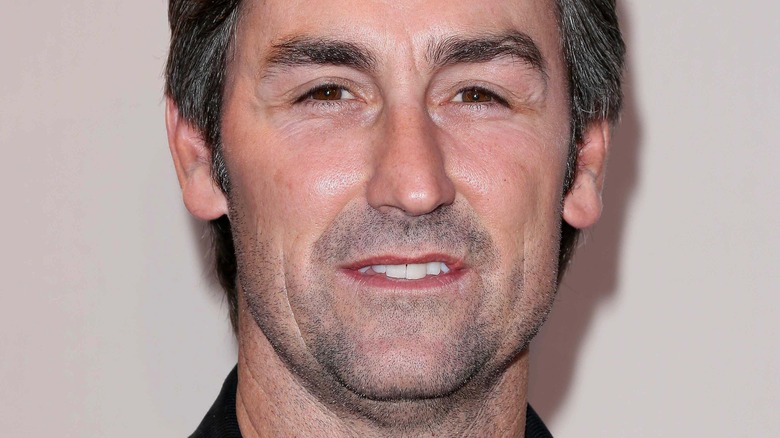 s_bukley/Shutterstock
Premiering in 2010, "American Pickers" has taken viewers on a wild ride throughout America, as they see all of the cool antiques and collectibles people have just laying around their homes, barns, and garages. To take audiences through this journey, Mike Wolfe has been there every step of the way. He loves scrounging around trying to find something of value. After over 20 seasons of picking across this great nation, Wolfe has become the go-to guy for antiquing.
But at this point, Wolfe is more than just a picker. He's a reality TV personality with people no doubt lining up to get his autograph whenever he's around. While he still runs his storefront, Antique Archaeology, he's also dabbled in other areas of reality television, most notably in an executive producer capacity. He's taken on more roles behind the camera, helping bring several shows to life. If you're in the mood for something new to watch, there are three Wolfe-approved recommendations we can send your way. 
Mike Wolfe has collaborated with Yelawolf multiple times
In addition to "American Pickers," there are three other shows Mike Wolfe has been affiliated with over the years. The first is called "Going Cambo," which follows an outdoorsman named Cambo who's been battling the elements for two years. Strangers will go out to meet him, as well as musician Yelawolf, and learn his tools for survival. It's currently available to watch for free on The Roku Channel.
Next up is another Yelawolf project, appropriately titled, "Yelawolf: A Slumerican Life." It's a 10-part documentary series where Yelawolf goes around the country to meet people who abide by the Slumerican lifestyle. This essentially refers to people born into poverty in the South who like to party and have trouble around authority. The series is available on Crackle, but you can watch the first episode in its entirety on YouTube to see what it's all about.
Last but not least, Wolfe's an executive producer on "Nashville Flipped." Found on the DIY Network, "Nashville Flipped" is a remodeling show hosted by Troy Dean Shafer. In the show, Shafer redoes old houses while maintaining the natural character of the dwellings. In the process, he'll bring in pieces from antique stores and flea markets to set up the homes, and that's naturally very much within Wolfe's wheelhouse.