Why Tulsa King's Garrett Hedlund Thinks His Character Wants To Work For Dwight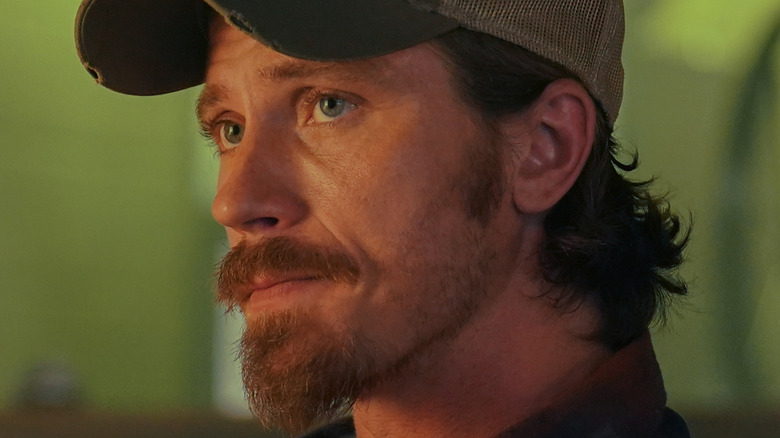 Brian Douglas/Paramount+
With "Yellowstone," "Mayor of Kingstown," and "Tulsa King" among his list of credits, Taylor Sheridan has established himself as one of the most exciting creators in contemporary television. His series are full of crime, corruption, and complicated characters, so viewers can always look forward to drama, excitement, and a little bit of danger. "Tulsa King" is a prime example of Sheridan working at his best, and the show somehow manages to humanize a mob boss and his accomplices.
"Tulsa King" follows Dwight "The General" Manfredi (Sylvester Stallone), a mafia capo who finds himself banished to Oklahoma following a 25-year prison stint. His mission is to take control of the local organized crime scene, and being in a hotbed of cannabis dispensaries enables him to set up some prosperous extortion gigs and other shady business ventures. What could possibly go wrong?
Despite living on the wrong side of the law, Dwight is a gentleman gangster who quickly makes friends with a few locals. One of his buddies is Mitch Keller (Garrett Hedlund), a bar owner with a criminal history of his own. It doesn't take long until both men are in business together, even though there are risks involved. That said, Hedlund believes that his character's partnership with Dwight makes sense.
Dwight brings opportunity to Tulsa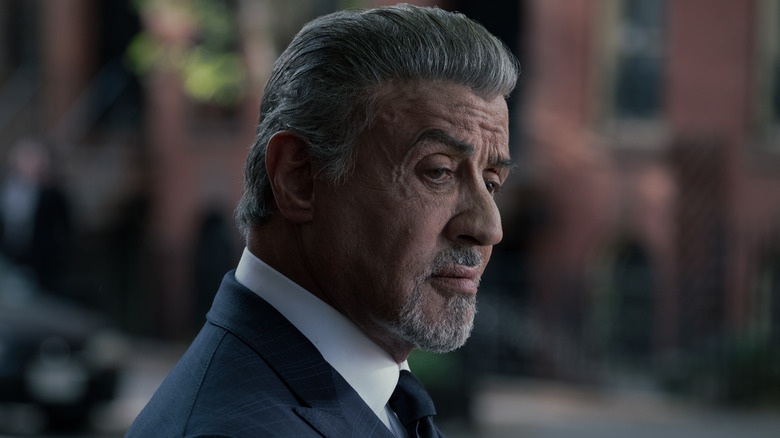 Brian Douglas/Paramount+
Building a crime empire requires a strong team effort. As soon as Dwight arrives in Oklahoma in Season 1 of "Tulsa King," he proceeds to assemble a posse of like-minded people who can help him achieve his goals. The mafioso recruits outsiders who've been left behind by society since those are the people he can relate to. Furthermore, both sides understand the benefits of working together.
While speaking to UPI, Garrett Hedlund discussed Mitch and the character's relationship with Dwight, stating that Mitch and Dwight's other allies are "putting in the good fight to provide and survive. They see this man walk in with this confidence, who exudes a little bit of danger, a little bit of intrigue." Hedlund also noted that Dwight brings excitement to Oklahoma, and some of the locals see him as the gateway to a better life. "We see a little opportunity and then, episode to episode, you see if those opportunities come to fruition," he added.
Additionally, Hedlund has praised Taylor Sheridan for creating criminal characters who are accessible and relatable. The "Tulsa King" star told Collider in an interview, "You can't help but want to watch these guys, want to root for them, all their struggles, all their conflicts," describing the show's gangsters and outsiders as "outlaw gold."