Agatha: Coven Of Chaos Finds Its Directors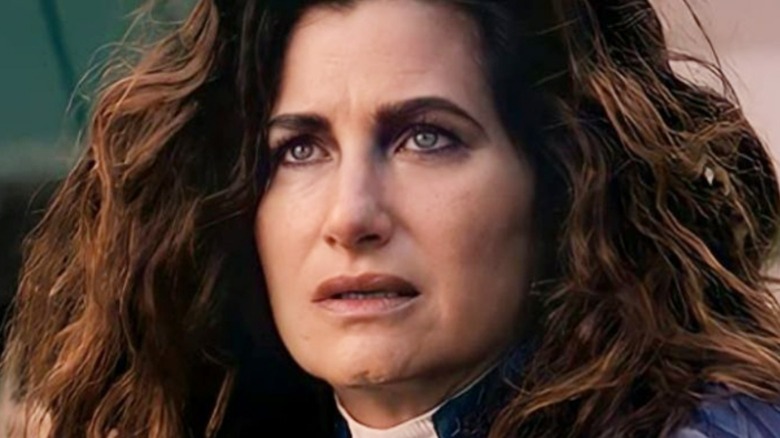 Marvel Studios/Disney+
To make its grand Disney+ introduction, Marvel Studios presented fans with a truly captivating miniseries: "WandaVision." As the title implies, it focuses on Wanda "Scarlet Witch" Maximoff (Elizabeth Olsen) and Vision (Paul Bettany) as they enjoy a quiet, sitcom-esque life together in the town of Westview, New Jersey. However, as the program goes on, their perfect little world is pulled apart by internal and external forces. Among the most powerful of them is the centuries-old witch Agatha Harkness (Kathryn Hahn), who uses her magic to shatter Wanda's illusion of a perfect life with her android husband.
Unsurprisingly, by the time "WandaVision" concludes, Harkness is defeated by Maximoff and sentenced to a miserable, magic-free life without any memory of who she is and what she was once capable of. While this may seem like the end of her Marvel Cinematic Universe journey, it only laid the groundwork for more adventures to come. Harkness will soon return to the forefront of the franchise in a Disney+ series all her own known as "Agatha: Coven of Chaos." Announced way back in 2021 during the Disney+ Day event — then known as "Agatha: House of Harkness" (via Deadline) — the dominoes have begun to fall into place for the Kathryn Hahn-led series as production gets underway.
At long last, "Agatha: Coven of Chaos" has found its directors. Here are the folks tasked with shaping the dark, magical chapter of the MCU.
Jac Schaeffer, Gandja Monteiro, and Rachel Goldberg will share Coven of Chaos directing duties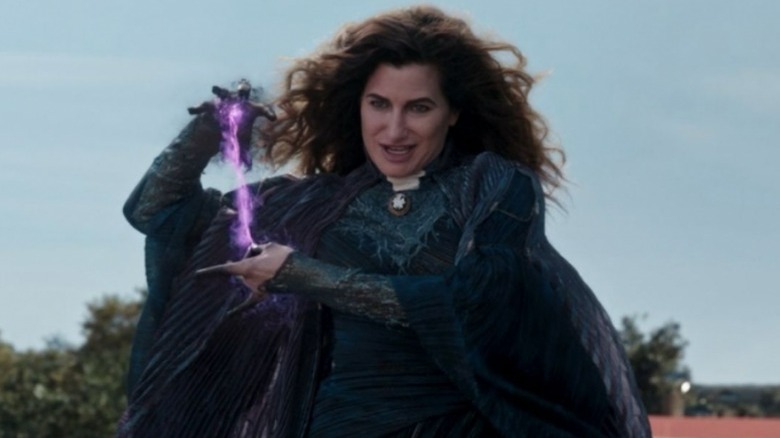 Marvel Studios/Disney+
The Hollywood Reporter shared the directing trio that will lead "Agatha: Coven of Chaos" on January 13, 2023. First up is Jac Schaeffer, best known to MCU fans as the creator of "WandaVision," who will direct a few episodes. Joining her are Gandja Monteiro of Netflix's "Wednesday" fame and Rachel Goldberg, who worked on Netflix's "Resident Evil" series and "Mayans M.C." It's worth pointing out that Goldberg isn't a stranger to Marvel media by any means, seeing as she previously directed one episode of the short-lived Freeform show "Cloak and Dagger," which ran for a mere two seasons.
As far as the cast goes, "Coven of Chaos" is in great shape on that front as well. In addition to Kathryn Hahn and other "WandaVision" alums like Debra Jo Rupp, David Payton, and Emma Caulfield, among others, several MCU newcomers are set to appear. Aubrey Plaza, the star of such shows as "Parks and Recreation," "The White Lotus," and "Legion," theater icon Patti LuPone, and rising star Miles Gutierrez-Riley, to name a few, have been cast in unspecified roles. Surely we'll learn more about their involvement and their respective characters as production begins on January 17 in Atlanta, Georgia.
Though it doesn't have a set release date yet, "Agatha: Coven of Chaos" aims to reach Disney+ before the end of 2023.