John Viener Says The Family Guy Cast Isn't 'Big On Improv'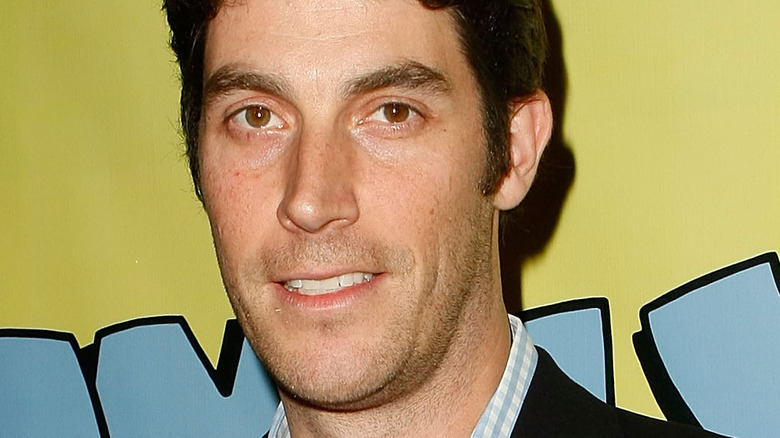 Michael Buckner/Getty Images
1999 will go down in history as the year that animator Seth MacFarlane finally got his big break in the television world. That year, his adult animated sitcom "Family Guy" hit the airwaves for the first time, welcoming viewers into the colorful and absurd town of Quahog, Rhode Island. While the series wound up canceled in 2002, it eventually returned from beyond the grave a few years later to become a true television powerhouse. As such, it's regarded as one of the most influential adult cartoons of all time.
Since returning to TV in 2005, "Family Guy" has surpassed 20 seasons and 400 episodes, and it shows little sign of slowing down. All the while, the voice cast has remained largely unchanged, with MacFarlane himself, Alex Borstein, Seth Green, and more lending their vocal cords to the program. As one could imagine, working on the same series in the same roles for years upon years has conjured a natural chemistry among them, but as it turns out, the cast doesn't get too comfortable while in the recording booth.
According to longtime "Family Guy" voice actor John Viener, the cast isn't big on improv all these years into their respective tenures on the show. Here's why they prefer to do things by the book.
Viener explains that animation doesn't lend itself well to improv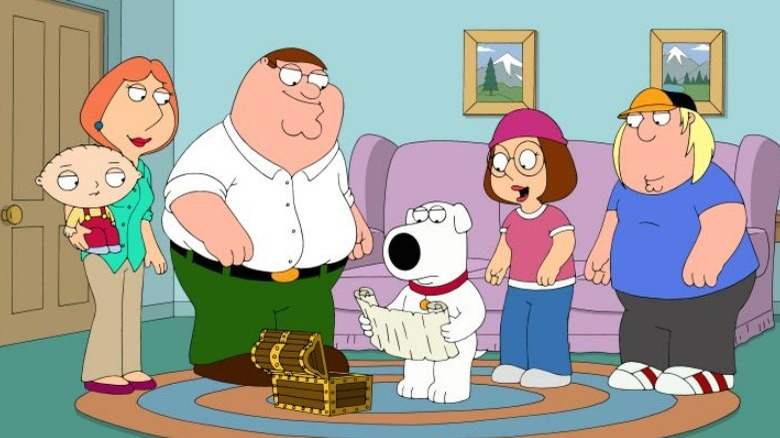 Fox
At New York Comic Con 2018, "Family Guy" staples Mike Henry and John Viener spoke with LadyJenevia on YouTube about the show and what goes into each episode. When asked about how they determine what works and what doesn't in terms of written material, and if they ever improvise on the spot, Viener explained that it's not typically the cast's cup of tea. "We're not really big on improv for the most part," he shared, explaining that the writing and animation process doesn't leave them with much room to take the material in different directions spontaneously, at least not while recording. Therefore, they tend to avoid off-the-cuff material.
Still, just because improv hasn't been a norm for the "Family Guy" team doesn't mean it was outlawed. For example, the late Carrie Fisher, who voiced Peter Griffin's boss, Angela, once had the show's crew in stitches while reading a magazine article about her parents, Debbie Reynolds and Eddie Fisher. "She did this really funny, almost monologue where she was reading the article aloud for those of us sitting there, but then pausing to add in her own little quips and annotations of what was written in the magazine," executive producer Steve Callaghan recalled to Entertainment Weekly in 2017, praising Fisher for her comedic talents.
Improv can be a highly effective comedy tool, but for the "Family Guy" crew, it's just not viable all the time. Thankfully, they're far from incapable of bringing the laughs otherwise.