Sigourney Weaver Says Her Working Girl Character Would Definitely Be Into Crypto These Days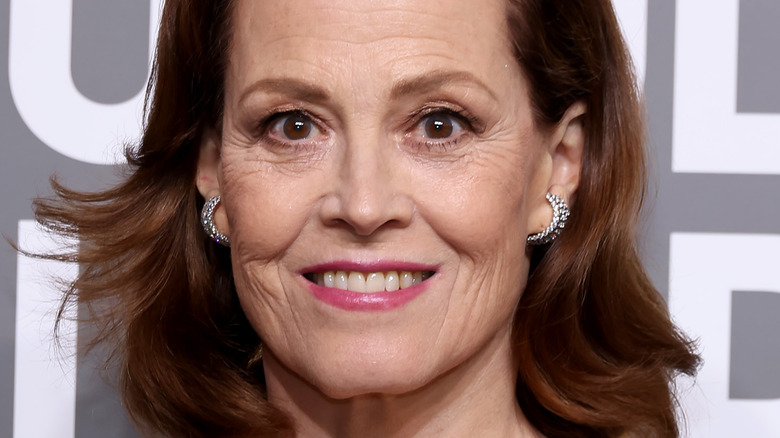 Amy Sussman/Getty Images
Sigourney Weaver has been busy the last few years, starring in "Avatar: The Way of Water" and appearing in "Ghostbusters: Afterlife." However, the Golden Globe-winning actress is a veteran in the industry, so keeping busy isn't anything new for her.
Weaver got her start in the industry in the late '70s, with breakout performances throughout the '80s. One of her most iconic performances came in her role as girlboss Katherine Parker in "Working Girl." She starred alongside Melanie Griffth and Harrison Ford in the critically-acclaimed film, with Weaver and Griffith taking home Golden Globes for their performances. The movie focuses on Griffith's character, who, after her boss (Weaver) is sidelined with a broken leg, assumes her identity to complete a massive business merger. "Working Girl" was a hit in the '80s, and has since become one of the decade's classics.
Last year, Deadline reported that 20th Century Studios were rebooting "Working Girl," with singer and actress Selena Gomez attached to produce. The studio is looking to capitalize on the success of Paramount's '80s revival "Top Gun: Maverick," and Gomez's recent success with "Only Murders in the Building" makes her an optimal partner in the venture. Although Weaver most likely won't return for the reboot, she has some very interesting thoughts on how a modern-day Katherine Parker would act.
Katherine Parker would definitely hop on the latest get rich quick market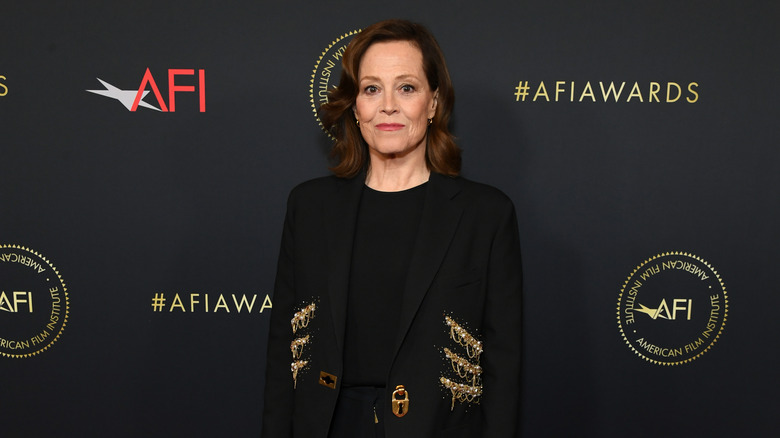 Jon Kopaloff/Getty Images
Sigourney Weaver recently appeared on "The Late Late Show with James Corden," where the talk show host brought up the "Working Girl" reboot and asked the actress where she thinks her character would be today. Weaver had a hilarious response, saying, "Well, I think it's great. I think [Gomez] is going to do a phenomenal job, and I actually was asked where my character, Katherine Parker, would be today. I said I thought she would be in cryptocurrency, which I don't understand at all. And her company would be called 'B****coin.'"
The "Late Late Show" audience met Weaver's response with thunderous applause and laughter, including her fellow guest Bryan Cranston giving her a tremendous slow clap. She also offered the idea of "B****coin" up to anyone who wants to take it, although everyone on the show agreed that it was too late to capitalize on the great name.
When news of the "Working Girl" movie broke last year, The Hollywood Reporter asked Weaver for her thoughts on the reboot. "Go for it. I think it's a great instinct to want to do that again," she told the outlet. She continued, saying the original story is "eternal" and could be adapted to fit any time period. However, a modernized version would definitely see Katherine Parker treating her assistant way worse than she did in the '80s.