Deadpool Puts Pink Suit On The Line For Cancer Fundraising Contest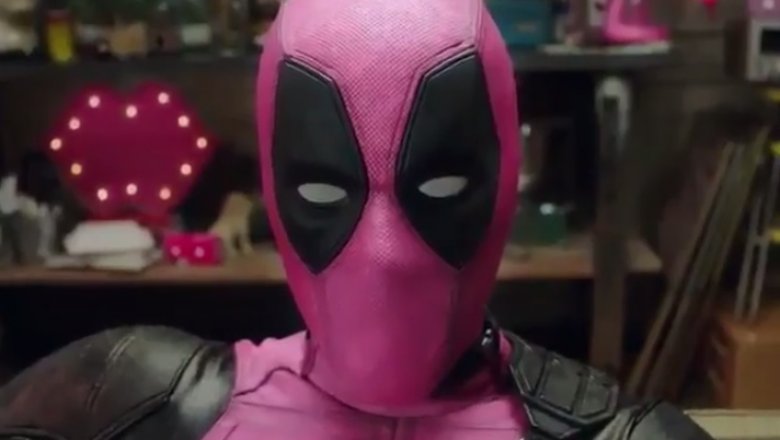 Fox
Deadpool is back to fight cancer, his most formidable foe — and he's asking for your help.
Ryan Reynolds shared a video promoting a contest in support of LetsFCancer, aka F*** Cancer, the charitable nonprofit with the name not fit for print. 
The video features the unkillable cancer survivor Deadpool in a pink version of his full-body suit, offering the clothes off his back in a contest hosted by Omaze. Check out the pitch video down below.
Suit for sale. Worn once. Made lovingly with over 10,000 individually selected pink gummi bears. https://t.co/CXZLqRsyu9 pic.twitter.com/ZbdtIERPmQ

— Ryan Reynolds (@VancityReynolds) April 4, 2018
The contest, in which entrant earn chances to win a sweet pile of "movie marketing memorabilia" through monetary donations, will run through May 21. 
Entrants to the contest will get chances to receive autographed copies of the original Deadpool movie, autographed posters, an outgoing voicemail message from Deadpool himself, and the grandest unicorn of all — a custom-made pink Deadpool suit that may or may not contain the musky sweat and skin particles of one Ryan Reynolds, People's Sexiest Man Alive 2010.
As the Omaze website puts it, "this suit isn't just like any movie prop... it's pink", so drop everything, withdraw your savings from the bank, and go do your best to f*** cancer. A one-of-a-kind Halloween costume is on the line, here, and it'd be a lot better to see it in your hands than with some other rube.
This contest doesn't mark the first time the Deadpool movies have looped one of the world's most vicious diseases into its marketing. During the full-court press ad campaign for the first movie in 2016, the irreverent superhero franchise had Reynolds suit up for a testicular cancer PSA, released under the name "Gentlemen, Touch Yourself Tonight".
Look, there's nothing funny about cancer, but there's plenty that's funny about this. So whip out your wallet, extend your middle fingers in the general direction of cancer, and buy yourself the chance to become the second-coolest person on the planet who owns an official Deadpool movie suit.
Deadpool 2 is set to be out in theaters on May 18. Check out the extremely good trailer for the movie, and have a look at the leaked test footage for the Deadpool TV series that could have been right here.