Why Jason Beghe Was Never The Same After Chicago PD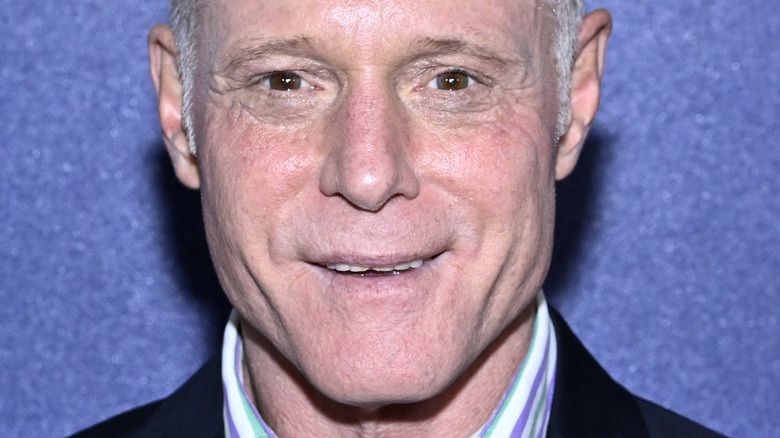 Roy Rochlin/Getty Images
The One Chicago universe on NBC remains a fan-favorite group of shows. The franchise, which includes "Chicago Fire" and "Chicago Med," also features "Chicago P.D.," which focuses on the day-to-day lives of a group of police officers in the 21st District in Chicago.
One of the key characters of "Chicago P.D." is Sergeant Hank Voight. Played by Jason Beghe, As the sergeant of the precinct's Intelligence Unit, Voight has been part of the show for the entirety of its 10 seasons, surviving despite allegations of being a dirty cop, and butting heads with Matthew Casey (Jesse Spencer) from "Chicago Fire." His son Justin (Josh Segarra) was also a part of the show until the character died from injuries sustained from an assault, leading Voight to track down and kill his son's murderer.
In a recent interview, Beghe spoke about how playing Voight for the duration of "Chicago P.D." had affected how he saw police officers.
Beghe's work gave him a more well-rounded view of cops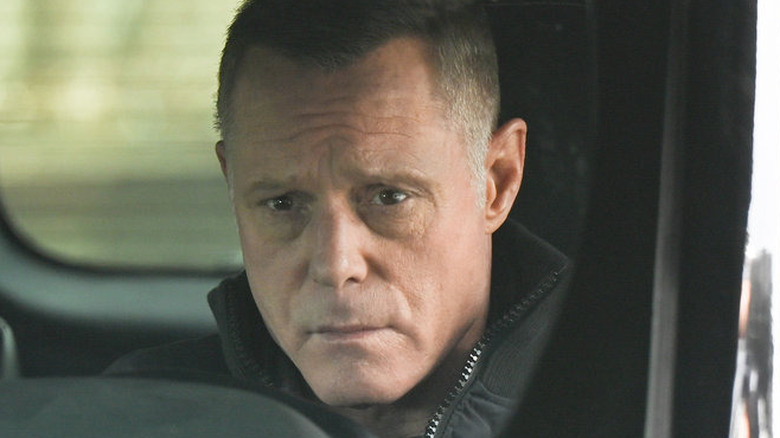 Lori Allen/NBC
In an interview with the Post-Gazette, Jason Beghe spoke about how working on "Chicago P.D." had changed his perception of police officers. Beghe noted that he never thought of police officers as being more than their job, but his work on the show had changed that, making him aware of the inner lives and fully rounded individuals they were, and that their profession was just one part of them. He added that he now sees cops as fully rounded individuals, rather than simply just cops, and it was due to his work on the show that his thinking had shifted in this manner.
"Honestly, after all this time, it becomes like a close personal relationship," Beghe continued, in reference to his Hank Voight character. "And like any good close relationship, I'm sure we learn from and influence each other." The actor joked that some of Voight's more violent tendencies had transferred over to him, saying that his personal body count had risen since he took on the role, and he reacted more violently to cashier mistakes. But then he added that Voight has taught him a few things and influenced him in a few ways, as he was sure he had to Voight as well.
Beghe considers Voight more of a person than a character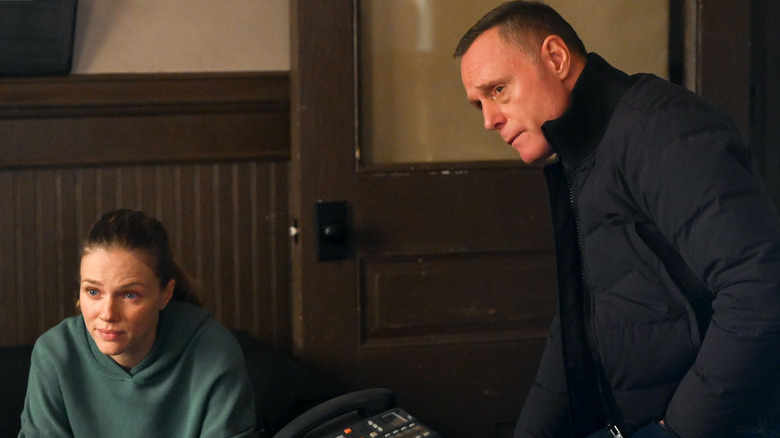 Lori Allen/NBC
In an interview with The Wrap, Jason Beghe expanded on the relationship he has with Hank Voight. Beghe said that he thinks of Voight not as a character he plays, but as a person he has in his life. Once again, he added that he has a close relationship with his on-screen persona. He clarified that the two are bound together and that every season begins with Beghe asking the question of whether he should influence Voight, or if he should let Voight influence him.
Beghe added that, while he doesn't bring his work home with him, Voight is always in the back of his mind. He noted that Voight's moods and emotions don't affect his own, but he's always conscious of Voight, even when he's not on the show.
"It's kind of like a quarter in my pocket that I'm always feeling from time to time during the day," Beghe said, concluding by noting that Voight is a part of him even when the show isn't shooting. "He's an interesting part of my life."