Chicago PD Fans Are Loving The Spotlight On Kevin In Season 10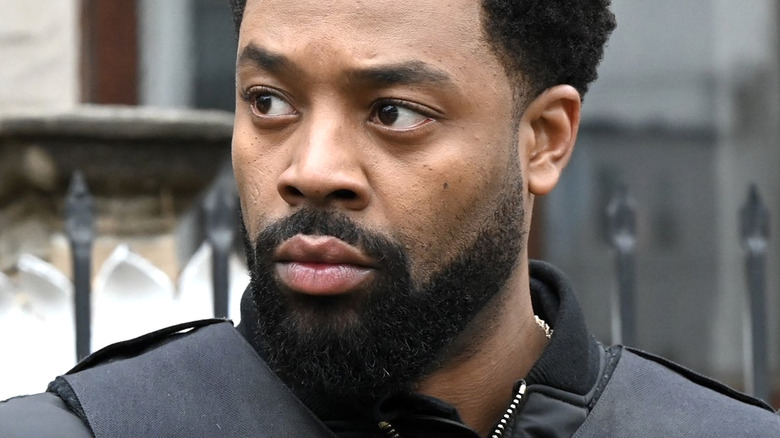 Lori Allen/NBC
If there's one thing the "One Chicago" franchise has never been in short supply of, it's memorable characters. That's true despite the fact that all of NBC's "One Chicago" shows have had to say goodbye to more than their fair share of actors over the years. Indeed, across its 10 seasons to date, even "Chicago P.D." has seen plenty of beloved characters come and go, including Sophia Bush's Erin Lindsay and Jon Seda's Antonio Dawson.
Fortunately, while these departures have all been difficult to accept in their own ways, they've also given "Chicago P.D." the chance to introduce and focus more on other members of its ever-evolving ensemble. With that in mind, it looks like fans of the NBC series have been particularly happy to see Officer Kevin Atwater (LaRoyce Hawkins) get the chance to repeatedly take center stage throughout "Chicago P.D." Season 10. 
It's not hard to see why, either. "Chicago P.D." Season 10 has, after all, already delivered a handful of memorable Kevin-centric episodes, including one tense installment that saw the character come dangerously close to losing his job. The most recent episode of "Chicago P.D.," however, explores Kevin more deeply than almost any previous installment of the series to date.
Chicago PD fans are calling LaRoyce Hawkins one of the show's best actors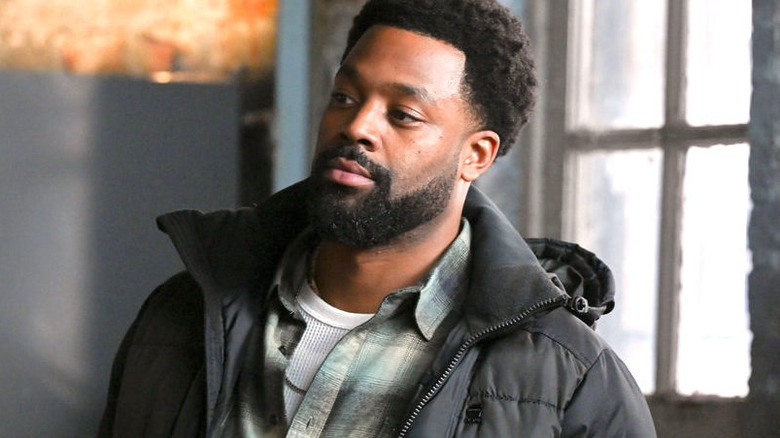 Lori Allen/NBC
Episode 11 of "Chicago P.D." Season 10 focuses heavily on LaRoyce Hawkins' Kevin. The episode, titled "Long Lost," sees the longtime "Chicago P.D." character unexpectedly come face-to-face with his estranged father, Lew (Erik LaRay Harvey), for the first time in years. Kevin and Lew's reunion opens the door for "Long Lost" to address and explore the former's complicated past, including the circumstances that led to his estrangement from his father.
Ultimately, the episode's closing moments not only give Kevin some of the closure he's long deserved, but they also give LaRoyce Hawkins the chance to really showcase his range on-screen. It doesn't look like the episode's emotional weight has been lost on "Chicago P.D." viewers, either. As a matter of fact, many longtime fans of the series have taken to social media to share their reactions to the episode and, in specific, Hawkins' performance in it.
Following the episode's premiere, @bleuangel88, for instance, tweeted, "LaRoyce Hawkins slays every single time. One of the best on the network, hands down." Elsewhere, on Reddit, u/pikachu-atlanta shared their similar thoughts about "Long Lost," writing, "[I] loved this Kevin-centric episode," while @alwaysforLH28 tweeted, "Will there ever be an episode [about] Kevin that I don't end with tears?? @LaRoyceHawkins's performance really destroys me." Meanwhile, on Twitter, @thingthatworks shared a clip from "Long Lost" and proclaimed that "Kevin Atwater deserves the world."
Based on these reactions, it seems safe to say that "Chicago P.D." could probably stand to produce even more Kevin-centric episodes than it already does. At least, it certainly doesn't seem like the show's fans would be disappointed to see that happen.