Murr Steals An Unreasonable Amount Of Prop Gum From The Set Of Impractical Jokers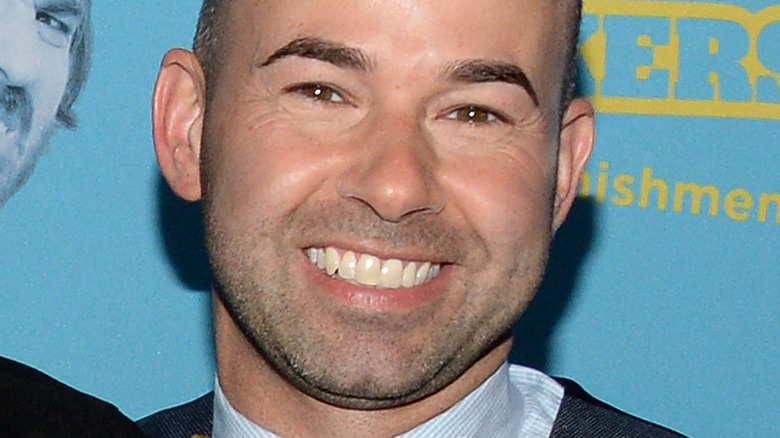 Slaven Vlasic/Getty Images
When watching "Impractical Jokers," it would be easy to assume the titular Jokers would be hamming it up for the camera. However, if you've ever watched any behind-the-scenes footage of the friends, it's clear that's simply their personalities. These are guys who aren't afraid to make fools of themselves because, at the end of the day, they know they have one another's backs. 
They may not go around making everyday people uncomfortable by applying lotion to them without their consent in their free time, but they know how to keep things lively. That's evident from an "Impractical Jokers" video where Brian "Q" Quinn tries to answer fan questions. But before he can get to any of that, he has to deal with commotion coming from outside the room. There's an incredibly funny moment where James "Murr" Murray trips, and in the process, Q finds that Murr has stolen quite a bit of gum from their offices.
Murr must really like gum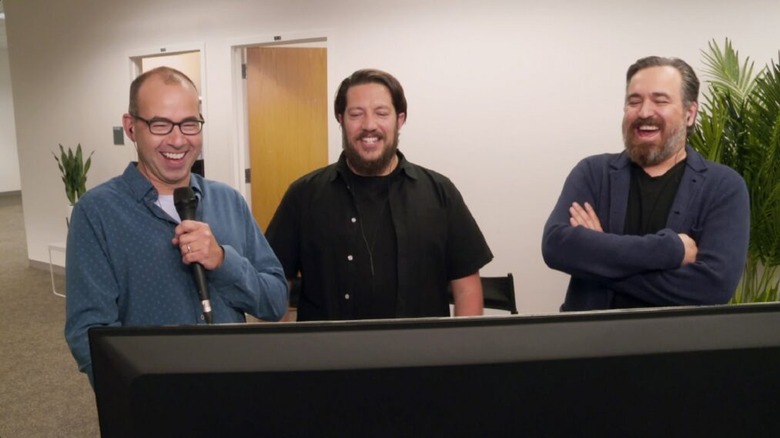 truTV
After mooning the camera, Murr trips over something and falls, much to Q's delight. But apparently, when Murr fell, a bunch of gum fell with him, and Q interrogates Murr as to why he needs so much. Murr's only response is, "I see Big League Chew, I take it." Q clearly doesn't have time for the shenanigans because he has questions to answer, but more chaos ensues when someone else tries to get into the room he's filming in. 
Of course, gum is nothing new to the "Impractical Jokers" crew, so it makes sense they'd have some handy around the office. During one such challenge, Q's task was to go out in public to talk with a stranger. During the conversation, Q continues putting pieces of bubblegum in his mouth until a singularity of ridiculousness is reached, and he can't talk any longer. 
Fortunately, Murr still gets to indulge in his love of gum for the challenge. A piece of gum falls on the ground, and before Murr can ask how much they'll give him for eating it, Sal Vulcano puts it in his mouth for him. No doubt the Big League Chew Murr stole from the office was much more pleasant to indulge in.