Yellowstone's Kai Caster Truly Enjoys Being Part Of The Western Series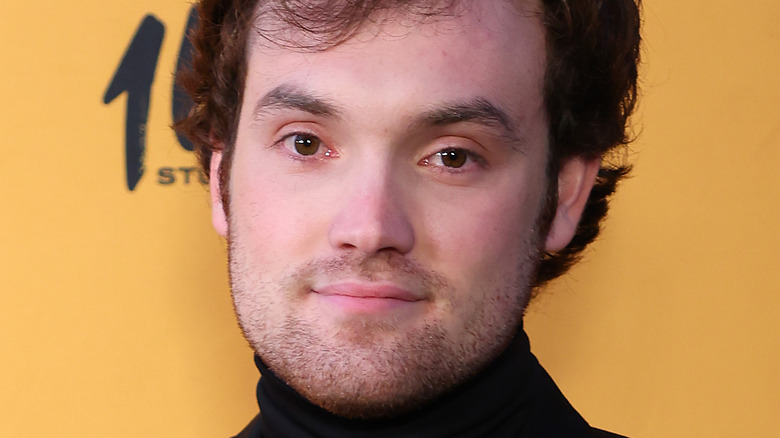 Richard Rodriguez/Getty Images
For years, many people said the Western was dead. Despite it having a heyday in the 1940s and 1950s, it quickly died out to the point where Western movies and shows are few and far between. However, Taylor Sheridan seems dead-set on reviving the genre by himself if he has to, and he's certainly made his mark with the Paramount Network series "Yellowstone."
The show has exploded into a bonafide franchise, with multiple spinoffs to its name, including "1883" and "1923." All these shows put together have assembled some of the most talented actors working today. Just a few of the names you'll find throughout these shows include Kevin Costner, Harrison Ford, and Helen Mirren. 
There's also plenty of up-and-coming talent affiliated with the franchise, too, including Kai Caster. He's appeared on a few episodes of "Yellowstone" as Rowdy, and although Caster had credits prior to joining "Yellowstone," Rowdy is easily one of his most complex characters to date. But his star seems set to rise as part of one of the most popular series currently on the air. And he's immensely thankful for the opportunity to be part of such a prolific cast.
Kai Caster doesn't take Yellowstone for granted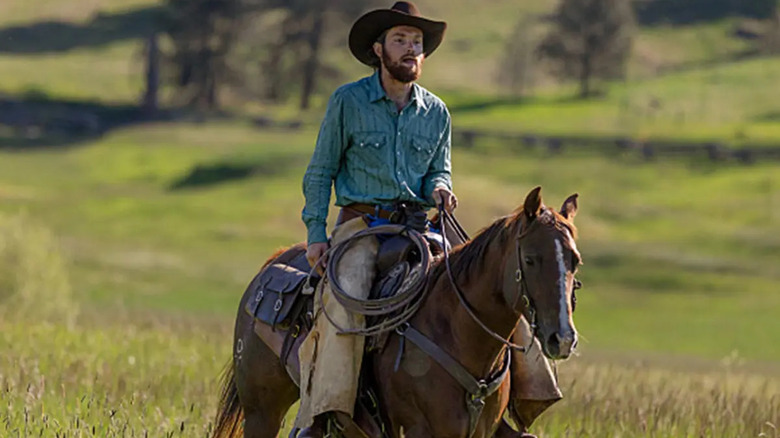 Paramount Network
Kai Caster had one of the meatiest roles going into the latest season of "Yellowstone." He appears in flashback sequences as Rowdy, the old mentor to Rip Wheeler (Cole Hauser), who enforced the rules on behalf of John Dutton (Kevin Costner). Of course, as anyone who's kept up with "Yellowstone" Season 5 so far can attest, Rowdy's relationship with Rip took a dark turn.
But Caster is thankful for the chance to flex his acting muscles and work with the one and only Taylor Sheridan. In an interview with Popternative, Caster spoke about how much he's loved his chance on the show, stating, "First off, it's a blessing. I mean, I think it's a fun world to jump into, especially being someone that's really not been part of that world much of their life and kind of just was thrown into it." He went on to discuss how part of the joy of working on "Yellowstone" is to work on something so unique than everything else out there. 
Something else that Caster enjoyed about the Western is the kindness of his fellow cast members. "They're really welcoming; they really showed me the ropes at cowboy camp and made me feel comfortable," he explained. Hopefully, more opportunities for Caster come up now that he's shown what he's capable of on "Yellowstone."