Carole Cook, Actor Who Appeared In Sixteen Candles And Grey's Anatomy, Dies At 98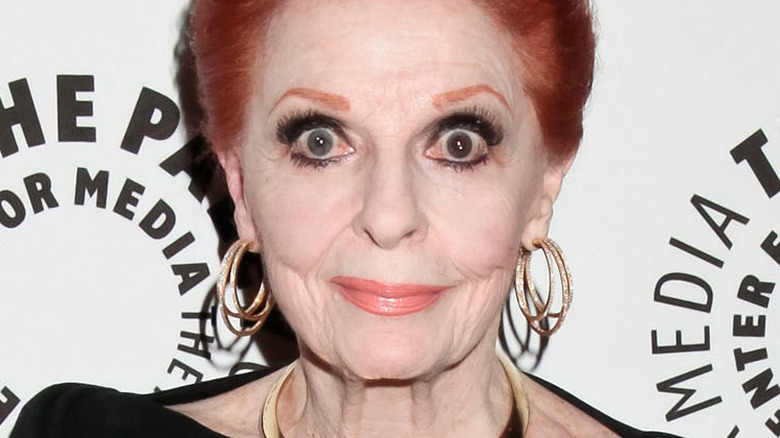 Tibrina Hobson/Getty Images
On January 11, 2023, tenured actress Carole Cook died at the age of 98, only a few days away from her 99th birthday. The tragic news was revealed by Cook's husband, actor Tom Troupe, who also shared that the cause of her death was heart failure and that she was at her home in Beverly Hills, California when she passed (via The Hollywood Reporter). Whether on stage, at the movies, or on television, Cook constantly turned in entertaining performances that will endure in popular culture for decades to come — much like the projects she featured in throughout her lengthy career.
Cook's time in the entertainment spotlight dates back to 1959, when her friend, frequent collaborator, and professional mentor, the late Lucille Ball, brought her on for an episode of "Westinghouse Desilu Playhouse." In the decades that followed, her stock in Hollywood would continue to rise with her appearances on "The Lucy Show," "Here's Lucy," and "Maude," propelling her to the big screen. Among her most well-known cinematic credits include "The Incredible Mr. Limpet," "Sixteen Candles," and "Home on the Range," among a host of other titles going back to the early '60s.
Carole Cook more than earned her place in Hollywood history with memorable roles and high-profile credits galore. In honor of the late actress, let's take a look back at some of the highlights of her life and career.  
Cook was more than an entertainer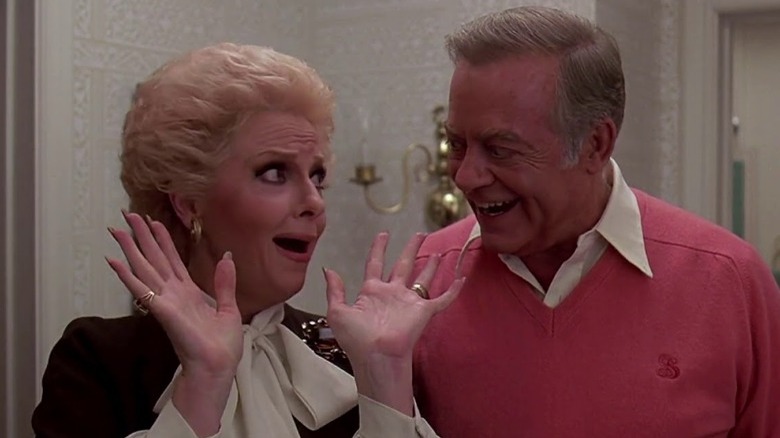 Universal Pictures
Carole Cook — formerly named Mildred Frances Cook — was born on January 14, 1924, in Abilene, Texas. While she didn't immediately skyrocket to the top of the Hollywood scene, her association with Lucille Ball certainly opened doors for her in the 1960s. As noted previously, she featured on some of Ball's television shows, which afforded her opportunities elsewhere on screens big and small. Cook continued to act in front of cameras until 2018 when she completed her filmography with three episodes of "Break a Hip" as Pearl Goodfish and the movie "Still Waiting in the Wings" as Erika Ericson that same year (via IMDb).
Away from film and TV, Cook worked her acting muscles on stage from the 1950s to the mid-2000s. She appeared in such beloved productions as "Hello, Dolly!" and "Steel Magnolias" throughout her time in the spotlight, concluding her stage run in 2006 with "70, Girls 70." All the while, Cook used her influence to become an activist, specifically during the AIDS epidemic back in the 1980s. As she explained in an interview with Queer Voices, she worked very hard to raise awareness and funds for those in need, even back when AIDS was a taboo subject to discuss. She saw firsthand what it could do to people, so she wanted to prevent as much suffering as she could.
While Carole Cook's performances will never be forgotten, it's just as important to remember the things she did away from the cameras as well. She used her platform to help out those in dire need of a helping hand and encouraged others to do the same. She will be sorely missed.