Shocking No One, Abbott Elementary Gets A Season 3 Order From ABC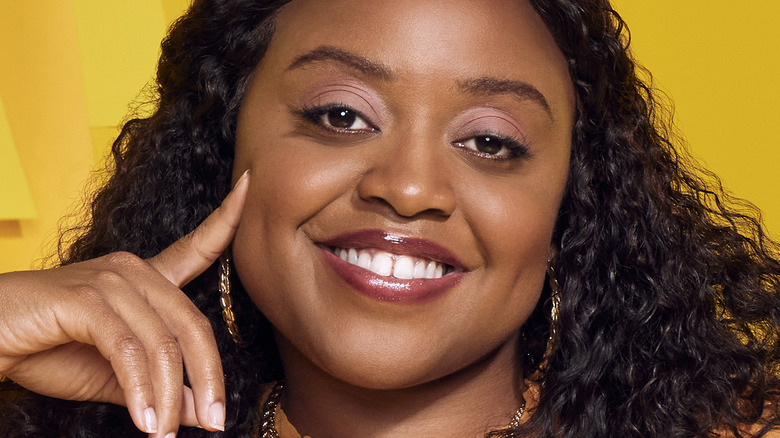 ABC/Matt Sayles
At this point, it's no secret that "Abbott Elementary" is the hottest new sitcom on television. Born from the mind of creator Quinta Brunson (who also serves as an executive producer and writer for the show, and stars as series lead Janine Teagues), the series focuses on an eccentric group of teachers working at the eponymous Abbott Elementary — a predominantly Black school based in Philadelphia, Pennsylvania.
The series' success was almost instantaneous, as the premiere episode of "Abbott Elementary" achieved a 300% increase in viewership in the 35 days that followed its debut, which was the largest percentage growth for a new series that ABC had ever seen (via TVInsider). Season 1 even earned an astounding seven nominations at the 2022 Emmy awards, winning three, and it seems like the 2nd season of "Abbott Elementary" is on the very same track after picking up three more awards at the 2023 Golden Globes (via Variety). Indeed, it would appear that the show's immense success is really only just getting started — especially now that the series has been renewed for a 3rd season by ABC.
The success of Abbott Elementary continues to grow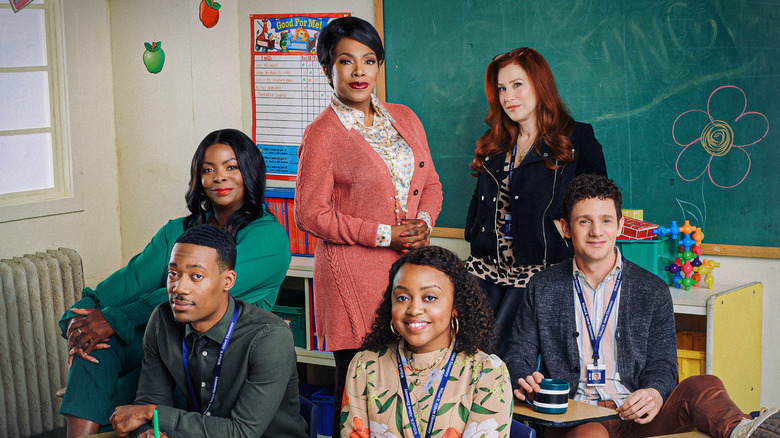 ABC/Matt Sayles
Following a big night for "Abbott Elementary" at the 2023 Golden Globes (where it won three awards including best comedy series), ABC has ordered a 3rd season of the show — to the surprise of absolutely nobody. A statement from Warner Bros. Television Group CEO Channing Dungey said as much, addressing the ludicrous amount of praise and accolades that the series has earned in such a short time.
"This renewal is a richly deserved feather in the cap of Quinta Brunson, [executive producers] Justin Halpern, Patrick Schumacker, and Randall Einhorn, as well as the rest of the cast and crew of 'Abbott Elementary,'" said Dungey in a statement reported by The Hollywood Reporter. "'Abbott Elementary' is the gift that keeps on giving, and I look forward to many more magnificent episodes of this brilliant, authentic, and just plain funny series." Dungey also congratulated the team behind "Abbott Elementary" on their three Golden Globe victories as well as their two Screen Actors Guild Award nominations.
This extremely early renewal is ABC's first series pickup for the 2023-2024 season. The quick promise of a Season 3 makes it clear that "Abbott Elementary" has become one of the network's most important shows, and we can expect plenty more hilarious moments from this lovable group of teachers in the future.