Can You Watch HBO Max's The Last Of Us Without Playing The Game?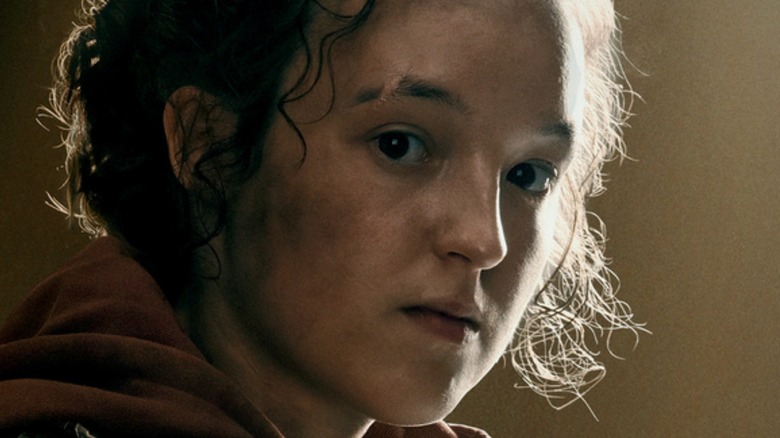 Courtesy of HBO
HBO's big-budget adaptation of "The Last of Us" already has fans declaring it one of the most anticipated TV shows of 2023. The original video game amassed an enormous following because of creator Neil Druckmann's unique and harrowing storyline, and it's finally getting a proper screen adaptation.
HBO's award-winning legacy encompasses previous successful adaptations like "Big Little Lies" and the juggernaut genre series "Game of Thrones," which in some ways paved the way for "The Last of Us." The series even features "GoT" alumni Pedro Pascal and Bella Ramsey in the leading roles of the fearsome but lovable Joel and the rebellious youngster Ellie. These two navigate the treacherous and dangerous world of "The Last of Us" together, where a fungal infection has transformed most people into flesh-eating monsters.
Following the collapse of society, a glimmer of hope emerges in the form of Ellie's apparent immunity. Joel must protect and guide her across the country to rebel forces working on a cure. This gripping narrative closely follows the original video game, leaving one big question hanging: Will you be left behind if you haven't played "The Last of Us" before you watch the show?
Playing first may be more rewarding, but it's not necessary
Ahead of its premiere, "The Last of Us" has received rave reviews, but there's still been speculation as to whether those who haven't played the games will get lost in the story. Will they be as engaged as devoted fans of the source material? Fortunately, the consensus seems to be that the series can be thoroughly enjoyable for both parties.
The Washington Post confidently states that you can go into "The Last of Us" blind and still have a fantastic time, though players of the games will be able to pick up on some clever easter eggs and shot-for-shot callbacks. Inverse supports this and adds that since "The Last of Us" begins with a prologue, viewers will have ample time to get acclimated to the deadly new world.
Fortunately, it sounds like the game's dedication to cinematic storytelling easily translates to an enthralling television series. Like "A Song of Ice and Fire" readers did for "Game of Thrones," players of "The Last of Us" may foresee some big events in the series. However, as "House of the Dragon" has demonstrated, HBO is still more than capable of subverting expectations.