The Alleged Way Survivor Toyed With Your Emotions To Become A TV Juggernaut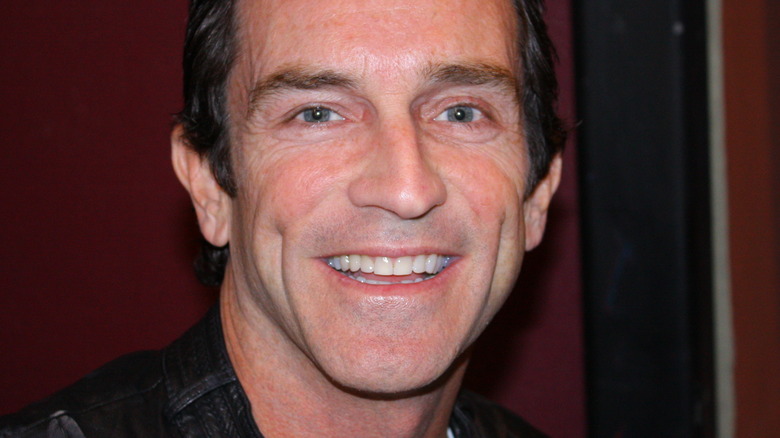 RoidRanger/Shutterstock
When "Survivor" made its debut on CBS, fans were immediately hooked. As the CBS competition show, fully titled "Survivor: Borneo," played out during the summer of 2000, fans were introduced to 16 contestants broken into two tribes, Pagong and Tagi. There was a large age gap, averaging more than 35 years, between the contestants. At opposite ends of the scale, Kelly Wiglesworth was just 22 when she competed against a 72-year-old former Navy SEAL named Rudy Boesch.
After 39 days of outwitting, outplaying, and outlasting most of her competitors, Wiglesworth landed as runner-up on the first season of "Survivor." A stunning 51.7 viewers watched as Wiglesworth outlasted Boesch in a four-hour endurance challenge, which put her up against eventual winner Richard Hatch for the final jury vote for the coveted $1 million prize. Years later, Wiglesworth said what everyone was thinking. She told Entertainment Weekly that her biggest regret in the entire game was "Not giving the win to Rudy."
Boesch passed away at age 91 in 2019 from Alzheimer's disease, but he remains one of the most memorable contestants on the long-running reality competition –- and he may even be one of the reasons the show is still on the air 43 seasons later.
Some people think Survivor: Borneo was rigged to keep Rudy Boesch in the competition longer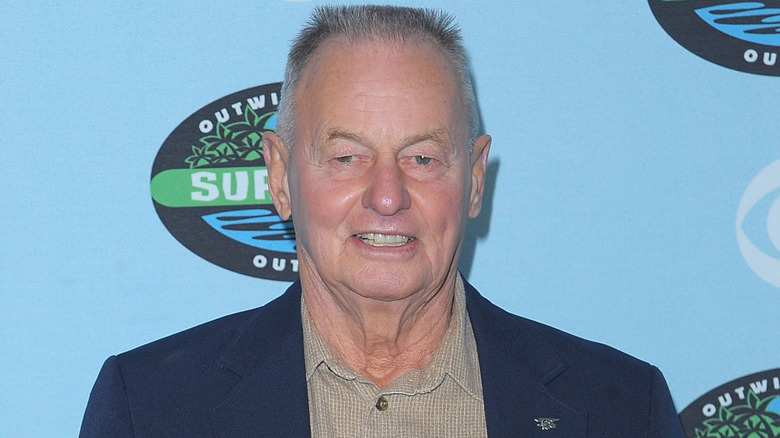 Jason Merritt/Getty Images
In many ways, it's hard to believe that Rudy Boesch lasted so long on "Survivor." But up against contestants as much as 50 years his junior, the military veteran charmed fans with his old-school values and blunt talk. Fans adore his blossoming — and unlikely — friendship with Richard Hatch, and they honored his 45 years of military service.
More than two decades later, commenters on a Reddit thread looked back at the original season, with the original poster calling Boesch "the absolute biggest legend to ever grace the show of survivor." "Rudy is an iconic survivor and well loved," wrote u/BusyLife02 in agreement. In a 2019 obituary posted by CBS, Boesch was described as a fan favorite, while host Jeff Probst took to Twitter to call Boesch "one of the most iconic and adored players of all time."
But did producers share in that adoration? According to ABC News in 2001, "Survivor" contestant Stacey Stillman sued CBS and executive producer Mark Burnett, accusing him of rigging the show to favor Boesch. Stillman, an attorney who was voted out early in the game, alleged that Burnett convinced contestants Dirk Been and Sean Kenniff to vote against her instead of Boesch to keep the curmudgeonly military veteran on the show longer –- and to attract an older demographic. Kenniff denied that his vote was manipulated by "Survivor" producers, the outlet reported. Stillman's lawsuit was ultimately settled out of court, per Entertainment Weekly, so fans will never know if Boesch truly survived the show's first season –- or not.