How Some Bold Moves Helped NCIS's Brian Dietzen Make Jimmy Palmer A Full-Time Role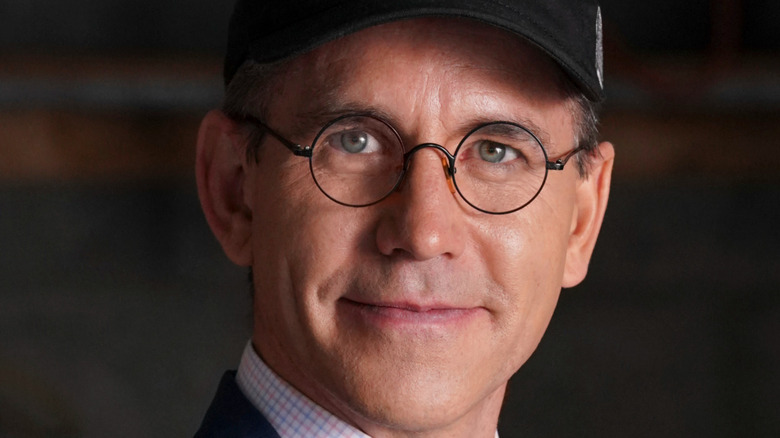 Michael Yarish/CBS
With multiple decades on TV, the procedural crime drama "NCIS" has witnessed its share of the cast come and go from the hit series. And during the 19th Season, actor Mark Harmon proved that not even he was invincible from the series' revolving door as he finally made his onscreen exit. The number of the original cast from the show's first season is currently thin. But among the select few still around is actor Brian Dietzen, who plays Medical Examiner Assistant Jimmy Palmer.
For much of Season 1, fans were used to seeing Gerald Jackson (Pancho Demmings) as the resident medical assistant. But everything started to change following the episode "Bête Noire" when Gerald was shot by Ari Haswari (Rudolf Martin), who some fans feel is the worst villain on "NCIS." While Gerald was away on the mend, Jimmy made his first appearance in the series in the Season 1 Episode, "Split Decision," as a temporary aide to the team. However, Jimmy kept making appearances until he eventually became a series regular. What exactly helped the character become a full-time role? According to Dietzen, he has his bold moves during an audition to thank.
Dietzen's role was initially only for a just one-day gig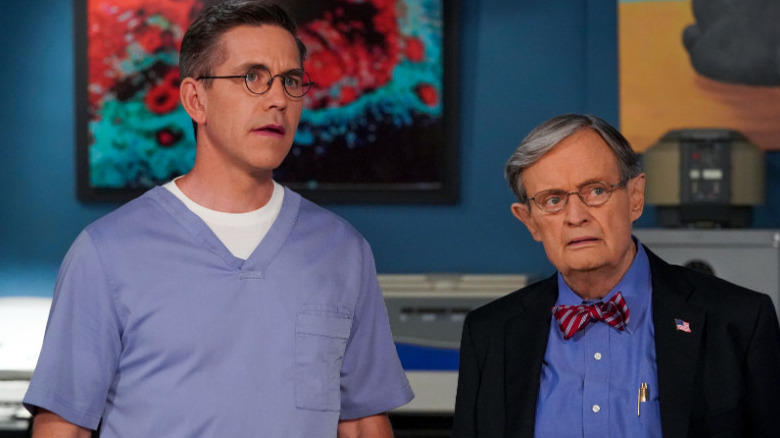 Michael Yarish/CBS
While playing it safe for job interviews and auditions might be expected, sometimes being daring is the way to go. For instance, in the case of Brian Dietzen, making bold moves can unexpectedly turn a brief gig into a full-time career. As Dietzen revealed in a 2014 interview with Paul Semel, the actor decided to take some chances upon learning that his audition for "NCIS" was only for a one-day role. "...But what's funny is that because it was just a one-day job, I decided to make some really bold choices when I auditioned," Dietzen said in the interview. "And they liked it so much that it turned into a ten-year job."
Dietzen never details what some of those bold choices entailed, but whatever gamble he took for the audition, it worked. Dietzen's evolution from guest star to series regular became gradual after his debut in Season 1. Fans soon couldn't get enough of the working relationship between Dr. Donald "Ducky" Mallard (David McCallum) and Jimmy Palmer. Per NCIS Fandom, by 2012, the actor finally appeared in the opening credits for "NCIS," firmly cementing his place as a show mainstay. 
Further, in his interview with Semel, if the audition had initially been for a starring role on "NCIS," Dietzen would have done things differently and probably lost out as a result. "... Had it been for a starring role, I would've had to test for the network, and if I had done that, I probably would've made different choices," he told Semel. "And I probably wouldn't have gotten the job."
Dietzen has now evolved to writing for NCIS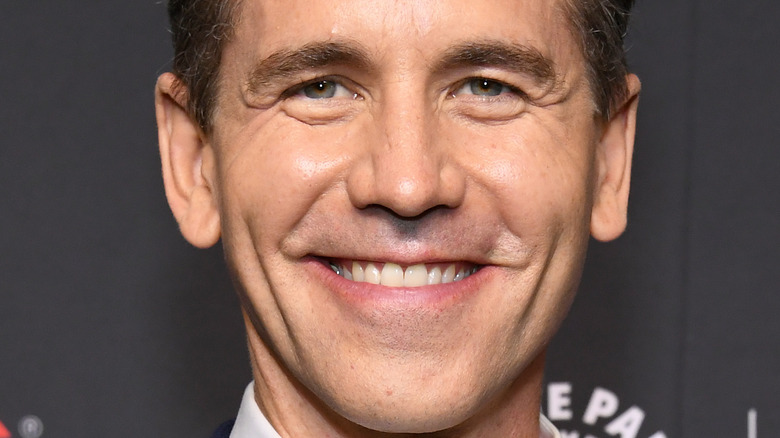 Jon Kopaloff/Getty Images
Thanks to his tenure on "NCIS," Brian Dietzen's character, Jimmy Palmer, has had ample opportunities to evolve before fans' eyes. With so many characters that have come and gone on the series, including former NCIS head Leroy Jethro Gibbs, Palmer has been forced to step up as a more well-rounded team member. There are layers now compared to him simply nervously reacting to Gibbs' angry stare in the earlier seasons. And just like his character, Dietzen got to add another layer of his skills for "NCIS." The actor co-wrote an episode of the series for Season 19.
In the episode "The Helpers," which Dietzen co-wrote, his character Jimmy and Kasie Hines (Diona Reasonover) are exposed to a deadly biotoxin. Dietzen got the motivation to pursue writing an episode after suffering a stroke. After recovering from the life-altering health scare, the actor explored what he truly wanted to do, which included writing for a show he's spent years acting. 
For Dietzen, having his co-stars read words he'd written was quite the surreal experience. "This is something different because I have never had my co-stars — I never had Wilmer Valderrama or Sean Murray say the words that I wrote before," Dietzen said to Entertainment Tonight. "So I am sitting there going, 'This is a different kind of pressure. I hope he likes this.'" There's no official word yet if Dietzen will continue to write future episodes of "NCIS." But if "The Helpers" is his only chance, he can still boast both acting and writing credits for such a famous television series.