RRR Actor NTR Jr. Is Waiting For A Phone Call From Marvel Studios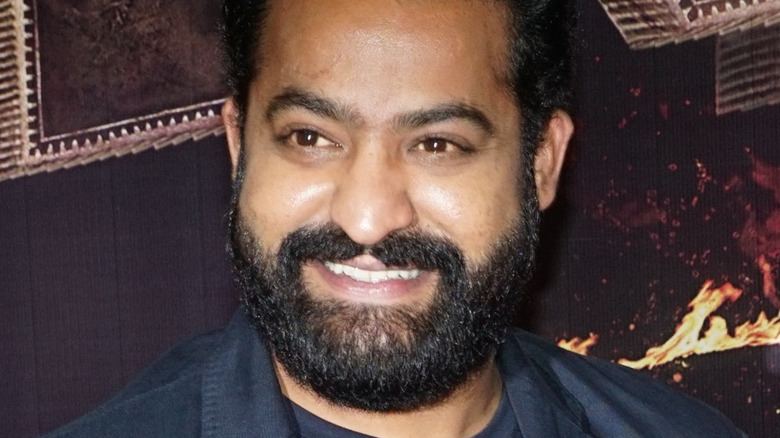 Prodip Guha/Getty Images
2022 was a banner year for movies. From small indie darlings that broke through the noise like "Everything Everywhere All at Once" to major blockbusters earning widespread critical acclaim like "Top Gun: Maverick," it was a great year for moviegoers no matter what type of film you enjoy most. There were plenty of surprise hits from overseas, as well, and one of the best movies to come out of 2022 that landed on many people's end-of-year lists was India's "RRR."
The three-hour action epic was a breath of fresh air in an industry where many action films have grown predictable. The stunts are incredible, and the soundtrack went perfectly with the story, with the movie already earning a Golden Globe nomination for best original song. It pretty much has anything you want out of pure escapism, and hopefully, it opens the doors for other Indian films to find similar success in the United States. And going beyond that, one can imagine it will encourage more mainstream productions to consider casting the talented cast members. N. T. Rama Rao Jr., who played Komaram Bheem in "RRR," already knows which franchise he'd love to join.
NTR Jr. is a big fan of superheroes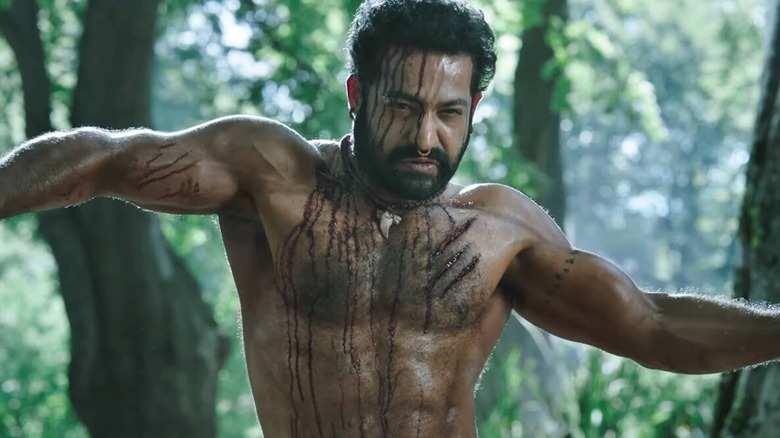 DVV Entertainment
NTR Jr. has already proven he has what it takes to be a bonafide action star, so it only makes sense he would want to be part of the biggest franchise in the world right now. Variety caught up with the actor for a screening of "RRR" at the DGA in West Hollywood, and when asked if he would want to join the Marvel Cinematic Universe, he said, "I'm waiting for it to happen." NTR Jr. then proved his comic book prowess by talking about his favorite superhero — Iron Man. He went on, "He is someone like us. He does not have superpowers. He doesn't come from a different planet. He's not someone who has been put through a science experiment and become the Hulk."
All Marvel executives would have to do is watch "RRR" to see what NTR Jr. is capable of, but Variety continues to point out the rigorous training he went through in order to play the part. Training for "RRR" lasted 18 months, and he packed on 15 pounds of muscle. For an actor playing a Marvel superhero, that's what's known as a Tuesday. 
NTR Jr. has already earned some attention from some of the Marvel brass. C. Robert Cargill, who was one of the writers for 2016's "Doctor Strange," tweeted, "Friends came over last night to initiate me into the cult of RRR (RISE ROAR REVOLT) and I'm here to report I am now fully, truly, deeply a member. This is the craziest, most sincere, weirdest blockbuster I've ever seen."