Who Played Detective Kate Lansing On Blue Bloods?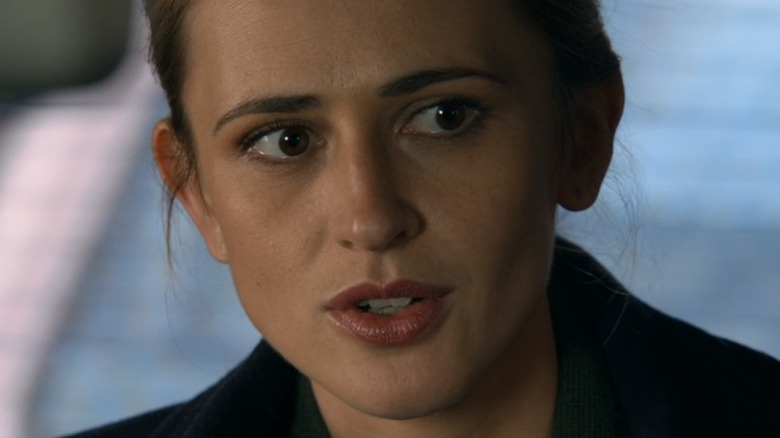 CBS
Detective Kate Lansing had a short but very significant run on "Blue Bloods," appearing in just five episodes in Season 3 as a replacement for Detective Jackie Curatola (Jennifer Esposito). Lansing takes over for Curatola as the partner of NYPD Detective Danny Reagan (Donnie Wahlberg) before moving over to the Internal Affairs department. She makes her first appearance in Season 3, Episode 7, "Nightmares," when Curatola takes a leave of absence. Lansing is instrumental in helping Danny learn that it's Captain Derek Elwood (Nestor Serrano) who is framing him in an attempt to get him removed from the force.
Danny actually suspects Lansing of helping Elwood at one stage, but in Season 3, Episode 12, "Framed," she is cleared of any wrongdoing and returns to Internal Affairs. Later in the episode, it's revealed that she had some help clearing Danny's name from Reagan family members Frank (Tom Selleck), Jamie (Will Estes), and Henry (Len Cariou). Detective Lansing's role on the show was short-lived but critical, but just who is the actor who was charged with taking on this important part?
Megan Ketch has an extensive TV resume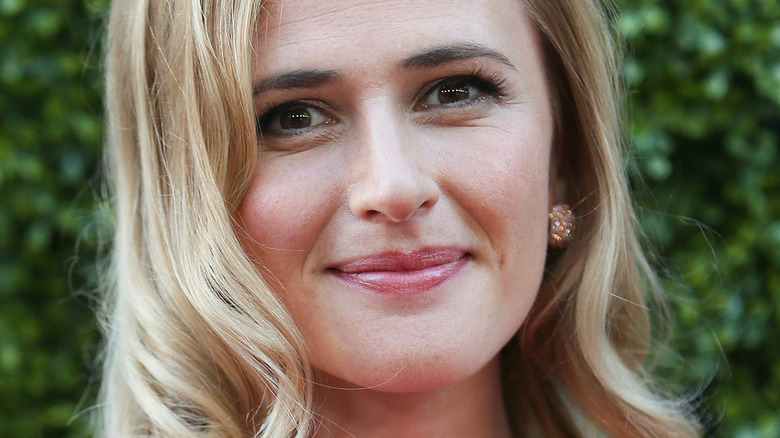 David Livingston/Getty Images
Detective Kate Lansing was played by Megan Ketch, who is probably best known for her role as Tessa Ross on another CBS crime drama, "American Gothic." Ketch made her small-screen debut in 2011 in an episode of the Patrick Wilson-led fantasy drama "A Gifted Man." She went on to appear in "The Good Wife" as Deena Lampard, and "Under the Dome" as Harriet Arnold. She also played Susanna Barnett in 12 episodes of the hit CW comedy "Jane The Virgin" between 2015 and 2016. Ketch most recently starred in the 2022 TV movie "Gotham" alongside Barry Sloane.
Most of Ketch's work has been on the small screen, with just a few feature-length theatrical films on her resume. The most notable is the 2013 comedy "The Big Wedding," which — despite the presence of Hollywood A-listers Robert DeNiro, Diane Keaton, Robin Williams, and Susan Sarandon — earned a measly 7% critical score on Rotten Tomatoes. She plays Jane, the grown-up daughter of Katherine Heigl's character. The film was described as "pure claw-your-eyes-out cinema" by Little White Lies, while Maclean's Magazine called it "the kind of movie that gives boomers a bad name."
After Ketch left "Blue Bloods," the revolving door used by Danny Reagan's many partners swung open for Candice McElroy (Megan Boone) before Maria Baez (Marisa Ramirez) stepped in later in Season 3. With Ramirez being elevated to series regular status and rumors of a romance between Maria and Danny picking up momentum, it's likely that some stability has finally come to the passenger seat in Danny's squad car.