What Only Gamers Know About The Opening Moments Of The Last Of Us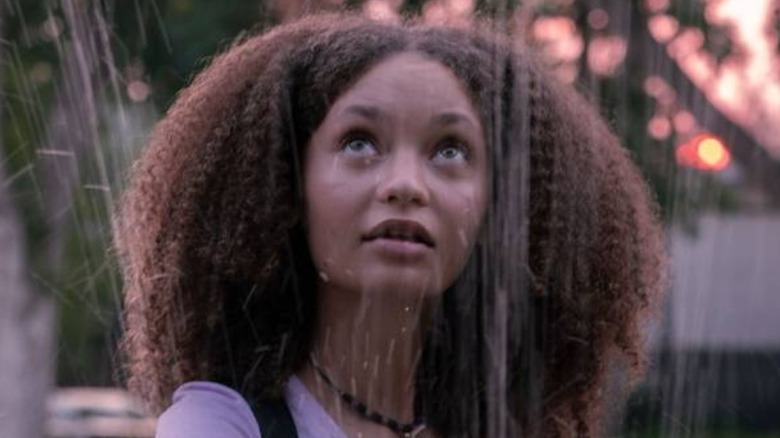 Shane Harvey/HBO
Only the first episode of "The Last of Us" has aired, but clearly, a conscious effort is being made to stray away from the path millions of franchise fans are anticipating. The upcoming journey with Joel (Pedro Pascal) and Ellie (Bella Ramsey) will be wrought with danger, but that doesn't mean we have time to look around before the planet goes to pot. For example, in HBO's live-action adaptation of the beloved Naughty Dog title, a lot more time was spent with Sarah (Nico Parker) than the game, which only took up a cold open before hitting us with the metaphorical gut punch.
With that said, as with any story being revamped from a popular IP, plenty of little nuggets littered in the first episode of "The Last of Us" will strike a chord for the familiars. Besides the original game focusing on stealth and survival, searching for hidden nuggets was what made the experience more satisfying. It is no surprise, then, that there's a subtle homage to the game blowing in from the get-go. One that might activate muscle memory for some is pressing the START button and stretching the thumbs before things get messy.
The curtain call in The Last of Us that's a nod to the original game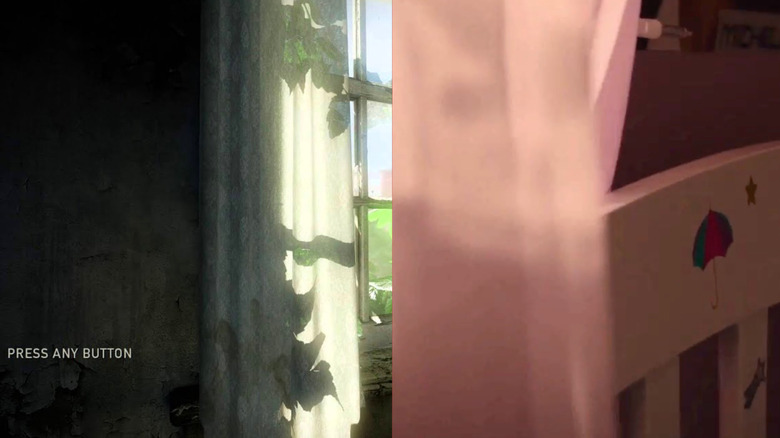 Naughty Dog Studios/HBO
After the unsettling snippet of the debate show that precedes that gorgeous and "Game of Thrones"-like title sequence, our first proper introduction to the corner of "The Last of Us" world is with Sarah. Waking on a fairly sunny morning, we don't see her first, but a breeze blowing in from her windowsill. This would be a gorgeous little shot for your standard audience member who doesn't yet know their Bloaters from their Bills (soon to be appearing in the form of Nick Offerman). For those well-educated in the world before it came to TV screens, this will no doubt provide a flashback to the first thing they ever saw in "The Last of Us."
An open window is actually the opening game menu for the original game that was released an incredible 13 years ago. Not really holding any massive significance to the story, unlike its successor's menu in "The Last of Us Part II" (which we won't divulge here), it's still an iconic point in the franchise's history. It is fitting that its next major leap is riding on the same current right before it rips our hearts out again. Expect even more little nods like this when we pull ourselves together (little curtain humor there) when "The Last of Us" returns next week.