The Hilarious Origin Of SNL's Miley Cyrus Show Sketch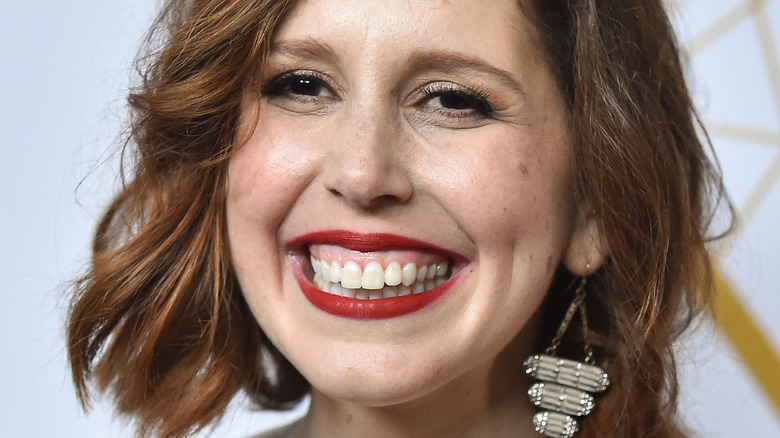 DFree/Shutterstock
"Saturday Night Live" has bolstered numerous actors to the stratosphere of entertainment. Many actors have gotten their start on the show, perfecting their comedic timing and impersonations. Many actors wind up playing celebrities on the show, allowing the sketch comedy series to comment on the latest happenings in politics and pop culture. Occasionally, an actor plays a celebrity they can't really impersonate outside of a passing resemblance, but for others, they truly seem to embody the individual. 
That was certainly the case during Vanessa Bayer's tenure, which saw her playing Miley Cyrus for the recurring segment, "The Miley Cyrus Show." It was a fictional talk show where Bayer, as the titular pop star, would interview celebrities, including, humorously enough, Miley Cyrus herself, who played Justin Bieber. It all got pretty meta at a certain point, but during a Reddit AMA Bayer did years back, the recurring sketch was almost destined to happen from the moment she auditioned.
Vanessa Bayer nailed down her Miley Cyrus impression for her SNL audition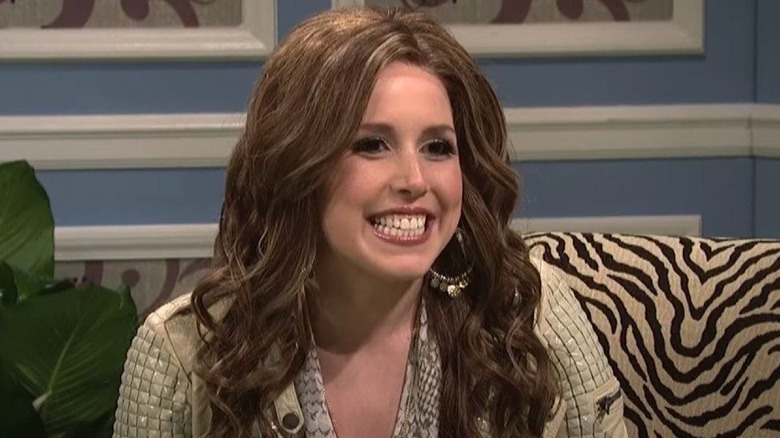 NBC
During the AMA, Bayer was asked how "The Miley Cyrus Show" came about, to which the actress responded, "I auditioned for SNL with an impression of Miley Cyrus and I think it was actually Seth Meyers' idea for us to do the Miley Cyrus show! It was always very fun to work on and I would always write it with Rob Klein and Colin Jost who are amazing writers!" It proved to be a fortuitous audition, as "The Miley Cyrus Show" was one of Bayer's most popular sketches throughout her tenure. 
The sketches regularly ran from 2010 to 2013, where the host would typically portray some other celebrity to sit down for a Miley Cyrus interview. Eventually, the show landed Cyrus herself, who played Justin Bieber in a sketch. And to make things come full circle, Bieber appeared in a 2013 version of the sketch where he played Pete DeFalco, a.k.a. the president of the Miley Cyrus fan club. 
Bayer had other impressions up her sleeve, including those of Diane Keaton and Hillary Clinton. But her take on Cyrus will always have a place in "SNL" fans' hearts.