Don Cheadle Was The Inspiration For A Fresh Prince Of Bel-Air Spin-Off That Never Aired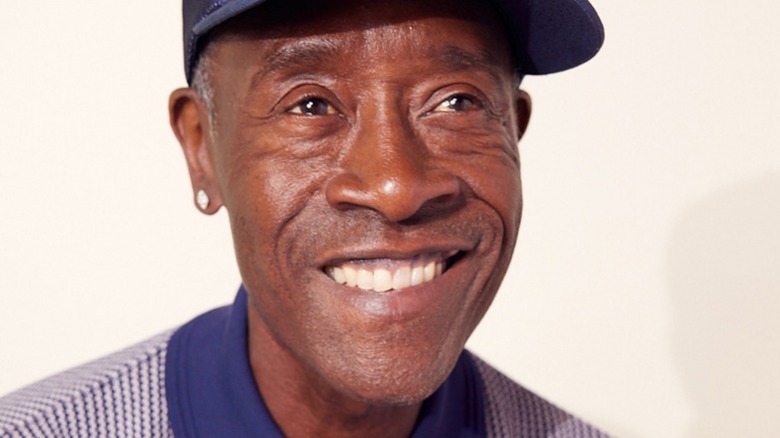 Corey Nickols/Getty
NBC's "The Fresh Prince of Bel-Air" is easily one of the most iconic sitcoms of the '90s, and, in addition to being remembered as the piece of media that introduced the world to Will Smith as an actor following his rise as a rapper in the late 1980s, it's also one of those shows that managed to rack up a pretty incredible list of guest stars over the years, including both actors and celebrities from other fields. Oprah Winfrey, Queen Latifah, B.B. King, Kareem Abdul-Jabbar, Naomi Campbell, Vanessa Williams, Tom Jones, Vivica A. Fox, and Zsa Zsa Gabor all appeared on the series at one point or another. And, early on in the show's run, it also featured a then-up-and-coming performer who would go on to become a legend of the big and small screen alike: Don Cheadle.
Cheadle played the character of Ice Tray, Will's longtime friend from Philadelphia, who appears on the show's fifth episode, "Homeboy, Sweet Homeboy." And, in a recent breakdown of his most iconic characters hosted by GQ, not only did Cheadle cite that as one of the most important roles of the early portion of his career, but he also revealed that it almost led to a spin-off.
Don Cheadle shot a pilot for an Ice Tray-centered spin-off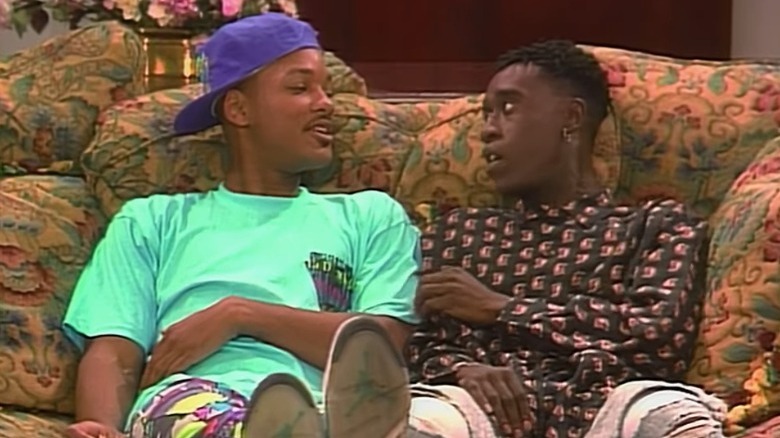 NBC
In Don Cheadle's interview with GQ breaking down his most iconic characters, he cited the role of Ice Tray, Will's childhood friend and Hilary's (Karyn Parsons) love interest on "Fresh Prince," as one which he "thought ... was gonna be fun and something just cool to do, and just to work with this new talent who was super green." Of course, he was referring to Will Smith, who made his de-facto acting debut on the show.
It was clear even before the shoot that the character, a larger-than-life figure both comedic and dramatic who reminded Will of the fact that not all his peers had the option of leaving West Philadelphia as he had, would be a success. So clear, in fact, that the idea of a spin-off was tinkered with. Cheadle revealed to GQ that, three days into rehearsal for his episode, "[the producers] came to me and they said, 'We wanna do a show around you.'"
The show in question would be titled "In the House" and centered on the character of Ice Tray, with the idea being that it would air right after "Fresh Prince." Cheadle even wrote intro music and shot a pilot, but it ultimately never went to air. The title was repurposed for an LL Cool J-starring sitcom that premiered in 1995, but with a totally different concept. Meanwhile, the original "In the House," in Cheadle's own words, "went the way of the dodo bird."