Blue Bloods' Donnie Wahlberg Dispels Rumors That His Wife Jenny McCarthy Will Make It Onto The Show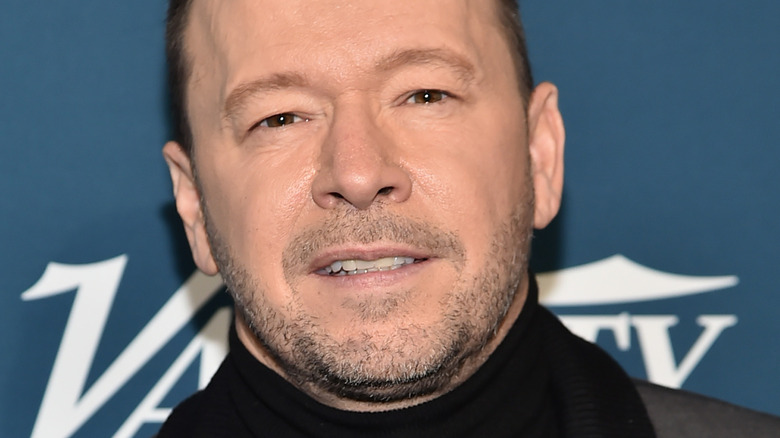 Theo Wargo/Getty Images
"Blue Bloods" remains a quiet juggernaut on CBS. The police procedural, which debuted in 2010, is currently on its 13th season and is rapidly approaching 300 episodes. Both are significant milestones, and it goes to show that audiences are still hungry for more adventures with the Reagan family.
Family is really what it's all about on "Blue Bloods." Each episode follows a new crime for the Reagans to solve every week, but ultimately, what distinguishes the show from others of its ilk is the fact the family works together in varying capacities in law enforcement. They often bounce ideas off of one another and clash with their respective ideologies. 
Despite hundreds of episodes under the show's belt, there are plenty more storylines for the characters to follow. Donnie Wahlberg, who plays eldest son Danny Reagan on the show, even suggested one such idea during a recent interview that could be quite buzzworthy.
Donnie Wahlberg doesn't think a Jenny McCarthy cameo is in the cards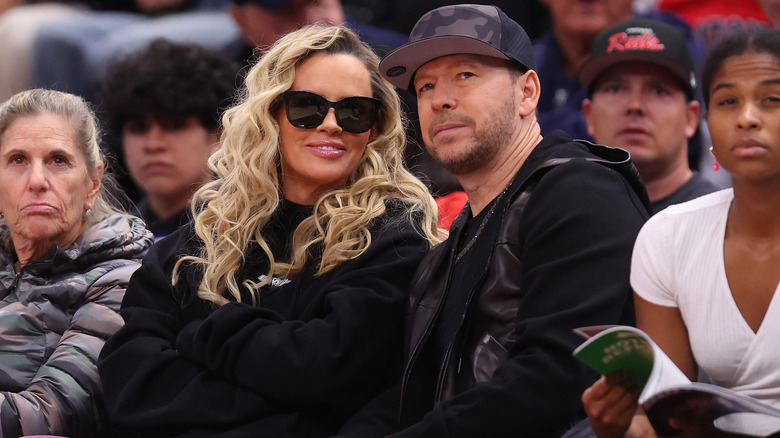 Michael Reaves/Getty Images
In real life, Donnie Wahlberg is married to Jenny McCarthy, who has a long history of acting herself. Prior to being a judge on "The Masked Singer," she appeared in "BASEketball," "Scream 3," and "John Tucker Must Die." Seeing how she has a personal connection to "Blue Bloods" by marriage, it certainly wouldn't be out of the question for her to appear in some capacity, but it doesn't sound like that's likely to happen any time soon. 
Wahlberg and Tom Selleck spoke with Entertainment Tonight about the procedural's 13th season, and Wahlberg put it out into the universe that he'd be down for McCarthy to show up at some point. However, he was quick to shoot his own idea down, saying, "She has a job though on another hit show, so I don't think that's going to work out."
McCarthy is definitely busy these days judging on "The Masked Singer," which typically puts out two seasons a year. Still, maybe she could make the trip to New York to be Danny Reagan's new love interest. One can only hope.