Steven Spielberg Says Colin Trevorrow Will Direct Jurassic World 3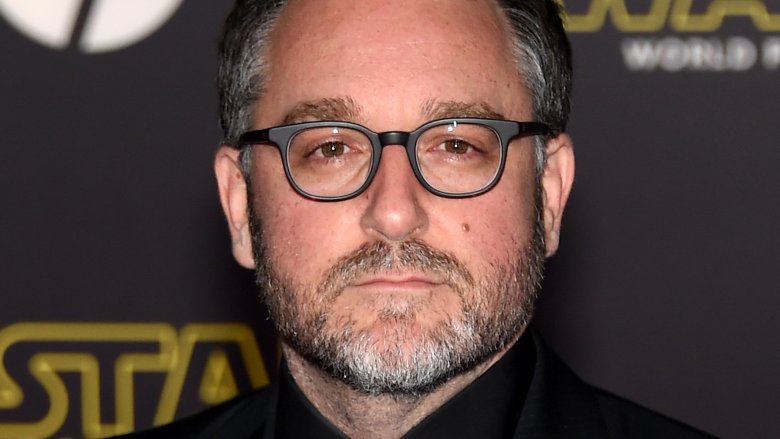 Getty Images
Colin Trevorrow may have stepped out of the director's chair for Jurassic World: Fallen Kingdom, but Steven Spielberg confirms that he'll be back for the franchise's third installment. Spielberg, who is an executive producer on the project, revealed in a recent interview with Entertainment Weekly that Trevorrow is going to write and direct Jurassic World 3.
Trevorrow wrote and directed the first Jurassic World movie, which rebooted the franchise with Chris Pratt and Bryce Dallas Howard in starring roles. Both Pratt and Howard are set to return for the upcoming second installment, which will feature the pair returning to Isla Nublar, where the dinosaurs now roam free, to save the rare creatures from extinction in an impending volcanic eruption. J.A. Bayona (A Monster Calls) took over as director for Fallen Kingdom.
The second movie should prove to be a huge box office force when it hits theaters on June 22. The first film made $1.6 billion at the worldwide box office and currently ranks as the fourth highest grossing movie of all time both domestic and worldwide. That film, which carried a $150 million budget, opened to a monstrous $208.8 million when it hit theaters in June of 2015 (via Box Office Mojo).
Trevorrow also co-wrote the script for Fallen Kingdom alongside the first film's Derek Connolly. He is set to work with Emily Carmichael (Pacific Rim Uprising) on the script for the third film, which is based on a story by Trevorrow and Connolly. "It's important to this franchise that we welcome new creative voices to keep our storytelling fresh and alive," said Trevorrow. "I'm thrilled with the tension and beauty J.A. has brought to Fallen Kingdom, and I know Emily will add another layer of emotion to the concluding chapter of our trilogy."
Trevorrow has had a direction in mind for the third film for a long time now. "I remember telling Steven [Spielberg] even while we were making the first movie, 'This is the beginning. Here is the middle. And here's the end of the end. This is where we want to go,'" he revealed. "I feel like that kind of design is crucial to a franchise like this if you really want to bring people along with you and make sure they stay interested. It needs to be thought through on that level. It can't be arbitrary, especially if we want to turn this into a character-based franchise with people who you lean in to follow what they're going to do."
Trevorrow also said that Jurassic World: Fallen Kingdom won't necessarily end with a cliffhanger, but it will leave viewers eager for the third movie. "It's designed for people to want to know what's going to happen next, whereas the earlier Jurassic Park movies had pretty clear definitive endings," he said. "They were much more episodic. In working with Derek Connolly, my co-writer, we were also thinking about where it was gonna go in the future."
The untitled third Jurassic World film has a scheduled release date of June 11, 2021.