The Understandable Reason Estelle Harris Didn't Enjoy Watching Seinfeld Reruns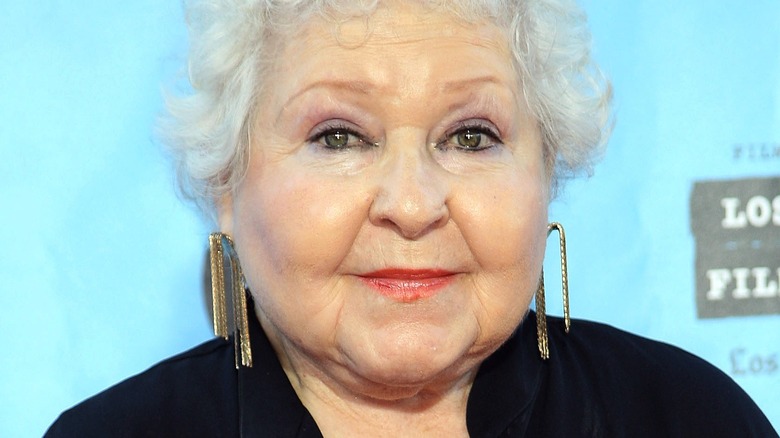 Frederick M. Brown/Getty Images
The late Estelle Harris became a film and television icon throughout her Hollywood career, which is remarkable considering how late in life her professional acting tenure gained traction. In 1977 — at the age of 49 — she landed her first cinematic acting credit via the movie "Looking Up" in the role of Irma. Sure enough, in the decades that followed, her name became known the world over. From "Star Trek: Voyager" to the "Toy Story" franchise, Harris proved as versatile as she was entertaining — a quality that made her a standout on the famous sitcom "Seinfeld."
Though not a main cast member, Estelle Harris became a highlight on Jerry Seinfeld and Larry David's TV brainchild. From Season 4 to Season 9, she portrayed the loud-mouthed mother of the cheap George Costanza (Jason Alexander), Estelle, alongside the late Jerry Stiller, who portrayed his hot-tempered father, Frank. Many fans of "Seinfeld" would agree that on her own and opposite Stiller, Harris was one of the funniest actors to grace the series, providing viewers with countless memorable lines and moments across her 27-episode run.
Even though she endures as one of the high points of "Seinfeld" as Estelle Costanza, Estelle Harris never really liked watching reruns for this understandable reason.
Harris was very specific about how many times she could watch back her performances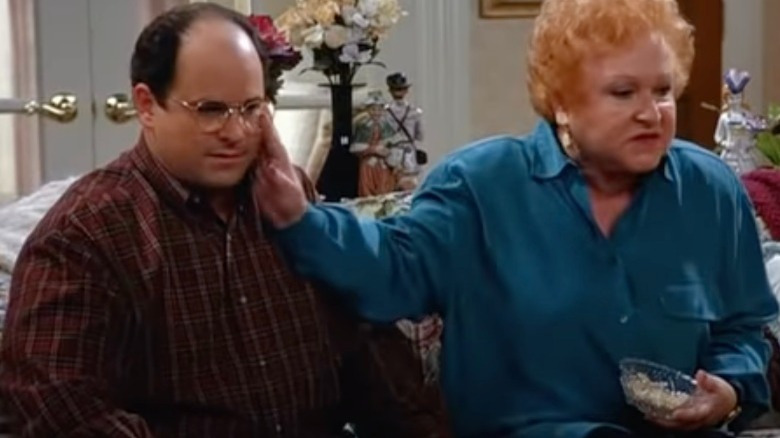 NBC
In March 2012, Estelle Harris took part in an interview with KiSS 92.5, touching on her run on "Seinfeld" years prior. When asked if she watches reruns of the show should she happen to stumble across them on TV, she revealed that she avoids them. "I don't like to watch myself more than two times, but I have fond memories, and I think the show was the best sitcom ever and still is," Harris shared, going on to address the coincidence — or, as she put it, coinkydink — that she and her "Seinfeld" character have the same first name. As it turns out, Estelle Costanza was named long before Estelle Harris even auditioned for the role.
In hindsight, the shared first name was just one piece of proof that Estelle Harris was meant to play Mrs. Costanza on "Seinfeld." Even George himself, Jason Alexander, has expressed how perfect she was for the role. In addition to looking quite similar to his real-life mother, her delivery was spot-on each and every time. "She was heaven, I mean, the sound of her voice...coming out of that little tiny body. It's instant comedy," he told the American Archive of Television (via FoundationINTERVIEWS on YouTube). Alexander goes on to note that when she and Jerry Stiller shared a scene, the chemistry was off the charts.
Estelle Harris may not have watched "Seinfeld" reruns for a good reason all her own, but there's no denying how much her performances helped make the show so rewatchable decades after it first reached the airwaves.