Tony Gilroy Didn't Set Out To Revolutionize The Star Wars Universe With Andor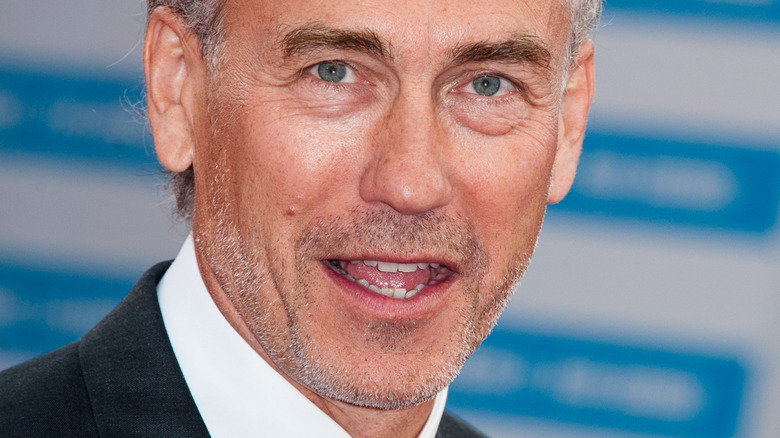 Francois Durand/Getty Images
The "Star Wars" franchise has expanded in big ways since the launch of Disney+, with many shows set in the universe coming to life. Yet, when it comes to the most acclaimed of these shows, very few expected it to be "Andor," which dropped its first season in late 2022. The series, created by Tony Gilroy, is a prequel to "Rogue One" and centers on the eponymous character of Cassian Andor, who is portrayed once again by Diego Luna. "Andor" shows the character's life before he becomes a believer in the rebellion.
"Andor" has achieved a surprising level of acclaim from critics and fans, garnering a staggering 96% on Rotten Tomatoes, which much of the praise going toward the performances, the gritty feel of the series, and Gilroy's writing. Many critics have also pointed out how its focus on the early formation of the rebellion against the Empire mirrors our own world and how it overall is completely unlike anything else in the "Star Wars" universe. However, according to Gilroy himself, this wasn't something that he initially set out to do with "Andor."
Gilroy did not have any agenda when it came to Andor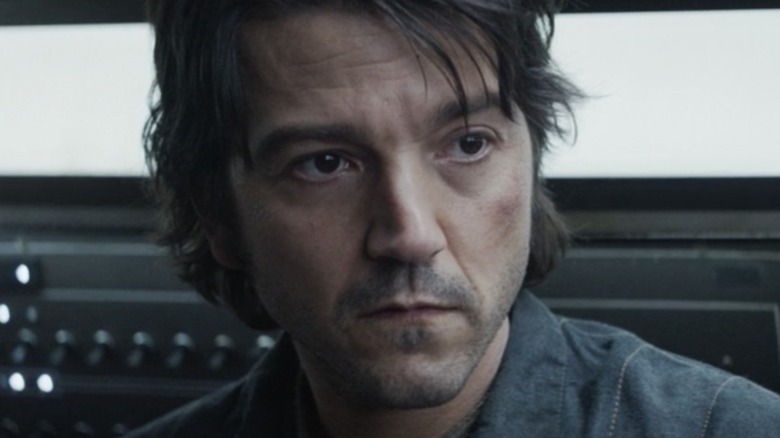 Lucasfilm/Disney+
During an interview with Variety in November 2022, Tony Gilroy spoke extensively about developing "Andor" and what his motivations were in how he conveyed the early days of the rebellion as well as Andor's life. According to him, he didn't exactly have any aspirations to revolutionize the "Star Wars" universe, nor did he have any overt political motivations when it came to writing the scripts for the series. However, he did admit that often times his own ideology often bleeds into his work, and this was particularly helped by his fascination with revolution-related podcasts.
"I have my politics, my worldview, which is probably leaks out into my work in different ways," Gilroy said. "But I don't start with an agenda for a show like this. My agenda is the characters. I've been reading history for the last 20 years. I'm an old white guy. What do we do? We listen to history podcasts. There's a great revolutions podcast. I mean, I've been studying the Russian revolution for 15 years." Gilroy also noted that the concepts that "Andor" deals with are not necessarily rooted in the modern world, as they've been a part of human history for thousands of years. "So revolution, oppression, slavery, imperialism, colonialism — they go back 3,000 years," he said. "And a show like this, the great thing is you don't have to be contemporary. You can drop the needle from any place."
Gilroy finished by saying that if these topics are relevant in contemporary society, that is only because that's the way society has always been. He also noted that the conversation surrounding "Andor" allowed him to feel a sense of freedom because it afforded him the opportunity to talk about these subjects without drawing too much ire from anyone. Regardless of what his motivations are, "Andor" is definitely a series that has connected with a lot of fans thus far.