Austin Butler Opens Up About The Moment He Connected To Elvis Presley While Auditioning For Elvis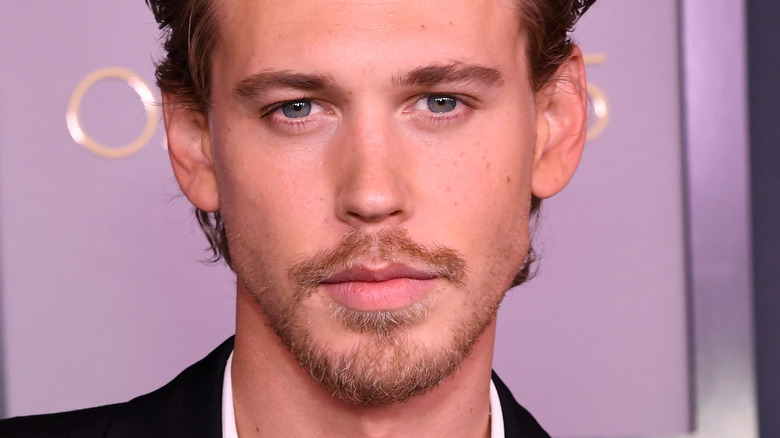 Jon Kopaloff/Getty Images
Baz Luhrmann's "Elvis," a biopic of the King of Rock and Roll that stars Austin Butler as Elvis Presley and Tom Hanks as Elvis' former manager, Colonel Tom Parker, hit theaters in June of 2022. 
The film was a box office success and earned mostly positive reviews from critics, as evidenced by its 77% Tomatometer score on Rotten Tomatoes. As with most Luhrmann movies, though, "Elvis" had its fair share of detractors. However, one thing that just about every critic agreed on was Butler's performance as Elvis, which earned widespread acclaim. For example, in the review of the film for USA Today, Brian Truitt wrote, "Butler makes for a phenomenal King of rock 'n' roll because, rather than going the impersonator route, he grows into being Elvis just as the real one did, from truck driver to musical deity."
So, how did Butler land the role? Here's what he has to say about the moment he connected to the late singing legend during the audition process.
Butler connected with Elvis on a human level
Warner Bros.
In an actors' roundtable for the Los Angeles Times — which also included the likes of Brendan Fraser, Paul Dano, and more — Austin Butler described how he approached the audition process for "Elvis." After noting that he thinks people tend either see Elvis as a musical icon or as the goofy cultural figure that the age of impersonators marrying people in Las Vegas has created, Butler said he approached the idea of portraying the late singer on a human level first by thinking about him as a father and a husband. Butler said, "For me, it was a couple of things that started to become these keys [to understanding Elvis] and one of them was just the feeling of responsibility to [Elvis's daughter] Lisa Marie and to [Elvis's ex-wife] Priscilla."
Then, knowing that Luhrmann was in the process of making the biopic, Butler started doing a lot of research on Elvis, including watching any documentary he could find. Through this research, he found something major that he had in common with Elvis. Butler said, "I learned that Elvis' mom died when he was 23. And that's exactly how old I was when my mom died. And that was the moment where he ceased to be this icon and suddenly I knew what it felt like to be a 23-year-old guy with your best friend passing away."
Butler used his connecting point to Elvis to make his final audition tape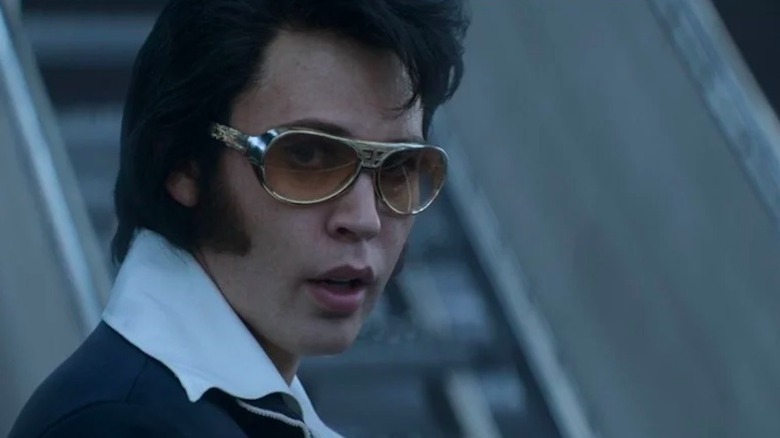 Warner Bros.
Austin Butler continued by explaining that, after learning about Elvis' mom, he realized that he couldn't send in the audition tape that he had already filmed, saying it wasn't an authentic approach to Elvis as a character. After Butler had a nightmare about his own mom, he realized he could put his complicated feelings to use in creating a new audition tape that tapped into the human side of Elvis he had discovered for himself. 
The actor continued, "I woke up from that and I thought, 'Either it's going to be an awful day or I can try to use this emotion.' And so I sat down at the piano, I hadn't read the script or anything, but I sat down and I'd been practicing 'Unchained Melody,' and I'd always thought about that as a romantic song. But then in that morning I thought, 'I could sing, 'Oh my love, I need you' and I thought, 'I'm going to sing that to my mom right now.'" That ended up being the tape that Butler sent to Luhrmann that ultimately helped him land the role.
Butler concluded, "That became the touchstone for me."