Ana De Armas Wants Fans To See Netflix's Blonde As A Story About Norma Jean, Not Marilyn Monroe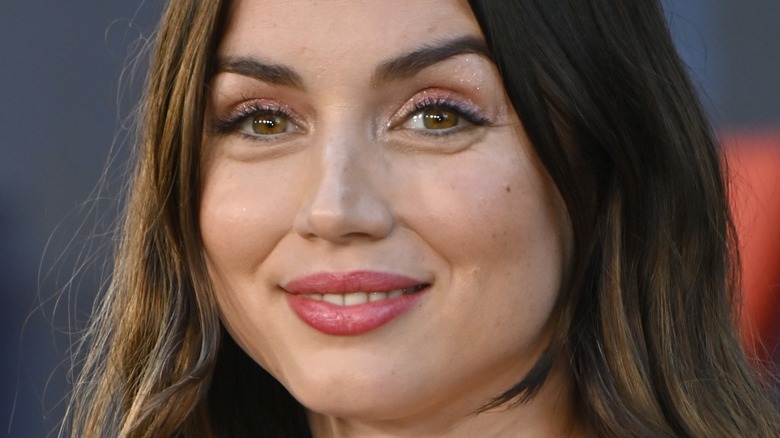 Featureflash Photo Agency/Shutterstock
Ana de Armas has been on a bit of a hot streak as of late. From 2019 to the present, it's been almost impossible to go to the movie theater or turn on Netflix without seeing her face. After a slew of supporting roles, she ventured more into leading woman territory with a prime part in 2019's "Knives Out." Since that time, she's gone on to appear in "No Time to Die," "The Gray Man," and "Deep Water." However, arguably her buzziest role to date came in 2022 when she took on the lead role of Hollywood icon Marilyn Monroe in "Blonde."
The film took an unflinching look at Monroe's life, and regardless of what people have to say about the film itself, pretty much everyone has praised the actress. Even Chris Evans said she had a good chance of winning an Oscar for her role (via MovieWeb). But de Armas doesn't want people to go into "Blonde" with the wrong mindset. In fact, she seems to be of the opinion that the movie is about someone other than Marilyn Monroe. 
Ana de Armas thinks we need to look at the woman behind Marilyn Monroe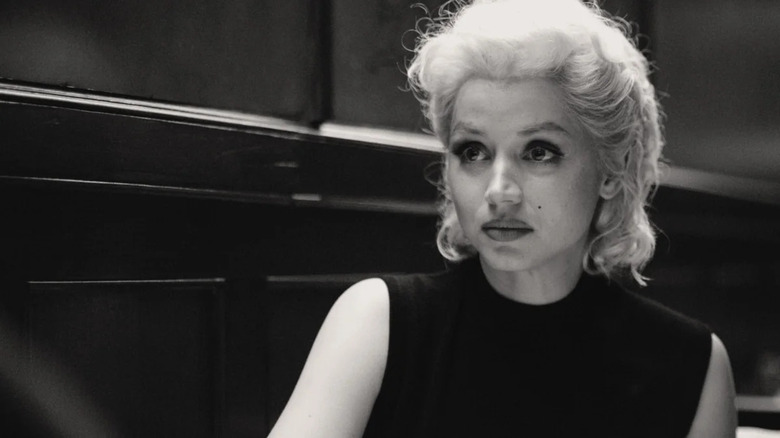 Netflix
Before she was Marilyn Monroe, she was Norma Jeane Mortenson, who came from a rough background and merely wanted an opportunity to play among the stars. She received that and then some, but even when she was the biggest name in Hollywood, she was still that woman who desperately wanted her mother's affection. 
During an appearance on "The Tonight Show Starring Jimmy Fallon," Ana de Armas spoke about the film and how it's really a story of Mortenson rather than one about Monroe. She goes on to say, "I feel like this photographic memory that we have of Marilyn's life. All these images that we've seen, and we have an idea of what that story was. It's kind of like a take on that through her lens and what her life was like." 
Marilyn Monroe can best be seen as a persona that Norma Jeane Mortenson put on so that she could be more comfortable with what she was being asked to do in the entertainment industry. One can see this in the clip they play after de Armas' response when Monroe starts practicing her laugh after crying. She had to compartmentalize different attributes of herself so that she could survive, and only an actress as phenomenal as de Armas could pull off such a feat.