Hilarie Burton Morgan Gushes Over Working With Ernest Waddell On One Tree Hill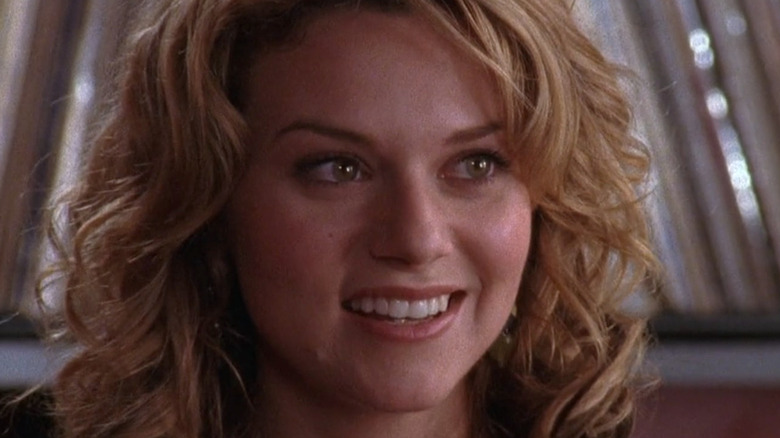 The CW
The teen drama "One Tree Hill" ran on The WB and The CW from 2003 to 2012, for nine total seasons. Created by Mark Schwahn, the series follows the lives of a group of teens — including half-brothers Lucas (Chad Michael Murray) and Nathan Scott (James Lafferty), who start off as enemies before becoming close friends — living in the small town of Tree Hill, North Carolina. The main cast also includes Lucas's best friend Hayley James (Bethany Joy Lenz), who later becomes Nathan's love interest; Peyton Sawyer (Hilarie Burton Morgan), who becomes Lucas' main love interest; and Brooke Davis (Sophia Bush), who is the third part of a love triangle with Peyton and Lucas.
Outside of her love life, Peyton deals with some major hardships throughout the course of the series. For instance, she is harassed by a stalker, Ian Banks (Matt Barr). After pretending to be her half-brother, whom Peyton has never met, Ian attacks her. Luckily, Peyton is saved by her real half-brother, Derek (Ernest Waddell). Derek then helps Peyton heal from the traumatic event and even teaches her kickboxing for self-defense.
In a recent episode of the podcast "Drama Queens" — which sees Burton Morgan, Bush, and Lenz revisiting "One Tree Hill" and discussing their experiences making the show — Burton Morgan opened up about what it was like working with Waddell.
Morgan has nothing but praise for Waddell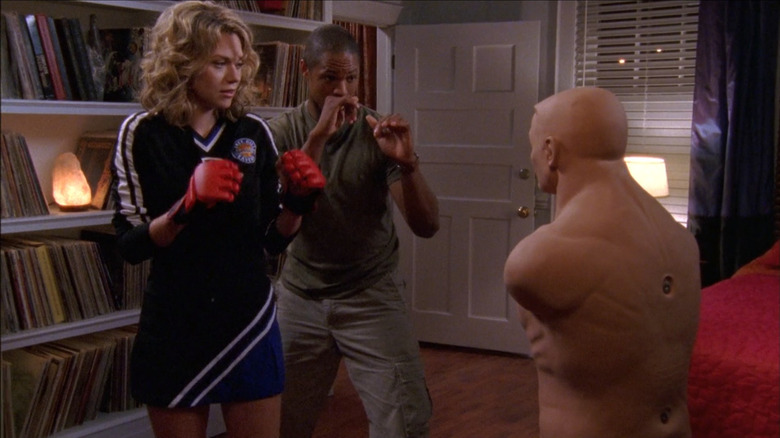 The CW
Ernest Waddell — who, outside of "One Tree Hill," is known for his roles in projects such as "Law & Order: SVU" and "The Wire" — recently appeared as a guest on "Drama Queens." During the episode, Waddell's former co-star Hilarie Burton Morgan had nothing but praise for Waddell, declaring that she loved getting to work with him on the teen drama.
Referring to the storyline with the attempted sexual assault by her stalker, Burton Morgan told Waddell, "I felt really protected with you being there ... You came in as such a grounded, mature energy. And [when Waddell left the show] I was just like, 'Why are you taking this person away from me?'"
Further, Burton Morgan explained that she and Waddell bonded over both having come from military families and, because Waddell's character is in the military, they worked together to portray it well. She continued, "I had friends in Iraq, I think you also had friends that were deployed or family members that were out and that was important to us, that we show the honor of our men and women. And we wanted the character of Derek to kind of embody that and be like, 'Look, this is somebody that deals with hard stuff and is doing it in a noble way and he may seem like a hard a** but he's actually parked outside of Peyton's house making sure that no one breaks in while she's asleep.'"
In response, Waddell also had nothing but praise for Burton Morgan. He said, "Working with Hilarie, you were just so charming and you're so sweet."