Westworld: See 45 Images From The Season 2 Trailer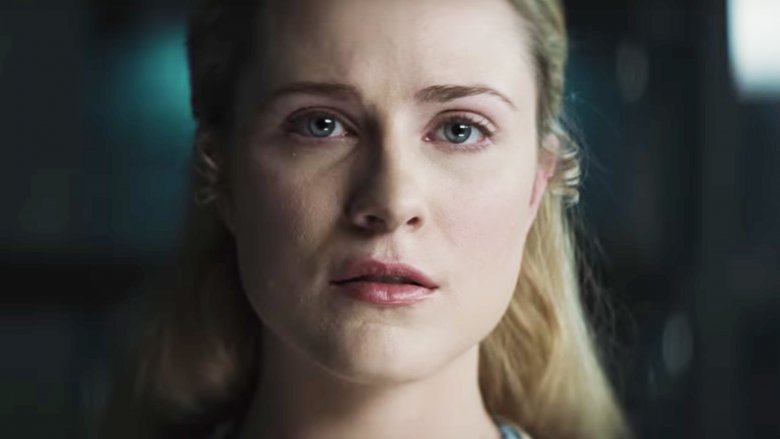 Westworld is as much a treat for the eyes as it is a thrilling-and-chilling adventure for the mind. 
HBO released a new trailer for the season 2 of Westworld, and it's packed to the brim with gorgeous sun-filled landscapes, cyberpunk-inspired laboratories, close-up shots of characters in turmoil, and, of course, lots of robots — some functioning and some, well, not-so-operative. To show just how enthralling the new Westworld season 2 trailer really is, we've combed through the footage and complied a photo collection of the best, most intriguing, and just plain coolest moments. 
Scored to a lush piano rendition of Nirvana's "Heart-Shaped Box," the new Westworld trailer highlights the danger the Westworld hosts (and their creators) are in. The reckoning they once feared has finally arrived, and not everyone is certain they can get through it. Dolores Abernathy (Evan Rachel Wood), Westworld's oldest active host who rose up against Delos Destinations Inc. and its creative director Dr. Robert Ford (Anthony Hopkins) in season 1, has an unsettling vibe about her as she tells Bernard Lowe (Jeffrey Wright) that "there is beauty" in what the hosts are. Fellow host Teddy Flood (James Marsden) hates that bloodshed is the only thing he and Dolores have witnessed after riding for 10 miles through the wilderness. Maeve Millay (Thandie Newton) is also struggling with the state of things, seen interacting with a number of characters in various situations sure to cause her trouble. 
The new season 2 trailer also features peeks at Westworld's sister park, ShogunWorld, and the Man in Black (Ed Harris) wielding a sharp knife as he walks toward a bunker door nestled in the rocky face of a mountain. This door holds great weight, as Westworld co-showrunner Jonathan Nolan recently revealed that the series' second season is titled "The Door." 
"If the first season was a journey inward, [the second season] is a journey outward. This is a search for what is else is beyond the park, and what else is in the park. Are there more parks? How big is the park? What's beyond the park?" explained Nolan. "We think of our seasons as discrete components in the series, to the point where we've named our seasons. The first season was called 'The Maze.' The second season is called 'The Door.'"
And as if Westworld wasn't eerie enough, what with it's whole "humans have manufactured a theme park filled with android hosts that are now gaining sentience and leading an uprising" premise, the season 2 trailer ends with a spooky sendoff. Bernard tells Dolores that she frightens him sometimes, to which the teary-eyed android responds, "Why on Earth would you ever be frightened of me?"
Feast your eyes on the gallery below, and get ready for season 2 of Westworld to premiere on April 22 on HBO.