Slow Horses Season 3 - What We Know So Far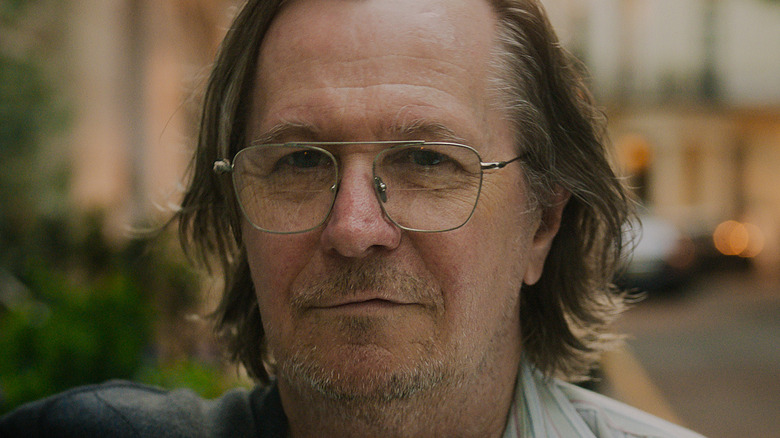 Apple TV+
Another op has ended at Slough House, and while they might be seen as Slow Horses, Jackson Lamb's (Gary Oldman) team is already waiting to bust out the gate with yet another season primed and prepped just like before. Delivering another winning blow in its sophomore season, "Slow Horses" got bigger, badder, and more brutal — as all second installments should. Of course, delivering a decent second round is easy, but can Lamb be that good on a third serving? Particularly with the state his team was left in?
Regardless of how Slough House's finest might be trying to keep up that stiff British lip for the sake of the job, they still have had to endure a brutal loss of their own this year. Who will kick in that iconic door and replace the late, great Min Harper (Dustin Demri-Burns) as a new team member? Will they be greeted by the same usual cold welcome all of the uninitiated get at Slough House? Here's what you can expect in the third season of "Slow Horses'" and, more importantly, when.
When will Slow Horses Season 3 be released?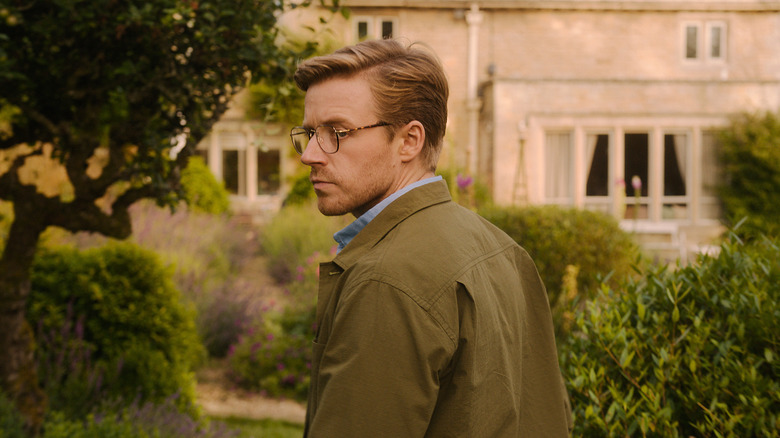 Apple TV+
They're an odd bunch, the Slough House lot, aren't they? In the pantheon of Apple TV+ shows, the cold-cut spy series gave us an exceptional debut season in April of last year before returning as an early Christmas present at the end of 2022. Mere months separating the first two seasons of a show this good is almost unheard of. Surely, they wouldn't do the same again for 2023, would they? Well, any confirmation of the drop is currently in the wind. That's spy talk for "we don't know."
Given its popularity, there's every chance the third season of "Slow Horses" could refill the slot it filled in April last year, keeping the momentum going and the thrill of the chase fresh. Of course, with the likes of "Ted Lasso," "Shrinking" and the Spielberg-produced series "Masters of the Air" filling up 2023 on the streaming service, "Slow Horses" might be waiting in an alley to tail December. We just really wish they didn't. Watch this space and keep the line clear.
What is the plot of Slow Horses Season 3?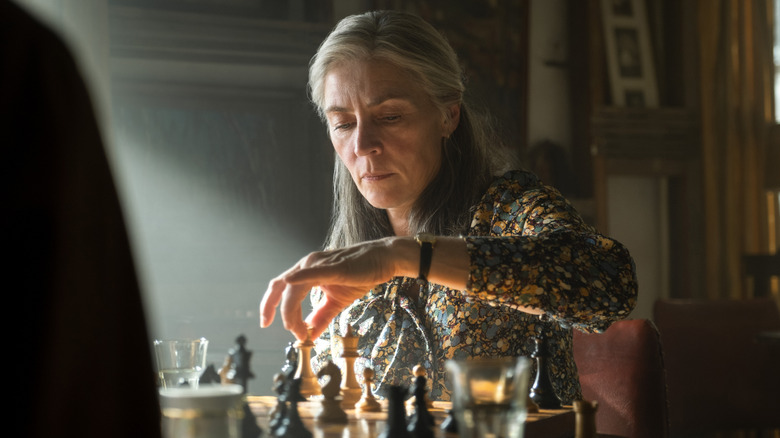 Apple TV+
Continuing to go by the book much like the last two seasons, "Slow Horses" Season 3 will most likely adapt the events of Mike Herron's third book in his Slough House series, "Real Tigers." This installment focuses on Catherine Standish (Saskia Reeves), whose history comes back to haunt her when she's kidnapped, forcing Slough House on a search and rescue mission to recover her.
Filling up the new threat list is "Gangs of London" star Sopé Dìrísù as the new big bad, although details about his character aren't confirmed just yet. Given that in the book, Standish's captor has a romantic history, it's clear from the trailer (more on that later) that it's not Dìrísù's character as they don't seem to know each other, so there could be some alterations in the story. Hopefully, one thing that will be kept the same is Dìrísù being a very physical threat given his work on the bruiser of a crime series that proves he can handle himself. Our only fear is the possibility of him trimming down the Slough House guest list as a result. 
Who is starring in Slow Horses Season 3?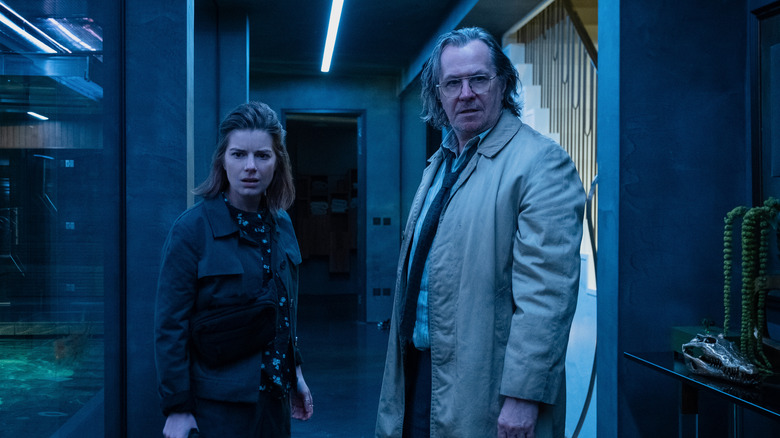 Apple TV+
First, the bad news. One person who won't be coming back around to Slough House will be Dustin Demri-Burns's Min Harper, following his brutal murder in Season 2. A loss that got a respectable, albeit off-the-clock sendoff in the final episode of last season, it ensures that a replacement is on the way to join the espionage-loving ensemble. Gary Oldman is back as head of Slough House, breaking spirits and rules in equal measure, with Jack Lowden's River Cartwright returning to try and tidy up his legacy in the field yet again.
Supporting stars Rosalind Eleazar, Christopher Chung, and Saskia Reeves will also return to work as Louisa Guy, Roddy Ho, and Catherine Standish, respectively (per The Hollywood Reporter). They'll be joined by Kadiff Kirwan and Aimee-Ffion Edwards, reprising their roles under Lamb's watch as Marcus Longridge and Shirley Dander. And, of course, there wouldn't be quite the right amount of tension without Kristin Scott Thomas as Diana Taverner and her slimy subordinate Spider (Freddie Fox) stirring the pot, too.
Is there a trailer for Slow Horses Season 3?
If you're reading this, chances are you completed the second season of "Slow Horses," which, just like its predecessor, came with a tantalizing teaser of what's to come. We see Sopé Dìrísù's unknown foe as a fierce new opponent, River Cartwright looking to be throwing hands with MI5 agents, and Roddy Ho with a new 'do out in the field with bitter spymaster Jackson Lamb. Crammed with shifty looks and super sharp dialogue, the icing on the cake is the mad meta moment of Lamb quoting Winston Churchill (a character Gary Oldman has a hefty bit of history with).
Hopefully, we'll soon have a full-length trailer with an added confirmed release date for when we're going back into the field. For now, let's just be happy that a return trip to Slough House is most definitely on the cards, and the show about our favorite band of underdogs isn't leaving anytime soon. In the words of Jackson Lamb, "go on, then p*** off back to work."