Giancarlo Esposito Joined Netflix's Kaleidoscope Because He Wanted To Play An Everyman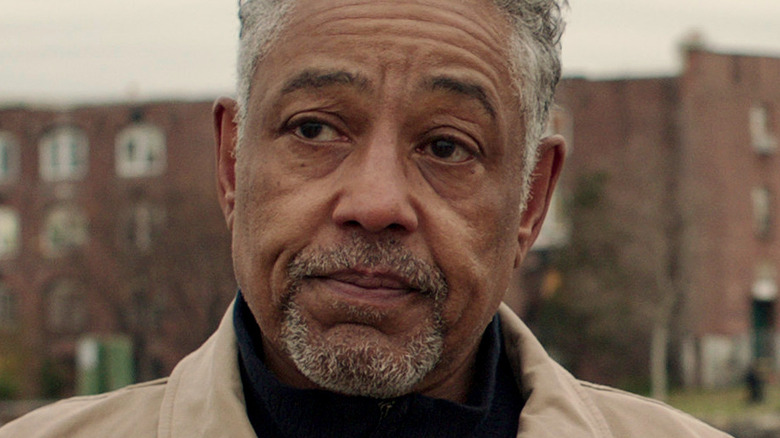 Netflix
Giancarlo Esposito's incomparable acting chops made him a household name with his unforgettable role as the criminal mastermind Gustavo Fring in the acclaimed television drama "Breaking Bad." He later reprised the role of the crime lord in the spin-off series, "Better Call Saul," before taking on an even more villainous role. In "The Mandalorian," Esposito stars as the formidable and fearsome Moff Gideon who wields the deadly Dark Saber against the heroic Din Djarin (or "Mando," played by Pedro Pascal). These prepared him for his role in the 2023 Netflix series, "Kaleidoscope," as Leo Pap, a criminal who orchestrates a mind-boggling heist scheme. 
"Kaleidoscope" is a wholly original and unconventional Netflix series that allows the audience to choose their own unique order of episodes to watch. This gives each viewer a distinctive viewing experience before the climactic finale titled "White." In "Kaleidoscope," Esposito stars as the conflicted leader of the robbery who plans to steal a whopping $7 billion dollars in a near-impossible mission.
Esposito's previous larger-than-life roles led him to take on the more grounded Leo Pap who struggles with his own inner turmoil. Pap's estrangement from his daughter, Hannah (Tati Gabrielle), adds nuance to the thief as he navigates their tumultuous relationship. This makes him a more relatable character which he reveals was the crucial factor that drew him to "Kaleidoscope."
Giancarlo Esposito believes that Leo Pap's past trauma makes him more empathetic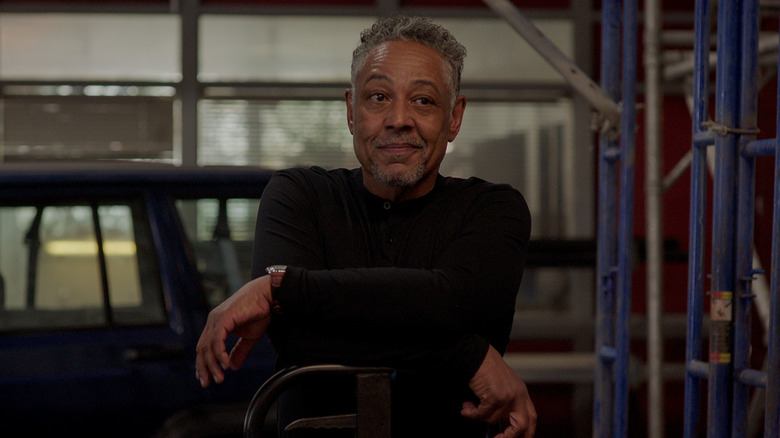 Netflix
While Esposito is known for playing iconic and ruthless characters, his role in "Kaleidoscope" offers something new and refreshing. In an interview with Netflix, Esposito explains what led him to take on the role of Leo Pap, noting that while the experience of participating in an extremely dangerous heist may not be relatable, the emotional core of Pap is: "The reason I took this particular role in 'Kaleidoscope' was because I wanted to play an everyman who was struggling with some of the things that normal people struggle with." Esposito is referring to Pap's conflicted relationship with his daughter which also brings her into the mission and further complicates their dynamic.
Esposito elaborated on Pap's trauma which he feels audiences will be drawn to due to the universal relatability we share. Because of the rare ability to watch the episodes in any order, we see Pap and Hannah's relationship evolve differently. This takes us on separate journeys which have the same emotional destination and illuminating perspective that he shares with Netflix: "As children, we think that everything that's done by our parents is done because of us, and sometimes that's not very true. Sometimes things can never be right, but they can be understood in a different way if we're able to listen to each other and do that vulnerable dance that's required of us."